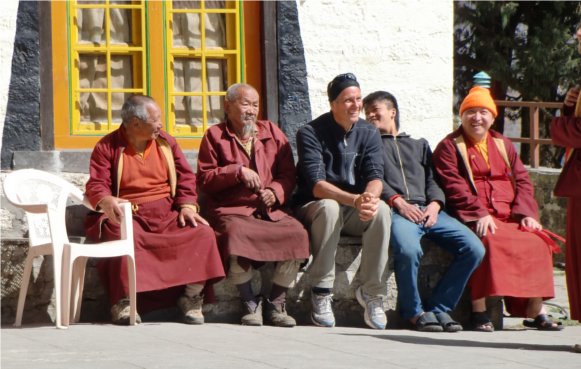 (2015)


Anthony Trollope

:


The Small House at Allington
The Last Chronicle of Barset
Nadine Gordimer

:


The Pickup
William Boyd

:


Brazzaville Beach
Any Human Heart
Paula Hawkins

:


The Girl on the Train
Nick Hornby

:


Speaking with the Angel
Karen Joy Fowler

:


We Are All Completely Beside Ourselves
Ali Smith

:


How to be Both
Nick Hornby

:


High Fidelity
Lloyde Osbourne and Robert Louis Stevenson

:


The Ebb-Tide
Kathryn Stockett

:


The Help
E.C. Diskin

:


The Green Line
Richard Ford

:


Let Me Be Frank With You
The Lay of the Land
D.H. Lawrence

:


The Escaped Cock, or The Man Who Died
The Rainbow
Women in Love
Colm Tóibín

:


The Testament of Mary
Emma Healey

:


Elizabeth is Missing
Peter Swanson

:


The Kind Worth Killing
Richard Ford

:


Wildlife
Andy Weir

:


The Martian
Richard Ford

:


Independence Day
John Grisham

:


The Firm
Patricia Highsmith

:


The Talented Mr. Ripley
Ripley Under Ground
Phyllis T. Smith

:


I Am Livia
Patricia Duncker

:


The Deadly Space Between
Pat Barker

:


Border Crossing
Thorne Moore

:


A Time for Silence
Tracey Alysson, Ph.D.

:


Dying & Living in the Arms of Love
Kailash Limbu

:


Gurkha
Colin Thubron

:


To a Mountain in Tibet
Patricia Highsmith

:


The Price of Salt
Craig Lancaster

:


The Summer Son
E.C. Diskin

:


Broken Grace
Ian McEwan

:


Saturday
Amsterdam
Jhumpa Lahiri

:


The Lowland
John le Carré

:


The Constant Gardener
Jhumpa Lahiri

:


The Namesake
Ian McEwan

:


Innocent
Jhumpa Lahiri

:


Interpreter of Maladies
Rebekah Roth

:


Methodical Illusion and Deception
Roger Scruton

:


The Disappeared
Notes from Underground
Ian McEwan

:


Enduring Love
Eric Ambler

:


The Mask of Dimitrios
Kathryn Croft

:


The Girl with no Past
L. Sprague de Camp

:


Lest Darkness Fall
Matthew Fitzsimmons

:


The Short Drop

This is the fifth novel in Trollope's "Chronicles of Barsetshire". It is a change of pace. Up to now the romantic stories within these Chronicles have been of devoted, warmhearted young couples, facing adversary, yet in the end coming sublimely together - with, of course, the glaring exception of Griselda Grantly and Lord Dumbello. But this time the story is of devious characters, causing chaos and heartbreak. (Griselda and her husband, Dumbello, were both so dumb that they fitted well together in later married life, thus avoiding both chaos and heartbreak.)
We mainly follow Lily Dale and Adolphus Crosbie. Lily is only 19, a girl in the country, the niece of the local squire. The squire's nephew and heir, Bernard Dale, comes to stay at the Big House at Allington for a couple of weeks, bringing with him his friend Crosbie. But everybody except Lily can see that Crosbie is a shallow, dandified "swell", whose income as a relatively highly placed civil servant in London of £800 per year is enough to support his pretenses as a bachelor in the city, but it is too little to enable him to live sensibly as a married dandy. Nevertheless, he allows himself to fall in love with Lily, and they become engaged to be married. He expects that the squire will provide him with a couple of hundred extra pounds, but these hopes are disappointed. And so he leaves Allington to spend the last week of his holidays with the de Courcy's, that degenerate noble family we have gotten to know in the earlier Chronicles of Barsetshire. Lily sees him off in an outpouring of euphoric, loving emotion. The calculating Adolphus Crosbie remembers the advances Lady Alexandrina de Courcy has made to him in the previous London season, and he weighs his chances with her. Arriving at the castle, he has various scenes with Lady Alexandrina, and soon he is engaged to her as well. But she is not somebody to be so easily jilted. The angry Earl de Courcy tells Crosbie in no uncertain terms that he must marry Alexandrina, and he will not receive one penny from the de Courcy's, who are in chronic debt anyway.
So we follow Crosbie and Lady Alexandrina to London where he must accumulate huge debts for a house, furniture, clothes for Lady Alexandrina, food, wines... All beyond his means. In the cold light of day he realizes that Lady Alexandrina is an ugly, unpleasant, arrogant person. She hates him and he hates her. His life is in ruins. Oh, if he had only stayed with Lily!
In the end, Lady Alexandrina escapes with her mother and older, spinster sister, away from London, and away from the horrible Earl de Courcy, to Baden Baden, where they impatiently await the death of the Earl. And Crosbie returns to his bachelor life in London, a reduced man.
Then we also have Johnny Eames, who has known and loved Lily since childhood. He has become a lowly placed civil servant in London with only £80 per year, and thus he had been unable to propose to Lily since he could only offer her a life of poverty. But his cause is taken up by the Lord de Guest, another landed aristocrat in the neighborhood, and so his prospects seem to improve. But Lily, despite everything, maintains that she loved that foolish Crosbie, and she will continue to love him, forever. And thus the book ends in this unsatisfactory state of affairs.
I have started on the sixth, and final, volume of these Chronicles, hoping to see if Lily might yield to reason, and to her heart, and come beautifully together with Johnny. But being unable to wait so long, I looked up the Wikepedia entry for The Last Chronicle of Barset, and I see that Lily remains stubbornly aloof to the end.
Most of the characters we have gotten to know up to now come together in this "Last Chronicle". Things center on two totally obstinate people: Lily Dale and Josiah Crawley. The Lily Dale story continues the narrative from the previous chronicle, where she keeps poor Johnny Eames waiting on her by telling him that she loves him more than she will ever love any other man. But still she refuses to think of marriage. And so Johnny involves himself with one or two silly romantic intrigues in London which only served to describe his frustration and to interrupt the general flow of the novel.
As for Josiah Crawley, we are told in great detail how he suffers from his poverty, since his lowly position as a curate only brings in £130 per year. He sees that most of his religious colleagues get many times this sum, despite the fact that they have fewer qualifications. (The example of Mark Robarts is particularly galling to the poor Josiah Crowley.) These thoughts, and the continuous small debts he has with the local tradespeople drive him to despair, and he often feels that he is losing his mind. He discovers a check for £20 written on somebody's name floating about in his papers, and he uses it to attempt to pay the butcher's bill. But where did he get the check? Did he steal it? He can't remember, and so he is accused of theft. What a scandal! Will he be thrown into jail? His family is in disgrace.
At least this leads to the daughter, Grace Crawley, getting together with Archdeacon Grantly's son, Major Henry Grantly. The scandal with the father makes the relationship of the daughter also scandalous, but in the end we find out that the check was legitimately given by Mrs. Arabin to the Reverend Crawley, and so everything is OK. The result is that he receives an appointment to a different parish where his yearly income doubles. Thus the Crawleys progress from disgrace to modest comfort.
After having read all of this, I thought I would try and find some descriptions - not just in novels - of how typical people were able to live in Victorian England on various classes of incomes. I found this internet site which includes a section entitled "Family Budgets". Clicking on that, we find recommended budgets for families with different levels of income, from £500 per year down to £150 per year. And then for working class families with less than that, we have weekly budgets. £150 is described as typical for a "lower middle class" family, such as for a skilled mechanic, and also for a curate (as was the case with Josiah Crawley). The budget described was for a man in London. He could not afford the rents in the middle of town, so it is assumed that he lives in the suburbs. A rent of about £31 per year is assumed. But then to get in to work in the city each day, it is assumed that his expenses for railway travel will be about £7 per year. This leaves him with only about £110 for everything else.
Contrast this with the situation of the Reverend Crawley. He has no rent, since the house comes with the position, and no traveling expenses, since he lives next to the church in his parish. Clearly he was not living in opulent splendor, but it is unclear to me why he was getting himself into debt. Particularly when we consider that the Dean, Mr. Arabin, and also the elder Lady Lufton were often contributing sizable sums to the Crawley family. Of course the Reverend Crawley was frustrated by the fact that the Church of England had such an unfair system of emoluments. But that doesn't explain his debts. Obviously Anthony Trollope knew what he was talking about, since, after all, he lived back then. Still, my understanding of the story might have been increased if he had thought to include, perhaps in an appendix for modern readers in this age of inflation, a table, detailing the yearly expenses of the Crawley family.
A simple, beautifully told story. At first things take place in South Africa. All that apartheid stuff is finished and people are progressing into the future with open minds, no longer encumbered by those bad memories of the past. Julie is a 20 something young woman. Her father swims in money. Finance, corruption. Only money counts. His friends are white, black Africans, Indians, whatever, as long as they keep things rolling along. Her mother has long since divorced the father. She lives in California with some sort of casino tycoon. And so Julie feels that she has no real family. Instead she has a circle of friends at the "L A Cafe", or, as Gordimer refers to it: the "EL AY Cafe". They are not all white South Africans. They are open to everything. And then she has a job organizing things for visiting pop singers, or whatever.
Rather than driving a Ferrari, or a Maserati, which would suit the taste of her father, she drives a broken-down, second hand car in order to fit in nicely with her friends at "The Table" of the EL AY Cafe. One day, when driving in, the car breaks down on the street near the Cafe. Panic! But by giving the shady types hanging out on the street sufficient cash, they ferry her to a garage in the neighborhood, and a fellow there, a mechanic who calls himself Abdu, takes charge.
And so things develop. She quickly summons Abdu to her bed, he brings his belongings away from the back room at the garage where he had been sleeping, to her small flat in a middle-class part of town (not the gated community of her father), and they move in together. All the open-minded people of The Table accept him as one of them. It seems Abdu is an illegal immigrant from some Arab country. Abdu is not his real name. That is a secret in order to hide from the immigration authorities of South Africa. After a while, Abdu asks Julie to introduce him to her father, and so they are invited to an afternoon get-together in the father's palatial house with all his monied friends. Abdu is blithely accepted as Julie's latest acquisition.
But suddenly the immigration authorities get on to Abdu. He is given two weeks notice to leave the country. Hectic confusion. Lawyers. Does her father have any connections which will help? No. Abdu must return home to his Arab family. Julie organizes an air ticket for him, but she buys two, one for herself as well. But then Abdu says that if she comes, she must marry him first. She does, and they fly into the Arab country and his family as man and wife. We find out that Abdu's real name is Ibrahim.
Unfortunately, Nadine Gordimer doesn't tell us which country this is. Everything is desert. Sand. It couldn't be Libya, since at the time Gordimer wrote the book, before the people around that pathetic Obama decided to destroy the country and turn it into a chaos of anarchy, Libya was one of the most prosperous countries in Africa, perhaps exceeding South Africa. Algeria also didn't seem right. Mali, Niger, or Chad didn't fit. Maybe we should think of the Arab north of Sudan. In any case, Ibrahim has a large, extended family, and they welcome him and his wife Julie.
The uncle is the rich one in their family. He has a large car dealership and contracts for the repairs of government vehicles. The uncle has no son, and eventually he offers Ibrahim the position of manager of the firm, with the understanding that he will inherit it when the uncle dies. But Ibrahim wants nothing to do with such things.
He spends his time going to the consulates of Canada, Australia, New Zealand, the U.S.A., month in, month out, desperately trying to get a visa. Paying bribes. Life at home is meaningless. He dreams of becoming a modern "success", like Julie's father. Against Julie's wishes, he writes a begging letter to her mother, and it seems that her new, casino husband writes some sort of letter which gives him the visa to the U.S.A. which he craves. He is euphoric. A new life in the New World! But what will he do in the New World? Julie has often traveled there. California. Europe. Whatever. She knows that Ibrahim can look forward to nothing better than becoming a janitor, cleaning toilets. Living in a slum. The U.S.A. is the most brutal place there is for immigrants. According to a recent study, the fantasy of the "American Dream", from dishwasher to millionaire, is virtually nonexistent these days, especially for Arabs. Social mobility in Obama's U.S.A. is much less than in other countries.
And so Julie refuses to go with Ibrahim. She stays with his family who have adopted her, and where she feels at home for the first time in her life. At the end of the book, Ibrahim leaves for his life in the dregs of the U.S.A., and the formula is agreed that Julie will follow once he becomes "established".
We sympathize with Julie, but I can understand Ibrahim. How unpleasant it would be to live in a country where religion is more than just a quaint expression of ancient folklore.
The narrator is a (relatively) young English woman named Hope Clearwater. There are basically two stories here, which get more or less mixed up together. First of all, she marries a mathematician, John Clearwater. The book came out in 1990, and so this John Clearwater is concerned with the popular things back then: chaos theory, catastrophe theory. After he goes crazy, but before he drowns himself in a lake, he fiddles briefly with topology. All of this allows William Boyd to pepper the text with numbers of more or less questionable applications of such matters to real life.
After we have gotten rid of John, Hope is now free to go off on her own researches in the realms of ecology, ethology, and in general the chaos and catastrophes associated with humanity. That is to say, she is observing the behavior of chimpanzees in a jungle somewhere in Africa, perhaps in the Congo, following in the famous footsteps of Jane Goodall. But unlike Jane Goodall, she is not alone. Chimpanzee research has advanced, and the researchers have formed themselves into a little colony in the jungle. Lots of post docs, articles in National Geographic, books.
The great guru is named Eugene Mallabar. He founded this research colony 25 years ago, and he is the acknowledged world expert in the field of primate behavior. Thus his early researches took place during the swinging sixties, or perhaps the psychedelic seventies. All ya need is love. Da da daa da... All the living creatures of this beautiful Earth, apart from evil humanity, live in perfect loving harmony with one another. People are destroying the world. Therefore we should Save The World so that everything will return to its original, natural state of love.
All of these thoughts are indeed very lovely, but unfortunately - perhaps due to the evil of mathematics - the world turns out to be not so nice after all. Hope discovers that there is a war going on between two groups of chimpanzees. They kill each other in horrible ways, sometimes exalting in the lust of violence. Is this shocking news? Nature being just as bad as humanity? For Eugene Mallabar it was. After walking into the jungle together with Hope and seeing a chimpanzee murder, his first reaction is to think that Hope has herself brought this Evil into his perfect world. He turns around and tries to punch her, half missing, but hitting her heavily in her shoulder. She falls to the ground. He tries to hit her with a log, but she scrambles away and runs for life. She escapes, but in the drive back to the capital city in the Landrover she is kidnapped by some soldiers taking part in the (human) civil war of the country. And so the story continues on to its conclusion, with Hope shacked up on Brazzaville Beach, away from all those violent animals and people, contemplating the eternity of the sand and the surf, and the complexities of mathematics.
Some people might say that, well, OK, chimpanzees might be evil owing to the fact that they are our nearest relatives in the animal kingdom, and thus they are tainted with our evil. Perhaps such people would say that, at least, gorillas seem to be loving and gentle. Not so. They sometimes murder one another too. The reality is that the world is as it is. Nature simply does not recognize the concepts of good and evil.
And so this book was an interesting read. But I enjoyed Boyd's faster paced adventure stories: Restless, Ordinary Thunderstorms... Maybe I should try another William Boyd novel.

This is a novel written as if it were a collection of the very personal journals of a character named Logan Mountstuart, added to now and then throughout his life from the time he is 18 till his death at the age of 85. His life spans the 20th century, from 1906-91. It seemed to me that things divided naturally at the second world war, so in the first half, particularly in the 1930s, Logan is an unpleasantly snobbish young English poser. Then after the war we begin to connect with him, experiencing his ups and downs.
During his youth, Logan is at school - it was unclear whether he was boarding or if rather he was a day pupil - and he tells us all about his two friends, Ben and Peter. In later life, Ben becomes a wealthy, established art dealer in Paris and Peter becomes a respected, knighted, best-seller author. Logan, who was born in Uruguay to a Spanish mother and an English father, a manager of a meat factory, has come to England as a young child and experiences life in relative opulence. Much of his journals dwell on the problems of money, and so we get a feeling for the values of things in the days before inflation reduced English money to its present level. (And of course Trollop's Last Chronicle of Barsetshire, reviewed above, also dealt extensively with this.)
Logan thinks much of himself, and he expects to get a wonderful degree at Oxford, but in the end he is disappointed to receive only a lowly third. Despite this, he publishes a well-received biography of Shelley, and so he becomes a feted member of the literary circles of Europe. We read about his imaginary tête-à-têtes with all the famous people you can possibly think of who were alive in the 1930s: Orwell, Joyce, Waugh, Hemingway, Virgina Woolf, Picasso, the Duke of Windsor, etc., etc., etc., on and on. His close personal ties with many of them made me think that the book had degenerated into a literary version of the movie Forrest Gump.
During the war, Logan joins Navel Intelligence and is sent by his commanding officer, Ian Fleming (of James Bond fame) to the Bahamas to keep track of the Duke of Windsor. He becomes involved in the Harry Oakes murder scandal. He is recalled to London and sent on a commando mission to Switzerland where he is immediately arrested and thrown into a jail for two years. Perhaps the revenge of the Duke. After finally being released, he returns to London to find that his wife and daughter have been killed by a V2 rocket.
Up to now, we have experienced the snobby side of Logan. He has had shallow affairs with various women, but now he realizes the depth of the loss of Freya, his wife, and Stella, the young daughter. His life goes on; he becomes an art dealer in New York; a lecturer in a university in Nigeria at the time of the Biafran war; a destitute English pensioner with random contacts to the German Baader-Meinhoff gang; and in the end an English ex-pat in an old farmhouse in the south of France. It was all beautifully written, very sad. And so we leave the book reminiscing about the past, the 20th century.
Many of Logan's experiences - art, love, philosophy - take place in Paris. But what is Paris today? I can only think of those disgusting "je suis Charlie" people! And what is art these days? Nothing more than absurd collections of rubbish scattered on the floor, or mindless video clips running in endless loops on old vacuum tube TVs. But at least literature is still alive in the 21st century, as exemplified by this book of William Boyd.

This is a murder mystery in young, married, suburban London. There are basically three women and two men involved in the whole business. The women narrate things according to their various perspectives, from chapter to chapter. But the two men, both of whom are selfish, violent, and dangerous - characteristics which the three women seem to find irresistible - do not have the opportunity to tell us their views on the whole story.
Be that as it may, the principle narrator, Rachael, was unable to become pregnant despite the best efforts of her husband Tom. She sought comfort in alcohol, and so we meet her at the beginning of the book riding back and forth on a commuter train through the London suburbs, swilling cans of gin and tonic, bottles of wine, whiskey, and what have you. She stares through an alcoholic fog at the old house adjoining the tracks which she shared with Tom. But now Tom has a new woman living in the house: Anna, who has a baby. In order to help out around the house, Megan, the young woman down the street in a house which also adjoins the tracks comes regularly to Tom and Anna's house. She soon becomes pregnant by Tom. Thus Anna, in turn, begins to take to drink.
One drunken night, Rachael staggers out of the train and wanders along the street. The next morning she wakes in a stupor, unable to remember anything. But in the real world, Megan has been murdered. So the book follows the developments from there. With all her drinking, Rachael has become an unattractive, rather flabby woman. Despite this, at one stage she does end up in bed with Scott, Megan's husband. The police believe Scott was the murderer. Or maybe it was Megan's young, attractive psychiatrist? And what about Tom?
All of this drunkenness, vomit, bleeding cuts and bruises and all the other depressing consequences of alcoholism made for an unattractive story. But I see that the newspaper reviewers of the book were enthusiastic, and I did read through to the final battering, finding out which of the men was the murderer.

This is a collection of short stories put together by Nick Hornby, where he says in the Foreword that the various authors are people he knew and admired. He also says that by buying the book, the reader has contributed towards the maintenance of a certain school in England which specializes in teaching children who suffer from autism. Nick Hornby tells us that his son Danny is autistic, and he tells us what a dreadful thing it can be, both for the child having the condition and also for its family. How wonderful it is to have a school which specializes in dealing with such children. I think the book was published 10 or 15 years ago. In contrast, here in Germany the government has recently decreed - based upon some order from the heights of the European Union Bureaucracy - that such children are no longer to be allowed to have the privilege of such special schooling. Instead they are to be dumped into the middle of a normal classroom to add to the problems of everyday teaching, and presumably to suffer the taunts of their schoolmates. The EU-speak for this business is the word "inclusion". I pity the poor autistic children who are to suffer under this regime, and also their teachers.
As far as the book is concerned, most of the stories, keeping with this theme, are concerned with children in more or less crazy situations. I'm writing this a week or two after finishing the book, and to be honest, I've forgotten most of it. The author of one story was Colin Firth. That name rang a bell, since we did go to see the movie "The King's Speech" a year or two ago. But the story he wrote had no substance, and it dragged on for too many pages. A couple of the other stories were interesting, but by far the best was Nick Hornby's own short story, "NippleJesus".

This was suggested as the next book for our reading circle. I can't imagine that I would have chosen it if I were just browsing in the bookshop by myself, looking at the cover and the blurbs on the back. Still, now I have read it.
To begin with, before starting off on the journey through the book, the reader knows that it has something to do with a family which has taken in an infant chimpanzee and placed it alongside a human baby, a child of the family. There have been numbers of families which have done this. The first such example seems to have been the Kellogg family in 1931. They were Americans, as most of the other such families seem to have been. I suppose the husband was usually a professor of something or other, and he was keen to use his own baby in an experiment, measuring the rate of progress in growing up for humans in comparison with chimpanzees. Since, according to genetic analysis, the chimpanzee is the closest species in the animal kingdom to humanity, the professor might expect interesting results, producing a flock of published papers and thus career advancement. I'm not sure what the mothers of the human babies in all these experiments thought. I should think that they would be worried about how their babies might suffer. However in this book, the mother of the human baby loved the chimpanzee baby more than her own offspring. At the moment we have our little grandson often staying with us, and when he is here he is the middle point of our lives. Thus I find the idea of such a mother to be both bizarre and unnatural, to say the least.
In a way, you could say that I was also involved in a similar experiment when I was small. I had a dog who grew up with me, and I loved the dog more than anything. But my dog and I were not the objects of a bizarre experiment, since my mother loved me more than the dog, and after he died, I got over it. In contrast with the narrator of the book, I'm not still crying about the lost life of my dog now, 50 years after he has passed away. Besides, it was normal for children, and even for grownups, to have dogs.
Since this book seems to have had lots of very positive reviews, it would seem that many people rate chimpanzees higher than dogs. I suppose such people think that it would be interesting to be able to speak with a chimpanzee in some way. They imagine that they might be able to teach a baby chimpanzee human language - sign language - and then have an interesting conversation with the chimpanzee.
So what would such a conversation look like? Would there be lots of fun and laughs playing with words as we do with our grandson? Or would there be a deep philosophical discussion concerning the beliefs of chimpanzees about death, spirituality, the beauty of mathematics, and what have you? Quite honestly, I don't think any of this would apply. In reality I know that language is the unique achievement of humanity, and chimpanzees have just as much, or just as little, to say to us as do dogs. I don't need to spend years ruining the life of a chimpanzee baby, or a human baby, to know this.
And dogs have very much to say to us if we are only prepared to listen!

But getting into the book, at first we have the character Rosemary attending college in Davis, California, and she goes on and on about all the unspeakables concerning her lost "sister". This confused me until it was revealed that the "sister" is Fern, the chimpanzee (obviously I do not think about my childhood dog as being my lost "brother"). Then there is Rosemary's (human) older brother Lowell. He ran away from home at the time the poor Fern was dumped from the family to be put in a cage, together with a group of horribly aggressive older chimpanzees. Thus Lowell becomes a passionate campaigner against cruelty to animals. He breaks in to research institutions where animals are being tormented in the name of "science", letting them free, disrupting things. And so he becomes a most wanted man by the FBI, hiding "underground".
Well, I can appreciate that story.
Then, finally, the story is all about feminism. Everything becomes a question of male versus female. Males (except for the ethereal, angelic, hardly human Lowell) are evil, and females are good.
Unfortunately, I belong to the wrong half of humanity, at least according to the book. I don't know if I would be a feminist if I were to belong to the other half, but somehow, I doubt it.
My observation when jogging around the place here is that most people walking their dogs are middle-aged to elderly women. I don't know if they are childless, or if their children have left the house leaving an emotional vacuum which they fill with a dog. Equally, you could say that my childhood dog was filling my emotional vacuum. Perhaps it is true that modern society leaves many people alone, unfulfilled. Dogs do provide a solace. And it is not an evil thing to keep a dog. They have developed a symbiotic relationship with people over thousands of years. But the same cannot be said for chimpanzees.

Looking for something else to read, I came upon the list of books which were shortlisted for the Booker Prize last year. I did read Flanagan's book, which won the prize, and I have just read the chimpanzee book, which, as you see above, I didn't think was all that wonderful, before getting this one. From the description and all the ecstatic reviews I thought the present book might be interesting, so I had it instantly downloaded via Amazon's one click method (which they have apparently patented, as if it is some sort of brilliant invention which nobody else would otherwise have thought of - such is the degeneration of today's world!) onto my Kindle.
Then I waded through the first 10% of the book... and gave up.
OK. Nowadays it is smart to assemble collections of words which aren't sentences into groups ending with a period as if they were sentences, and then to mix up dialog and narration into dreamy assemblages of words which often don't make much sense.
The idea of the book is that we have a renaissance painter who has presumably been spending the last 500 years between his death back then and his awakening now in some kind of purgatory. Well, I presume it would take a while to get things going after a 500 year sleep, or whatever purgatory is supposed to be. But this does not seem to me to be a sufficient reason for the author to burden the reader with so much disjointed nonsense.
After putting the book away and reading something else (by Nick Hornby, which I review below) I thought I would look at some of the reviews in Amazon. The people who gave the book 4 or 5 stars wrote that after the initial confusion, the text does does actually begin to become rational, telling some sort of story. And so I have just now tried reading on through the book in order to see if it does pick up. Indeed, between the 10 and 12 percentage marks the text does actually get into a story about the hero's experiences in an Italian brothel, where he distinguishes himself by drawing pictures of the prostitutes rather than doing what these people usually do in such a situation. But after a half an hour or so I have again just given up. The story doesn't interest me. Are these fantasies of Ali Smith concerning the inner life of a renaissance painter believable? Who knows.
I can't understand how this book, and also the book of Karen Joy Fowler about the chimpanzee, can have been selected for the shortlist of the Booker Prize.

In a way a sad book. It's about two people, Rob and Laura, but lots of other people are in it as well, confusing everything. Both Rob and Laura are getting along in life. They are in their mid 30s.
At the beginning we learn that they are breaking up, and so Rob tells us about all of his experiences with women. Girls at school, more complicated arrangements at university... He always imagines that he has been the loser. It's always the fault of the other one. During his time at university he was together with one woman for two years, but then she just left him for somebody else. And so he quit before finishing and just ended up being a DJ in a loosely organized dance session in a pub somewhere in London, working in a record shop during the day.
Now he has a record shop of his own. A dead end. After all, who buys records these days? I think the book was first published 10 or 15 years ago, but even then records, or CDs, were hardly modern. Of course it is all about pop music. I have almost no idea at all about the pop music of the last 40 odd years, and so when Nick Hornby goes on about who were the 5 greatest bands, or singers, or whatever in some genre or another, it means nothing to me. As a child in the 1950s and 60s, I listened to all the songs coming out of the radio. And I was still listening to pop music up to the time the Beatles came out with their psychedelic album - I forget what it was called. But beyond that, I lost interest totally. As a student back in the 1970s I started playing the flute, and now, in retirement, I've set myself the project of learning to play the viol.
The concept of "high fidelity" music first came up, I think, in the 1950s with those old vinyl LP records, and amplifiers which used transistors rather than vacuum tubes. The idea was that the sounds produced by these new systems reflected the original sounds with greater fidelity than the old scratchy, wheezy machines which had previously been used. These days it has apparently become modern to declare that the sound of a CD is not the "real" sound. Recording studios manipulate recordings in all sorts of ways, and the feeling is that the old vinyl is more real. But of course the only true "high fidelity" music is given by actually listening to musicians performing in a concert, seeing how they play, feeling their emotions. Unfortunately though, a live concert of pop music these days apparently involves going to a huge stadium together with thousands of other people in order to be overwhelmed with megawatts of amplified noise at the painful level of 120 decibels or more.
As Rob points out in the book, pop music is almost exclusively concerned with the transient emotions of love. This was his reality. How could he live on with Laura if he was continuously seeing young women who were awakening in him the emotions of his 5 all time greatest pop records? Despite the fact that almost none of this was familiar to me, I still enjoyed the fun of Nick Hornby's writing. In the end it seems that at the age of 35 or so, Rob is finally growing up. And Laura is still prepared to have him.

The Ebb-Tide, by Lloyd Osbourne and Robert Louis Stevenson

A Christmas present was an illustrated book about Robert Louis Stevenson. Throughout the book were illustrations - mainly photos of Stevenson - on the left-hand side pages, and on the facing, right-hand side, were short descriptions of the photos and of his life from the time he was a child up until his final days in the South Pacific.
Stevenson married the much older Fanny Van de Grift in 1880 when he was 29 years old. She was 40 and her son Lloyd was 12 years old. Perhaps Fanny was a bit like a mother to both of them. In any case, Stevenson invented his famous Treasure Island by telling the story to his step-son. Then in 1888, with the success of that book, the family set off from San Francisco in a chartered sailboat, the Casco, for the South Seas. There are a couple of nice photos in the book, showing the gaff-rigged Casco under sail. Just a low-lying schooner with the deck at most 3 or 4 feet above the water-line. I suppose the boat was at most 60 feet long. At first they sailed to the Marquesas Islands, then on to that dense collection of atolls east of Tahiti, the Tuamotu Archipelago, then Tahiti itself, then northwards to Hawaii. All of this is very interesting. Later they cruised about on other ships in the westward South Pacific, also visiting Sydney, but then ending up in Samoa. Stevenson wrote another book, describing all of this, In the South Seas, which I have also been reading.
Today we think of those isolated atolls and volcanic islands scattered throughout the vast Pacific as being a vision of paradise. Some of the islands are owned by Hollywood stars, or Silicon Valley billionaires. But back in 1888, things were different. Stevenson tells us that whereas in former times some of the islands were densely populated, now the population dwindles, death is everywhere. The people have little resistance to all of the imported diseases. We see pictures of him, with his smiling, weak but pleasant eyes, speaking with tribes people, posing with others, with presumably Lloyd photographing everything. Not long before, cannibalism was common in the islands. He tells us the stories which the people tell him. One photo is of the people of the Casco all together, having a magnificent feast with King Kalakaua of Hawaii. (Of course in those days, Hawaii was an independent country.) In many of these photos, Stevenson's mother appears, always wearing her mourning attire, with her headpiece in the style of Queen Victoria - although Mrs. Stevenson was certainly a much more elegant person than the elderly, stout Victoria.
But turning to the present book, it was written jointly by Stevenson and his step-son Lloyd Osbourne. I enjoyed it. In a way the story is another Treasure Island tale, but this time a more realistic one. Three degenerate men "on the beach" in Tahiti take command of a small sailing ship and they end up in the lagoon of an atoll of the Tuamotus. There they fall under the spell of an Englishman, a religious fanatic. In the end, two of them die and the third becomes a lost disciple on this lonely spot in the middle of the vast ocean, sealing the fate of his hopeless life.

The Help, by Kathryn Stockett

The story is narrated by three women in Jackson, Mississippi, in the years 1962-63. Aibileen and Minny are black domestic servants and Skeeter is the white daughter of a wealthy plantation owner. Skeeter has recently graduated from Ole Miss (that is to say, the University of Mississippi) with a degree in literature. She is back at home on the old plantation, not really knowing what to do. She feels a bit out of things. She regularly takes part in playing bridge with her married, female school friends (of course all of them are white and all of them are horribly snobby) at their homes, being waited on by the hired help. In this case by the black servant, Aibileen.
The book starts off with an unpleasant discussion amongst the bridge players concerning the fact that in some houses, the black domestic help must use the toilet in the guest bathroom, despite the fact that the bridge players themselves are also called upon to use the very same toilet. Hilly, who was Skeeter's best friend, says that, of course, one must have a separate toilet for these black, or "nigra" people. Preferably out the back somewhere, or at least in the garage or the carport. After all, according to Hilly, these nigra people carry all sorts of diseases in their body fluids which could contaminate the pure white bodies of the "normal" people.
I suppose such a conversation would not have been unusual in Mississippi in 1962. I don't know if it is a common theme these days. Perhaps. Or perhaps not, since I imagine that the practice of keeping domestic servants must have become too expensive for almost all white women in today's Mississippi. In any case, Skeeter found the discussion to be beneath her taste.
In the naïve excitement of finishing her degree, Skeeter replied to an advertisement for a position as editor at a New York publishing house. Surprisingly, somebody answered her letter, telling her that her application was nonsense and she would have to work her way up in the publishing business, for example at the local newspaper, before even thinking of applying for such an exalted position in New York. It was also suggested that she write about something which she might find to be interesting. As practice...
Thus Skeeter submitted a boring list of possible subjects. Her New York correspondent told her in no uncertain terms that her list was, in fact, boring. And so, thinking of other possible subjects, and given the excitement and violence of the civil rights movement in the Deep South in 1962, Skeeter proposed as her theme to the New York publisher that she interview various black maids of her acquaintance, having them tell their stories, and put these stories together into a book. This is the story of the book. (Skeeter's book, in this book, has the title "Help" together with a subtitle, rather than the title "The Help", as in this real book which I have actually bought with real money.)
Well, I enjoyed reading it. Lots of tension. Are the maids who tell their stories going to be killed by the Klu Klux Klan? Or will they have their tongues cut out? (According to the book, that was the horrible fate of other black people at that time.) But in the end, thankfully, nothing like that happened.
The book left me with numbers of unresolved questions. The author, Kathryn Stockett, grew up in Jackson, Mississippi, went to the University of Alabama (not Ole Miss), studied literature, went to New York and worked in the publishing business. So we see where the Miss Skeeter character comes from, with all her ambitions. But is it plausible that the maids back in 1962-63 would work with such a white woman? Some of them had college degrees, just like Skeeter. Surely if we have the fiction of a woman writing such a book then it would have been more satisfying to have had one of the black woman writing it rather than this alter ego of the white author.
But then, getting away from all the horrible racial violence of the United States, this book made me think about the circumstances of domestic help in other settings. In England in former times it was usual to have a servant around the house. How pleasant that must have been for the householder. Probably not so pleasant for the domestic servant. These days, a normal income is not enough to maintain a household. It is certainly not enough to pay for somebody to come and help with the cleaning or the cooking. Instead it is usual for both the husband and the wife to go to work, leaving the house empty during the day. The children are put into nurseries or kindergartens. Cleaning and cooking are reduced to a minimum. Life consists of frozen fast foods, and what have you. What a life.
I found this internet site, describing the financial situation in the United States back in the year 1960. We see that the average income was something over $5,000 per year. An average house cost $12,700. A car $2,600. A family could live comfortably, free of debt, on a single income. Compare that with the situation today. A house costs 10 times the normal income. A car the greater part. And so, in order to obtain these things, a family of today saddles itself with huge debts, many times its yearly income. There is the illusion that these debts are manageable, owing to the fact that the central banks have created negative real interest rates - a crazy experiment which has never before been attempted in the history of the financial world. Who knows where it will end? Even in the 1930s - which we are told was the midst of the "Great Depression" - things were much better than they are now, as we see in this summary.

The author was (is?) a Chicago lawyer. And the story involves an ambitious Chicago lawyer in her 30s who lives in a suburb along the shore of Lake Michigan, north of town, where the rich people live. To get from her office in her legal firm back to her house, she must take the brown line of the Chicago "L" transport system. It is late at night. She is an associate of her law firm, and her ambition is to become a partner. So she is working through the night, as she often does. 80 or even 100 hours a week. But despite all the pressure, now, late at night, she wants to quickly get home to grab just a few hours of sleep. At the L station in town, by mistake she boards a train of the green line, rather than the brown line. This goes directly west, into the slums. Suddenly she is alone in the carriage, together with a gang of threatening black youths. It is nearly midnight on a cold winter night; her cell phone battery is dead; help seems far away. She jumps out the door just as the train is leaving a station, escaping the gang. She stumbles down the stairs onto the street and finds a bar which is open. Something is going on. She finds the corpse of a prostitute in the lady's room. She runs for life and is pursued distantly by a figure with blond hair.
And so begins this fast paced detective story about a group of corrupt policeman in Chicago. I enjoyed reading it. The author seems to know what she is writing about.

This is a collection of four stories, or novellas, which are really all part of the same thing, so they might as well be four chapters in a few weeks of the life of the narrator, Frank Bascombe, who is 68 years old. It seems that the author, Richard Ford, has written a whole series of these Frank Bascombe novels. Perhaps I might read a few of the others, where Frank is younger, more middle-aged.
Well, in the present book, Frank is surrounded by old, dying people. He himself seems pretty fragile. Everything is falling apart; he wonders if life is still worth living...
But I don't think 68 is very old. I'm now 67, soon to turn 68. Retirement is wonderful. I run a couple of miles every couple of days. It is now April, and the dark days of winter are gradually becoming brighter. Soon the summer weather will be here.
The situation in this book is that Frank Bascombe is living in New Jersey. It is November-December of 2012. Hurricane Sandy hit the coast in the last days of October, disrupting things. This was a huge catastrophe. Front page news around the world. But I knew nothing about it. We were in Nepal, trekking in the mountains, enjoying other thoughts, and by the time we had returned a couple of weeks later, Hurricane Sandy was no longer a thing of interest. So I missed it completely. Only weeks later, when talking with a friend from New Jersey, did I hear about Hurricane Sandy. And then reading a few things in the internet, it seemed to me to be nonsense that people were becoming so hysterical about a mere storm. Typical of what the United States has become in recent years.
In fact I grew up in New Jersey. Our family had a summer house on Long Beach Island. And then at the end of the 1950s we became permanent residents, staying all year round, and that is where I went to school. So I know all about living on the beach in New Jersey. The Frank Bascombe of the novel had been living on the sandy peninsula north of Long Beach Island, in a fictional place, maybe around Seaside Park.
Most people left the island when Hurricane Donna hit us in 1960, but for various reasons, we remained. The eye went right over us, and we went out during the calm of the eye to watch the wild ocean from the sand dunes. Hurricane Donna remains the 10th worst hurricane in the U.S. in terms of damage, although it had weakened somewhat by the time it reached Long Beach Island. (Sandy is nowhere on this list.)
And then there was the March Storm of 1962. That was far worse than Donna, and certainly much worse than Sandy. Our house was at Loveladies, just north of Harvey Cedars. By chance the family had sold it not long before, and we had moved to the mainland at Barnegat. The people who bought the house were out of luck. I remember that soon after the storm was over, my father went across Barnegat Bay with some others in a boat to look at the damage, and he said that the house had disappeared. As I understood it, the ocean broke through the island at the point where our house had been. Here is a film which somebody made just a week or two after the storm, driving from Surf City north to Barnegat Light.
I don't remember that New Jersey was gripped by an End-of-the-World hysteria in those days. There were no military, wearing bullet-proof vests, sub-machine guns, from the Department of Homeland Security, patrolling the area, terrorizing people. After all, these were just storms. That's what the weather is like sometimes. If you build a house on sand, then, after all, you can expect it to be washed away every so often. That's what summer houses are all about.
But I can understand why people became so hysterical in 2012. After reading The Help, reviewed above, I was led to think about what things cost in the United States these days, in contrast to the situation in 1960. Those 1960 summer houses on Long Beach Island would not have cost more than a years wages of the families which owned them. Our house was a bit bigger than the average of the island, but still it was just the standard 2x4 frames with plywood of those days. Then a few years ago I found an internet site using zoomable Google satellite pictures, where when zooming down on a neighborhood in the U.S.A., the estimated value of each of the individual houses was shown. Out of curiosity I zoomed onto Loveladies on Long Beach Island, and my astonishment was boundless! Those beach houses were given values of 2 million dollars and more! How absolutely ridiculous! I just had to laugh. And so the tragedy of Hurricane Sandy is that many of these silly, old, retired people have gotten themselves up to their necks in debt, buying a house of sand which has been washed away, and thus they are living the reverse, or perhaps the reality, of the American Dream.
In the first story of the book, Frank Bascombe drives out to the beach to meet the fellow who bought his house. Frank has moved inland to a fictional town, but which we are told is really supposed to be Princeton. Before retirement, Frank was a real estate agent, and so he feels guilty about all the over-priced houses he has sold to these people. We are told that the house was worth 3 or 4 millions before it was washed away, but now some Korean, or Chinese people are offering to pay $300,000 for the block of sand it used to sit on. The owner of the washed-away house has a fish business which is worth millions anyway, but still he goes on and on, saying horrible things, making a mess of himself. The author intersperses the dialog with long, often humorous philosophical observations about the meaning of the dialog. There was also lots of slang, and slang abbreviations, which meant nothing to me. But thankfully there are now internet slang dictionaries which explain such things.
The other stories concern things happening around Frank's present home. A strange woman appears and tells him that she used to live in the house as a child. And then she tells him the tragic story of her childhood. Then he visits his ex-wife, Ann, in an absurd retirement home for the very rich. The final story is of an ex-friend who is also absurdly rich, yet who is in the final phase of cancer. Frank reluctantly visits him and is subjected to an unpleasant collection of bad thoughts. In the end, the ex-friend tells him that years ago he slept with Ann when Frank was still married to her. But for Frank, it means nothing. He is just happy to get away.
I enjoyed the book. It is often funny. Perhaps Richard Ford was making fun of all these false emotions.

The narrator of this book is again Frank Bascombe, but the time is now the year 2000. Hurricane Sandy is far in the future. The problem is that the presidential election in the USA has just taken place and the outcome is uncertain. Will the corrupt Jeb Bush, governor of Florida, steal the election for his blundering brother George W. on the basis of hanging "chads", or will the equally corrupt Al Gore be given the victory? Of course we all know how things turned out. The Supreme Court of the USA appointed George W. Bush to the presidency in a kind of constitutional coup d'etat, thus rendering the American Constitution for ever afterwards "quaint" and irrelevant. And the slippery Al Gore, whose personal wealth was only a modest few millions - par for the course for an American politician - appointed himself the anointed priest of global warming, thus quickly increasing his personal wealth into the hundreds of millions.
But this isn't really the story of the book. Frank Bascombe is living in an imaginary town named Sea-Clift, on that sand peninsula north of Long Beach Island on the New Jersey coast. Thanksgiving is approaching. He has been diagnosed with prostate cancer. And so he has gone to the Mayo Clinic where they have introduced numbers of tiny titanium balls, seeded with some short-lived radioactive substance, into his prostate gland. This is constantly on Frank's mind. Also his second wife, Sally, has left him after her first husband suddenly and unexpectedly appeared. Frank seems completely lonely, at loose ends. He orders a catering service to provide an extravagantly expensive Thanksgiving dinner at his luxurious beach-side house, hoping that his two grown children, together with partners, might come.
It took me a long time to read this book. Richard Ford does not subscribe to the idea that good writing should be brief, taught, to the point. On the contrary, he is someone who believes that if you can describe something with three words, then it is better to ramble on for three pages with flowery verbiage, saying nothing in particular, but perhaps giving some idea of the confused, desperate thoughts of a lonely man. I became a bit irritated with Richard Ford's habit of always trying to find three examples of something or other in order to illustrate some trivial point.
At one point in the book, Frank travels up around Asbury Park, meeting the old father of a previous girlfriend of his. They seem to hate each other. But they enjoy watching the spectacle of a building being demolished. I suppose this was a reference to the starting point of George W. Bush's wars of terror, namely the falling down of various buildings at the World Trade Center in New York. Frank and his companion continually refer to the phenomenon of a building falling down as being an "implosion". This word is also used by all the people who maintain that the World Trade Center buildings fell down as a result of explosives planted in the buildings. As explained here, the word is a misnomer in connection with building demolitions. An implosion is the opposite of an explosion. For example an old vacuum TV tube will implode if broken, since the air rushes into the vacuum. Or in an atomic bomb, shaped charges compress a plutonium shell, resulting in an implosion which, of course, subsequently leads to a violent explosion.
Frank's profession is a real-estate agent. I have already commented in the previous review about the ridiculous prices which seem to be paid for houses on the coast of New Jersey. Each house changes hands for upwards of a million dollars! But then we learn that Frank cashes in with his 6% commission. Thus he is raking in at least $60,000, and more likely well over $100,000 for each of the houses he sells. And he seems to sell them every week or two, at least. Thus Frank must have a yearly income of many millions. Can this be true? If so, why isn't everybody cashing in on this absurdly bloated real-estate bubble? Or is there some sort of mafia which restricts the number of people suckling on this milk cow?

This is a longish story, or novella, consisting of two parts. The Man Who Died is Christ, and Lawrence imagines a different story for his resurrection than those which are usually narrated by the various Christian churches. According to Lawrence's version, the Roman soldiers made a mistake, taking Christ down from the cross before he had actually died, then throwing him into a cave. Thus we have Christ awakening, suffering from his horrible tortures, dragging himself outside and seeking shelter in order to hide from the cruel soldiers. And he finds shelter in the hovel of a poor couple, who have hens and a cock.
But the cock (that symbol of masculinity) wishes to escape the confines of the poor hovel, and after a few days, when Christ is feeling somewhat better, he sets off into the world, taking the cock with him. Christ realizes that his life up to now, concerned with sin and all that stuff, continuously telling people what to do, may have been too one-sided. Thus he resolves to set out anew, embracing the world as it is. In particular he sees to it that the cock settles himself into a more satisfying existence. And thus ends Part 1, which Lawrence wrote during a visit to Italy.
Then later, staying in Switzerland, he added Part 2. The cock is no longer a part of the story. Instead the humbled, wandering Christ arrives at a peninsula in the Eastern Mediterranean, and he meets a wealthy woman who is into all these Egyptian religious myths. She has built for herself a private temple, devoted to the goddess Isis. In a nutshell, the story of Isis and Osiris is that they are wife and husband (Osiris is a king of Egypt in those prehistoric days, perhaps at the end of the last ice age when the Sahara was a savanna). The brother of Osiris, Set, in order to grab the throne for himself, kills King Osiris. But then Isis gathers together the dead pieces of Osiris' body, reconstructing things sufficiently in order to copulate with it, and thus to procreate a son, Horus, who eventually destroys the evil Set and assumes the throne himself. But there is no question about Osiris living on after this strange and revolting act of Isis.
The private priestess to the cult of Isis imagines that she herself is as Isis, and she seeks union with an appropriate Osiris. And so the appearance of Christ in her little sanctuary is very welcome, particularly considering the fact that she is rapidly approaching middle age. After the divine coupling, Christ (in contrast with Osiris) wanders off in his search for life, and the priestess presumably bears a son who will in turn assume responsibility for the Kingdom of Heaven.
I was amused to read these delightfully blasphemous ideas, and I was surprised to see that the book was openly published back in 1929. However it was only an edition of 50 copies, printed on very fine Japanese vellum, so I suppose it escaped the attentions of the religious authorities of the time.
Of course many of the ideas of Christianity stem from Egyptian beliefs, so the idea of equating Christ with Osiris is not as far-fetched as it would seem. Some time ago I watched an interesting Internet video in which the parallels between the various religions were described. It was shown that much of it concerns astrology. On the other hand, it has been asserted that many of the positive teachings of Christianity stem from the enlightened ideas of the Greek philosopher Epicurus.

I'm now just discovering these books of D.H. Lawrence. Somehow I had thought that they were on the level of the boring erotica of Henry Miller, or whatever. Lady Chatterley's Lover seems to be the basis for countless trivial, soft-core movies. But as I now see, all of this is a ridiculous distortion of what D.H. Lawrence actually wrote.
The present book is an emotional, sensitive description of an English family, the Brangwens, over three generations, from about 1850 to 1900. The husband of the first generation has inherited the family farm. He is comfortably well off, but he feels himself to be on a lower plane than the ladies and gentlemen of the "finer society" of Victorian England. And so he marries a Polish lady, an immigrant to England, a widow who has been reduced to becoming a housemaid in the town. The conflicts and difficulties of this situation are described very honestly by Lawrence. Eventually the marriage does become harmonious and fulfilling.
We then follow the stepdaughter into her marriage with a Brangwen nephew. Again, he is interested in woodworking, handwork, and she thinks of herself in terms of her aristocratic Polish heritage. Yet they carry on, living together, producing many children.
The child of the third generation which we are interested in is Ursula, the eldest daughter. The book concentrates very much upon Ursula, and she is also the main character in Lawrence's next book, Women in Love. While still 16 or 17 years old, she wonders if she is in love with the son of one of these earlier Polish aristocrats who have fallen upon straightened circumstances in England. But Ursula also develops affection for a (female) teacher in her school. Could this be the reason the book was banned in England? It seems incredible. Perhaps it was more related to the hysterical state of Britain during the years of the First World War.
Ursula would like to earn her own way in life, not just marry and have children. She starts teaching at a dreadful elementary school. The conditions described are difficult to imagine. Ursula is a sensitive young woman who would like to teach in an enlightened way. But she is forced to become part of the brutality of the system. After two years of this she is thankfully able to leave and continue on with a course of study, which, unfortunately is thrown away by the reappearance of her earlier boyfriend.

It has taken me some time to get through this one. Somehow the dramatic speeches of the various characters can only be taken in small doses. In a Guardian review, the book is compared with Greek tragedy: the Oresteia. But there, the emotions of the characters (Cassandra, Clytemnestra, Electra, and what have you) are plausible, given the extremely dramatic starting point of the story. The dialog is clear and to the point. Yet here, D.H. Lawrence's characters philosophize in a vacuum about the nature of love, seemingly leading nowhere. At least it does lead to a trip to Innsbruck in Austria, and a mountain valley up beyond the town, where Gerald, the beautiful, rich young Englishman, has been driven mad, and he expires in a fit of hallucinogenic confusion in the icy nighttime snow. Frankly, I doubt that this story would have fared well against the offerings of Aeschylus in those drama competitions of ancient Greece.
But it really isn't a Greek drama. From what I gather, the book was supposed to be some sort of statement about the transition from traditional to modern life a hundred years ago. Indeed, the situation at the end, where we have the two sisters, Ursula and Gudrun, having a skiing holiday in the Alps with their respective boyfriends, Gerald and (Rupert) Birkin, is something which millions of people do these days. If your parents don't happen to like your boyfriend, then that's their problem. Forget it! And of course it is sensible to get to know one another as intimately as possible before marriage. That such ideas were considered scandalous in 1920 seems now to be neither here nor there.
During the few more or less intimate scenes in the book, the word "loins" is often used (always in the plural). In my ignorance, I had considered that to be an antiquated word which was used in the days of censure to refer to unmentionable parts of the human anatomy located somewhere between the chest and the legs. But looking it up in the dictionary, I find that a loin is "that part of a human being or quadruped on either side of the spinal column between the hip bone and the false ribs". And in fact, D.H. Lawrence uses the word in that sense. Nevertheless, my dictionary says that in poetic diction, the word loin can also refer to "the seat of generation or procreation". So there you are.
Both Ursula and Gudrun are normal sorts of people. On the other hand, the two men are so strange as to be practically incomprehensible to me. Gerald has inherited the family coal-mining business. Thus, far from being a representative of modern life, where the captains of industry are anonymous managers, thinking only of their bonuses, Gerald is like an ancient English squire, living in an expansive mansion overlooking the mining town, personally ruling over the lives of the individual miners and their families. I can hardly imagine what such a person must have thought. What is the extent of egoism? As far as Gerald is concerned, his "love" of Gudrun was expressed also as hatred - the wish to kill her. And then his friend Birkin lectures us for page after page about his philosophy of "love". Apparently, for him, love is not an end in itself, rather it is something inexpressibly transcendental. At least this does not lead him to attempt to murder Ursula. It only confuses her, and the reader as well. She does finally accept his offer of marriage, and it seems that in the end, after Gerald goes mad (after his failed attempt to strangulate Gudrun) and Gudrun takes off to Dresden with her newly-found Bohemian acquaintance, Ursula and Birkin live happily ever after as a modern married couple.
As far as I know, D.H. Lawrence did not write a further continuation of the story, so we can leave Ursula in the same way we leave Jane Austen's heroines at the end of their books. And as far as I am concerned, that is enough D.H. Lawrence for now.

A (thankfully) short book about an unpleasant subject. We imagine Mary, the mother of Jesus, as she really would be; a mother experiencing the dreadful fate of her son. Following the story in the New Testament of the Bible, we see a proud, arrogant Jesus dismissing, if not despising his mother. She sees him surrounded by strange, wild disciples, and she would like to speak with him sensibly. Is there no way to save him from this path to destruction? She learns that he has become condemned to be crucified, and this shocks her. She travels to Jerusalem and watches the horror, and then flees, knowing that her life is also in danger. In the end, she is taken to some place of refuge by some of the apostles who aggressively badger her for ever more details to include in their gospels. She fears that they might wish her dead in order to be able to invent stories which depart from the truth. For comfort, and out of fear, she avoids the synagogs of her Jewish religion and instead she visits the local Temple of Artemis.
If we assume that Jesus was actually a real person who was crucified for becoming a troublemaker, then this account of his mother does ring true. The Roman practice of crucifying people was unspeakably horrible. I found this account of crucifixion in the Wikipedia, and reading the disgusting details late last night kept me from sleep. Christianity uses the crucifixion as the main symbol, or icon, of its religion. But the crucifixes found in churches, or in the classrooms of Bavaria or Italy, depict a suffering figure displayed in a dignified posture. He supports himself with his feet on a small platform, the legs to the side, hiding the private parts, or perhaps he is wearing a loin-cloth. This distorts the reality beyond all recognition. The Romans nailed the feet through the heels to opposite sides of the cross, exposing the naked body to the most horrible indecencies imaginable. The purpose was to display the victim in the most disgusting, degrading way, prolonging the torture even for days on end. For me, thinking about this is literally a nightmare.
What are we to make of a religion which depicts itself in a torture scene? Is this the reason that historically, those countries which adopted that religion have been the most aggressive? The followers of the Christian religion wiped out most of the populations of the Americas and Australia. We can contrast this with other religions. For example Buddhism has as its icon a stout, smiling man, sitting cross-legged on the ground, contemplating the world. I am not aware that Buddhists are, as a general rule, prone to such violence.
Some time ago I came across a video which described the happy fact that violence within humanity has been decreasing over time. The brutality of Roman civilization, with its gladiatorial exhibitions and crucifixions, is difficult for us to imagine. And Elizabethan England was also unimaginably brutal. What is the reason that modern civilization is gradually freeing itself from the horrors of the past? Could it be the fact that most people are no longer prepared to take seriously the rigid dogmas and superstitious of religion? Instead it is now considered normal to feel empathy for people who are different from ourselves, who think differently and believe in different things.

Having bought numbers of books through Amazon, I decided to see what they would recommend on the basis of what I had already ordered from them. This one was given five stars by each of the four people who had reviewed it, and so I thought it might be interesting.
It is concerned with an old (80, or perhaps 82 years old) woman, Maud, who is having extreme difficulties with her memory. She cannot keep track of things. Her short-term memory is almost completely gone. But her memory of things in the remote past is still intact. She tries to cope with life by writing notes to herself on little snippets of paper, hoping by that means to revive the memories of a few minutes ago. She believes her friend, another geriatric woman named Elizabeth, is missing, and she writes lots of notes to herself to remind herself of this fact. She often goes off, looking for Elizabeth, getting lost, causing lots of trouble for everybody. She goes to the local police station to tell them that Elizabeth is missing, but she forgets that she has been there before. She goes to the local newspaper to put a missing persons advertisement in the paper. She suspects that Elizabeth's son Peter has done something dreadful. Has he murdered Elizabeth? Or has he otherwise done away with her? And through all of this, we are told about about another story. Here the memories are more coherent. Maud's sister, Sukey, disappeared when Maud herself was a young girl, only 15 or so, back in 1946, in England at the end of the Second World War. What happened to Sukey?
We read on through the book. In the end we find that Elizabeth is not missing, but poor Sukey did not have such a happy end.
The book was not very long, and I read it in just a day or two. But still, it became tedious. Reading for the umpteenth time about how Maud can't remember what happened a minute or two ago got on the nerves. Somehow, when reading a book, I imagine myself in the situation of the narrator, and it was extremely irritating to be reminded again and again about not remembering what's happening. Is this what dementia is like? Is it a kind of psychedelic trip? It must be a horrible strain on whoever is looking after you. In the case of Maud, it was her daughter Helen who was a model of level-headed, calm, sensibility. We think of these old, demented people as suffering from something unpleasant. Their carers feel it is necessary to devote themselves to alleviating the suffering. But what if the reality is different? Perhaps dementia might sometimes be an interesting state of altered consciousness.

The story starts off in a Business Class lounge in London's Heathrow Airport. The beautiful, young Lily Kintner meets the millionaire - or perhaps even billionaire - dot.com entrepreneur, Ted Severson. Both are American, and both are waiting to fly to Boston. A pleasant scene.
Unfortunately, I am neither a billionaire nor a millionaire, and thus flying in the normal economy class is so unpleasant that we hardly go anywhere these days. Crossing the Atlantic may not be so bad. It may be possible to endure eight hours in those conditions. But the flight to Australia, or even just to interesting destinations in Asia, takes 15, 20 hours, or even more. Some people can sleep while sitting more or less upright with the knees jammed against the seat in front. I certainly can't. A friend has been planing a holiday with his wife in Australia, flying business class, and he has been telling me that it isn't quite as expensive as I had thought. Therefore this scene at the beginning of the book got me thinking about how pleasant it would be to travel in a civilized, graceful way, more appropriate for older people in retirement. We'll see.
But to return to the book. It turns out that being so rich has its disadvantages as well. Ted's wife Miranda has gotten him to spend many of his millions having a preposterously gigantic house built overlooking the sea on the coast of Maine. He has observed her having sex with the building contractor, the muscular, somewhat alcoholic Brad. Ted explains all this to Lily, and she suggests that he simply murder his wife. She is being serious. Why not rid the earth of someone who will continue to cause trouble as long as she lives?
And so the story develops. We learn more about Lily. She is not merely the pleasantly attractive companion in business class we had at first thought she was. Will they succeed in killing Miranda? And what about Brad? The book is full of unexpected twists. Even the Boston detective on the case met with some nasty surprises. I enjoyed this one, and I read it practically in one sitting. Or rather two, separated by a somewhat shortened night which, however, was spent in infinitely more comfort than a night spent flying in economy class.

Wildlife, by Richard Ford

A month or two ago I read a couple of Ford's books, where the central character is named Frank Bascombe. Particularly "The Lay of the Land" seemed to ramble on, not getting to the point, whatever it was. This one was totally different, and I am astonished that both this and those Frank Bascombe books were really written by one and the same person. Here we have short, simple sentences. The story describes a crisis in a family, as seen by the teenaged son who loves and admires both of his parents.
It reminded me of a Hemingway short story, and so, looking around the room here, I started reading "The Short Happy Life of Francis Macomber". After two or three pages I stopped, realizing that the violent, morally degenerate world of Hemingway was not something to compare the present book with. Perhaps it is somewhat comparable to the stories in the sequence In Our Time, where Nick Adams and his father are out there somewhere in the West, near an Indian camp, or something.
Well, here, in Wildlife, the narrator is Joe Brinson. The family is living in Great Falls, Montana. Joe does not have nice, manly adventures with his father, as Nick does in In Our Time. Instead, Joe's father goes off by himself to fight a forest fire somewhere west of town, in the Rocky Mountains. His mother wants a better life with somebody else. The rich, old, painfully old-fashioned, Warren Miller. Joe sees all of the awkward, unpleasant details of this short business. The flabby flounderings in the night. After just a day or two, Joe's father returns. He makes a half-hearted attempt to burn down Miller's house, but the fire fizzles out and the rich Warren Miller generously desists from pressing charges. Apart from this, neither Joe, nor either of his parents seem particularly angry. They speak in civilized sentences, continually telling each other that everything is "fine". I didn't count how many times the word "fine" comes up in the dialogue. But perhaps the mother didn't say that everything is fine.
In the end Joe tells us that his parents are together, and so I suppose it's fine, and Joe has grown up and gotten on with other things. Maybe he has learned how to live through an awkward marital crisis.

This is the first science fiction book I've read in many years. As far as I can see, the genre has generally become polluted by all those silly books about jumping through worm-holes, and what have you. But this one is quite realistic. NASA, that institution which organized the triumphant conquest of the Moon almost 50 years ago, has gradually lost its way, wasting money on overly complicated rockets which don't work properly, and thus it now relies on either Russian rockets, or ones which are privately financed, built on a shoe-string, and which are thus also unreliable. And then of course it has involved itself in absurd, politically motivated speculations concerning the weather on the Earth.
Some people within NASA have thought that it would be nice to return to the original mission, namely to pursue the exploration of outer space by real, living, people. Unfortunately the Moon has already been explored. The only other object out there which people could reasonably explore is Mars. After all, Venus is much too hot. Jupiter is too big, and anyway there is no real surface to land on. You would just drop down into a bottomless mess and never get out. Ditto Saturn, Uranus, and Neptune. And anyway, those planets are really, really far away. I suppose it would take a whole human lifetime just to reach them and return. So you would have to launch a spaceship filled with babies, hoping that they will grow up to be astronauts by the time they get there. Perhaps it would be physically possible to try one or two of the moons of Jupiter, or even Titan, the moon of Saturn. They are pretty cold, but, as in this book, the astronauts might bring along a big lump of plutonium to gather around and keep themselves warm.
Thus we see that, apart from the odd asteroid, Mars is really the only thing out there in outer space which is left to be explored. So how difficult would it be to send a man to Mars and return him safely to the Earth? Andy Weir goes into this question carefully, explaining in detail how an expedition of 6 people could be sent to Mars, stay there for 30 days, and then return to the Earth. First of all, the landing site would be selected, and then 10 or 15 unmanned rockets would be sent, remotely controlled, to the site, establishing a store of food, lots of further technical supplies, shelters, and so forth. Also an unmanned rocket would be sent, carrying the extra, separate escape rocket which the astronauts would need in order to blast off from Mars. That rocket would itself be 25 or 30 meters tall. Heaven knows how big the rocket from Earth would have to be which carries the escape rocket to Mars and soft lands it on the site for the expedition. And then, in order for the astronauts to get from the Earth to Mars in reasonable time (about a year when the two planets are lined up nicely) a huge spaceship would have to be assembled in Earth-orbit, powered not by chemical rockets, but rather by electrically accelerating charged ions out the back.
How much would all of this cost? As far as I understand it, the cost of shipping a tiny Mars "rover" over there, which can in no way be compared with all of the shipments we are talking about here, already runs into the hundreds of millions, if not billions of dollars. Thus it seems to me that the whole expedition would cost trillions of dollars. A large fraction of the resources of the Earth would be necessary. And then, according to the story of the book, a whole series of these Mars excursions were planned.
Is it reasonable to suppose that the United States, in its present moral state, or perhaps the whole world, in some united fit of euphoria, would become convinced that such a gigantic effort might be worthwhile? And what would be the result of such an expedition? A couple of people would be seen jumping about in the lifeless dust for a couple of weeks. And then I suppose the human angle would be interesting. A kind of reality show on television, lasting for 2 or 3 years, observing the conflicts and tensions which might develop amongst the astronauts over such a long time.
The story of this book illustrates the absurdity of the whole thing to an almost ridiculous degree. The expedition becomes caught in a Mars sandstorm and must chaotically abort the mission, quickly blasting off in the escape rocket. But unfortunately one man is left, apparently for dead, on Mars. But he is not dead. And so the Earth must organize a rescue. And the man must deal with the problems of surviving for hundreds of days and getting himself over to the stash of supplies which has been set up for the next expedition, over a thousand kilometers away, thus rendering that expedition useless as well. What nonsense!
But still, as I say, all of this could, technically, happen in a world which is not ours, and I enjoyed reading about the one crisis after another which our Martian encountered, and the long, technical explanations which Andy Weir has thought up to allow the astronaut to continue on and on, keeping alive in this absurdly hostile environment until rescue comes.
In our real world, the melodrama of Greece continues unabated, as does that of the Ukraine, euphoric Islamists, and all that other stuff.

This is the second of Ford's Frank Bascombe novels, and now the third one I've read. For me it was better than The Lay of the Land, but not as good as Let Me Be Frank With You. Here, Frank is 44 years old. It is 1988 and that stupid old Ronald Reagen is leaving the White House, to be replaced either by the evil George Bush, or else the Democrat, Michael Dukakis. Frank is for the Democrats, and so he is continually philosophizing about possible relationships between the coming election and real life.
If Frank's life is an example of what it is to be a Democrat then I would be a Republican, although of course this is a mute point since I am not an American citizen. The book follows Frank about during the holiday weekend of the Fourth of July. Seven years ago he became divorced from his wife Ann. Now he is working on Sally (who we meet more fully in The Lay of the Land). He is a real estate agent in Haddam, New Jersey, which is a fictional version of Princeton. Back in 1988 there was no bubble in the real estate market and so prices were understandable. In fact at one point in the book, Frank tells us that as a sensible rule of thumb, a house should cost about two and a half times your yearly gross income. Thus Frank's commission of 6% on the houses he sells gives him a very comfortable, yet reasonable income. Despite this, all of Frank's friends, and particularly Ann's new husband, are filthy rich.
The first half of the book explains all of this in tedious detail. I found it to be heavy going. In the middle of the book I decided to get a new Kindle e-reader, the top model "voyager". It has many improvements on the old, original Kindle which I have been using up to now. The dictionary function works much better, and if the dictionary draws a blank then it tries to look up the word in the Wikipedia. This was useful here, since Richard Ford uses lots of words which were unfamiliar to me. Often the Kindle dictionary (for this book, I chose the New Oxford American Dictionary) was clueless. Sometimes the Wikipedia did give a clue. Modern slang expressions, often based on words derived from foreign languages. Perhaps a reflection of the ethnic diversity of the country.
But gradually the story picked up. Frank first drives over to Sally's expensive house on the beach in New Jersey, then drives up to Connecticut to pick up his son Paul who lives with Ann and her new husband. He gets bogged down along the way in the endless traffic jams of the holiday weekend. The idea is to take the 15 year old Paul to see the Baseball Hall of Fame.
Paul is a difficult child. A real mess. But then Frank is also a mess. And their dialogue is too. Primitive language from the gutter. In fact everybody in this book (as far as they are not speaking in obscure, modern Americanisms) is continually swearing at everybody else. But on the other hand, Frank is always trying to tell us what a reasonable, sensible person he is. It is no wonder that the poor Paul has turned out so badly, given his dreadful parents.
Leaving the bad language aside, I kept asking myself why I found Frank to be such an offensive person, despite the fact that he is always trying to do the "good thing" in life. Perhaps it was his basic dishonesty. Cheating on Ann. At one point he telephones Sally in the middle of the night, professing his love, but at the end, after replacing the phone on the receiver, he shouts obscenities into the dead phone. And then at the baseball place, showing off, aggressively carrying on with Paul, he faces a pitching machine, pitching fast balls, goofing around without the proper protection. This leads to the tragedy with Paul.
Is this the problem with Democrats? Dishonesty? Irresponsibility? From what I can see from here, modern day Republicans are just as bad.
Looking at the Wikipedia entry for the author, Richard Ford, I see that there are some parallels with the life of Frank Bascombe. I can only hope that in real life, Richard Ford is not like this.
In many situations in life one is dependent on other people. Perhaps the prime example of this is being a child, dependent on one's parents. Or for example if you are in an airplane, being dependent on the actions of the pilot. How dreadful it would be to be dependent on a person of the character of Frank Bascombe!

The Firm, by John Grisham

The author writes lots of best-sellers. Yet despite this, previous to this book I hadn't read anything by John Grisham. From what I gather from his Wikipedia page, he was himself a successful lawyer and politician before starting on his writing career. Apparently something on the order of 300 million of his books have been sold, and thus he is a rich man. This was his second novel, and I see that he churns them out at the rate of one per year.
The story is that we have a successful law student at Harvard, Mitch, who is about to graduate at the top of his class. Of course this cannot be compared with mathematics. Success in law seems to involve incredible feats of memorization; rote, mindless "learning", involving endless hours of dedication with the hope of becoming rich.
Mitch receives various offers of employment by law firms in New York and Chicago. Yet he accepts an offer from a firm in Memphis, Tennessee, which offers more money. I was somewhat confused here since it was said that the New York firms offered about $75,000 (of 1991 dollars), while the Memphis firm offered $85,000, plus lots of extras. But then we learn that lawyers get paid by "billing" clients. Mitch gets $100/hour. He hopes to become a partner of the firm, and he learns that those exulted individuals bill at the rate of $500/hour! We are then told that during his first year he sits in his office, billing away at the rate of 80 hours/week. Multiplying things together we see then that he will get something on the order of $416,000 in his first year from his billings alone. Not a measly $85,000.
But things do not go swimmingly. He learns that the firm is a front for laundering money in the Cayman Islands, the evil profits of a Mafia "family" in Chicago. The beginning lawyers at the firm don't know this. Instead they do "legitimate" business as a front for the more serious illegal business of the senior partners. Only later are they initiated into this secret, after they are in too far to get out. As we all know, the penalty the Mafia sets on disloyalty is death - or worse. Despite this, Mitch gathers the evidence, gets in touch with the FBI, electronically transfers millions of the illicit funds from the Cayman Islands to his own accounts, decides he mistrusts the FBI as well and flees with his wife and brother to a yacht, cruising around the Caribbean where they all live happily ever after, eluding both the Mafia and the FBI who have hundreds of evil people on their trail, trying to kill them.
I would have enjoyed the book more if I could have made myself believe that the story was realistic. Obviously I have no idea at all about such things. But still, it seems to me that the Mafia would not go about things in this way. If they were to set about entrapping gullible law students into their firm, then surely they would prefer the dumber ones, rather than the top students. After all, as the book shows, somebody like Mitch would be a danger for them. And according to the standard Hollywood picture, the lawyers are, say, sons, or perhaps son-in-laws of the "Godfather" at the head of the Mafia "family". I imagine that the Mafia makes it clear from the beginning what prospective members are getting into. Then they take their solemn oaths, swearing before God to remain loyal to their Mafia "family".
On the other hand I can well imagine that The Firm of this novel would be a good description of the big Wall Street banks, such as Goldman-Sachs. Lawyers working for Goldman-Sachs have certainly been recruited from amongst the top students of the most elite law schools. They work endless hours, receiving huge amounts of money. Only if they advance to the highest echelons of The Firm do they become initiated into the secrets of the business. The corruption exceeds in all measure everything which the little Mafia Firm of this novel has to do. The people at the top of Goldman-Sachs are not afraid of the FBI. They own the FBI! And they own the Congress of the United States. Thus, if Mitch was a lawyer in such a real Mafia-like firm he would have no problems (apart from his conscience), and the story would be boring, not ending with an exciting chase sequence. If he were to reveal the secrets, as many people have, then they would not be taken up by the press, television, and what have you (which are all owned by these financial interests). Instead he might find himself being arrested by the FBI on some trumped up charges and so silenced, or else thrown into prison, particularly so if he were to copy sensitive documents, as in this book. Otherwise he would be ignored as a kooky conspiracy theorist, and that would be the end of that.

Have the Cayman Islands become such a den of corruption? I hope not.

Back in 1965 I visited my uncle in Grand Cayman, just after he had taken up the position of Stipendiary Magistrate for the Cayman Islands. Before this he had been the Chief Justice of Fiji and then Chief Justice of Zanzibar, the later posting ending when an armed revolutionary escorted him from his office in 1964, to be led to the beach and a British gunboat. Thus in 1965 there were few colonies left to be administered by the British Colonial Service, and rather than early retirement, he preferred taking up this more minor position on the sleepy island of Grand Cayman.
I flew down from Miami on an ancient Vickers Viscount of British West Indies Airways, passing through a turbulent thunderstorm over Cuba. For me, Grand Cayman was as a vision of paradise. I often ran the length of the deserted beach, delighting in the soft sand which consisted of tiny grains of colorful coral. One of the few buildings on the beach was Government House, and I was introduced to The Administrator and his wife (in those days, the head of government of such a small colony was not given the title of Governor). They were extremely welcoming, and they encouraged me to use the sailfish sailboat of Government House. I was told that Prince Charles had sailed on it as well. The water was pleasantly warm and crystal clear. Looking at boats floating in the water at Georgetown, it was as if they were floating on air.
But having read this book, I thought it would be interesting to have a look at Grand Cayman via Google Earth. What a change! It seems that the whole length of seven mile beach is now filled with hotels and holiday apartments. It was difficult to find Government House, which now seems to be a diminutive building, sandwiched between immense hotels. The lagoon in the middle, which in 1965 was a lonely tropical backwater where I had a day of fishing with a Hemingway sort of fellow, together with a native guide on a small, open boat, has now become like the bay behind Miami Beach. The peninsula separating the lagoon from the beach has now been "developed" into a maze of expensive building sites. I suppose there is no longer any room for the land crabs and tree frogs which were everywhere back then.
As I understand it, England was anxious to rid itself of its unnecessary colonies in those days, and so it was thought that the simplest thing would be to have the Caymans becoming part of Jamaica, which had already gained its independence. And yet the people of the Caymans did not want to become part of the chaos and corruption of Jamaica. They preferred to remain a British colony. This was the reason that the tax laws were formulated, making the Cayman Islands a tax paradise. The thinking was that the British would thus have a reason for continuing to hold on to the Cayman Islands as a colony.
And so the world changes...

Years ago I saw the French movie version of this story on television, with Alain Delon. An enjoyable film. Then more recently they showed the Hollywood version with Matt Damon. After ten minutes I turned it off since the atmosphere seemed false and Matt Damon was making nonsense of the role. But now that I have read the book, I see that the French movie, as good as it was, had only a vague resemblance to Patricia Highsmith's story.
For anyone unfamiliar with the plot, it is described in the relevant Wikipedia article. Tom Ripley gets away scot-free. Is the Ripley character an example of what a psychopath is? He kills on the spur of the moment, seeing the action as being a very rational response to the given situation. He doesn't want to kill. It just happens. And afterwards he finds the whole business to be unpleasant, even repulsive. Yet in his mind he constructs a logical framework to fit the situation; convincing explanations which are, indeed, lies, but which could be true. He would like to become his victim, Dickie Greenleaf, and so he travels about in the Italy of the 1950s as Dickie, the rich, carefree American, changing his own personality to fit this image. Then, as things seem to be unraveling, he switches back to his original personality as Tom Ripley. Is this typical of the psychopath? Playing roles, manipulating people, lacking any feeling of remorse.
When reading a book, or watching a film, we establish a feeling of empathy for the main character. Will things turn out all right? Somehow I felt horrified by what Tom was doing. A feeling of vicarious guilt. But clearly Tom Ripley was beyond guilt.

After The Talented Mr. Ripley, Patricia Highsmith wrote a number of further Ripley novels. This was the second one, the direct sequel. As we found in the first book, Tom Ripley emerges scott-free from that whole business with Dickey Greenleaf, even inheriting all his money. And so now, in the new novel, it is a few years later, some time in the swinging 1960s. We have progressed out of the Italy of the 1950s. Tom lives in a comfortable mansion outside of Paris. He has actually become married. To Héloïse Plisso, whose parents are rich and who give her a comfortable allowance to match Tom's ill-gotten means.
At the time we enter the story, Héloïse is away in Greece, having a swinging time with lots of other people of the jet-set of those days. Tom is getting into contact with some people in London. The idea is that there was a trendy painter, Derwatt, who disappeared into Greece some years ago, committing suicide there, but whose paintings have become extremely expensive. The fact that Derwatt was dead was not widely known, and so Tom had the idea of getting somebody to paint further pictures in the style of Derwatt, "forging" them, and having them sold for exorbitant sums in a London picture gallery. But now an American collector, Mr. Thomas Murchison, who has bought a Derwatt, when studying it minutely has come to the conclusion that it must be a forgery. Thus Tom travels to London to deal with the situation.
He invites Murchison to his French villa to examine a couple of Derwatts which he also has hanging about the house. It emerges that Murchison sees through Tom, realizing the truth, and so, in typical Tom Ripley style, on the spur of the moment, down in the wine cellar of his villa, Tom grabs a bottle of expensive French wine and smashes it onto Murchison's head, killing him.
And thus the story goes on. Hiding the body, making up stories to tell the police, Héloïse, and all the other people. Eventually the forger, Bernard Tufts, also dies, more or less provoked by Tom. It is not made quite clear that Tom again emerges from this adventure scott-free, but since Patricia Highsmith wrote a number of further Ripley stories, we assume it is true.
Given that Tom is a psychopath, I suppose it is reasonable to assume that he would involve himself in an adventure such as this. But surely any normal person living the good life in an opulent villa outside Paris with plenty of money to spend would not stir up trouble with such a scam in the world of art. So for me, the story didn't make so much sense, and I didn't enjoy it as much as the first book, The Talented Mr. Ripley.

I Am Livia, by Phyllis T. Smith

Having finished this one, I clicked into Google to find a review of the book to provide an appropriate link here. But I see that none of the usual newspapers (Guardian, New York Times, and so forth) have bothered to give it a review. I suppose this is understandable. The book is an historical novel, describing the life of Livia Drusilla, who married Gaius Octavius, who later became Augustus, the first Emperor of Rome, and thus Livia became Augusta. The book is as if it were written by Livia herself. We might contrast this with such recent historical novels as Wolf Hall, or How to be Both, both of which were praised to high heaven by all newspaper reviewers and nominated for the greatest literary prizes. They were written in a breathless, hysterical style. Sentence fragments, half glimpsed scenes, confusion. If Phyllis T. Smith had sought the accolades of these newspaper writers, or of the various professors of literature, then she would have done well to emulate such modern writing. Thankfully she didn't. And therefore I can imagine that this book is just what the real-life Livia might have written.
The title reminds us of the book I Claudius, by Robert Graves. Well, I enjoyed that one even more than this. The story was more dramatic owing to the dreadful situation faced by Claudius during the reign of Caligula. Both Claudius and Caligula, and also Tiberius, the second Roman Emperor, were direct descendents of Livia.
Years ago I read all the way through Gibbon (although, of course he dealt with a later period of Roman history), and also Suetonius' The Twelve Caesars. But reading an historical novel such as this gives us a more human, and so more understandable picture of those characters.
Perhaps the picture is wrong. Phyllis Smith imagines that Livia and Octavius were totally in love with one another. In one episode, she writes that after the battle of Philippi, where Livia's father, Marcus Livius Drusus Claudianus, fought on the losing side of the republicans, he committed suicide by falling on his sword (a horrible idea; as I understand it, Japanese generals who commit suicide after losing a battle are seconded by someone who immediately chops off their heads, thus quickly putting an end to the business). In the book, it is said that of all those falling on their swords, only Livia's father was given a proper military funeral by Octavius as a sign of his love for her. But I could find no confirmation of this in the Internet.
Some historians have taken a different view, imagining that Octavius took Livia in order to increase his own prestige. After all, Livia was a member of the ancient patrician gens Claudia, whereas Octavius, at least on his father's side, was a plebeian.
Be that as it may, ancient Rome remains a disgusting mess with its crucifixions and its gladiatorial "games". On the other hand I suppose the modern world might be descending to this level with the videos one can find on YouTube, displaying the cowardly, robotic assassinations of helpless people by drones in far off lands.

Some time ago I read The Strange Case of the Composer and his Judge, also by Patricia Duncker, which was fun to read, and so I thought this might be good as well. The story concerns the 18 year old Toby and his mother Isobel, who is only 34. And then a mysterious figure keeps appearing whose name is Roehm. He is large, elegant, rich, cold. He is the director of a biological laboratory devoted to breeding plants and animals for either hotter or colder climates than apply now on the earth. Thus he covers the two possible results of "climate-change", temperature-wise. Some readers may see in him a possible Savior of the Earth. More sensible readers, who realize that the earth doesn't need humanity to save itself, know that plants and animals have the propensity to adopt themselves to earth's changing climate.
But this isn't really a book about climate-change. Toby is very attached to his young mother, and he is concerned about this older man, Roehm. Is he the lover of his mother? Or is he indeed Toby's father? And why is his mother alternately attracted and repelled by Roehm? We follow the story, leading us from London to the French Alps and Switzerland and Germany. Roehm seems to mysteriously appear, and then to disappear. In the end it turns out that this is a kind of ghost story. Roehm is actually Gustave Roehm who, we learn, accompanied Jacques Balmat and Dr. Michel Paccard in the year 1786 on their first ascent of Mr. Blanc, where Roehm died during the descent. Of course if we look these things up, we find that according to main-stream history, Balmat and Paccard were alone. There was no Gustave Roehm. He is a fiction, a ghost.
We should suspend belief.
Well, Ok. I'm not necessarily against ghost stories. For example there was the film "The Sixth Sense", with Bruce Willis. He also caused a cold draft of air to announce his presence. But the puzzling, mysterious things which went on in the film were all resolved at the end when we realized that Bruce Willis was playing a ghost. Then, thinking back through the story, it all made sense.
In contrast, at the end of this story, after we realize that Roehm is a ghost, nothing is resolved. Can a ghost physically couple with a 16 year old girl to produce a child? Can it interact with normal people, buying extravagant meals in expensive restaurants, chain-smoking, running a crazy laboratory? Those are not the usual attributes of ghosts. In The Sixth Sense, Bruce Willis could only interact with the young boy who had the "sixth sense".

This one is about Danny Miller, who is 23, but who, when he was only 10 years old, murdered an old woman and then apparently "played" with the body for hours before it was discovered. A horrible thought. We are reminded of the murder of the 2 year old James Bulger by two ten year old boys, Robert Thompson and Jon Venables. We imagine that people, even young boys, who commit such crimes must face the consequences. Certainly, if a grown man were to commit such a crime then he would be thrown into prison for a very long time. There he would be subjected to the attacks of other prisoners, and perhaps the warders, all of whom would be disgusted by the depravity of the crime. But at least in the case of Thompson and Venables, their experiences were totally different from this, as we learn, for example, here. If anything, only the poor mother of James Bulger has been forced to face the consequences.
In this book by Pat Barker, the young murderer, Danny, was made to stand trial as an adult, and then he was given a life sentence. Still, he was then assigned to a special school where he soon had many privileges, as was the case with Thompson. And then he was released after 10 years or so, given a new identity. Nevertheless he resented the fact that the psychologist, Tom Seymour, who had examined him before his trial, had told the court that he was sufficiently mature to understand his guilt as a grownup would have done.
The story begins with Danny seemingly trying to drown himself and - apparently by chance - being saved by Tom. And then Tom tries to understand Danny, to "help" him. Is Danny really a victim, as he believes himself to be? Or is he still a dangerous psychopath? He is certainly a very manipulative character. A nightmare for a person like Tom, whose profession it is to deal with such people.

Sarah is a woman in England, approaching 30, and thus thinking that it is time to get married. She thinks she loves her prospective husband, but the prospective mother-in-law is making a ridiculous fuss about the wedding; hundreds of guests, orchestras, flocks of bridesmaids, best men, and what have you. Is this future life as the wife of a powerful lawyer really what she wants?
By chance, returning from a calming visit to her mother in Ireland, she stops in Wales and sees an advertisement for a derelict cottage in the deepest, darkest back woods. But she recognizes the name of the cottage as being the place where her mother was born. And so, on an impulse, and without telling her prospective husband, she buys it.
She wants to find out about her family history. For some reason, the family seems to have maintained a silence about this. Delving into things, she finds the death certificate of her grandfather, who died in his 40s, in 1948. It was murder. And so she tries to find out what the circumstances were. She imagines her grandfather to be a hero. Perhaps he had fought in the good war. How could anybody want to kill such a wonderful man? The killer must have been a monster. She finds out that there was a prisoner of war camp in the neighborhood in those days. According to the police files, the killer was one of the German prisoners who had been assigned to work on the neighboring farm. How horrible it must have been to have a Nazi monster lurking about the place! Thank God all those Germans have been put in their place. Deep down, they are all cold blooded killers. Her blood boils at the thought that her grandfather was killed in the prime of his life by one of those Germans.
The story develops with alternating chapters, describing Sarah's searches for her lost grandfather, and then alternately describing what life was really like for her grandmother, Gwen, and the grandfather, John Owen, on the miserable little farm. Only very slowly does Sarah approach the truth. Her typical, preconceived English prejudices do not apply. John Owen was the monster. A wife beater, raper of his daughter, a monster. Who was Sarah's real grandmother? Who really killed the "grandfather"? Who killed the poor German prisoner, Peter Faber?
Sarah has put all her money into having the cottage renovated, made into a holiday cottage in Wales to perhaps be rented out when she is not staying there. But when she finally learns the full truth of the matter, just as the house is finished, it is so horrible that she can hardly bring herself to stay in it. Perhaps she can sell it to some unsuspecting people, some time in the future.
At least something positive has emerged from all this. She now realizes the gentler truth that she doesn't really love her boyfriend enough to marry him.

This is not a novel. Rather it is an account of the author's experience of prostrating around Mt. Kailash in Tibet. The idea of prostrating is illustrated, for example, in this video, where three Tibetan women are prostrating along a road. It certainly seems to be a strenuous and unnatural method of progressing from A to B, more so than, say, walking backwards - although undoubtedly less strenuous than walking on your hands, as here. But in Tibet, prostrating is not thought of as being a sporting exercise. Instead it is a meditation. A way of approaching the inner self, the deeper truths of life, existence.
Mt. Kailash is one of the three holy mountains of Tibet. It is not to be climbed upon. Instead it is considered to be an act of pilgrimage to walk around it, which is called the Mt. Kailash Kora. The length of the route is 53 kilometers and the highest point is the Dirmla-la Pass, at 5,630 meters. Even walking the kora is strenuous enough. Tibetan pilgrims are apparently called upon to complete 13 circuits in order to achieve some level of spiritual advancement. But prostrating the whole circuit is thought to be even more special. It is called doing the kora with prayer. On the other hand, Kailash is also a popular destination for trekkers, and so lots of Europeans and Americans hike around the circuit, admiring the landscape and the strange aspect of Mt. Kailash itself.
As the title suggests, this book is a very personal and emotional account of the experiences of the author. She tells us much about her life and her search for love in a mystical, religious sense. She often tells us about the teachings of Marcus, with whom she takes lessons in his class back in New Jersey. At the end of the book she provides a link to Marcus' website. But then, as she progresses around Mt. Kailash, many people tell her that she herself is a holy one. She is a reincarnation of Tara, the Buddhist deity. And her guides almost began to worship her. Such ideas cause her much confusion and doubt. Why do they go on like this? What is the true meaning of her kora? People tell her that she is the first western person to have prostrated all the way around Mt. Kailash. But after all, she had a more comfortable time than the Tibetan monks who do the circuit. She was accompanied by her guides who moved camp progressively along the path, setting up the tents, cooking for her, bringing lunch to the point she has arrived at each day.
With all of the self-examination and openness with which she confronts the reader, I decided to look up her own website to see what was there. One thing that struck me was that she always attaches her academic title, Ph.D., to her name. Even the title of the website is "traceyalyssonphd.com". And the author of the book is "Tracey Alysson, Ph.D".
Well, OK. I admit that when I first got my Ph.D., I also thought it was a good thing to have. And so, getting a passport to Germany to engage in post-Ph.D. endeavors, I had them put the title "Dr." before my name. Such hubris was brought to an abrupt end when I learned that the Ph.D. is not the highest academic title in Germany. Many people have Ph.D.s (or "Promotions" as they are called here). Above that is the Habilitation degree, which is essentially the qualification to teach at university level. At one stage, on a further impulse of hubris when renewing my passport, I asked to have the title "Prof." attached (leaving out the "Ph.D." and "Habil." parts). But during more recent renewals I've felt much more comfortable just dropping all of this. As far as the border guards in Nepal, or whatever, are concerned, I'm just a nobody like everybody else.
There may be a more practical reason for Tracey Alysson, Ph.D. to claim the title. It is namely the case that all medical practitioners are thought of as being "Doctors", despite the fact that many of them do not have the academic qualification to justify such a title. Therefore it may be that Tracey Alysson attaches the Ph.D. in order to reassure her patients that they are in competent hands.
Looking at her entry in Psychology Today, I see that she treats people with all sorts of problems, or "issues". For example, listed on the site are: Gay or Lesbian issues, Grief, Divorce, Veterans, Chronic Pain, and so on and so forth. I can well imagine that a life of dealing with all this would drive a person crazy. Imagine returning from the peaceful, beautiful people of Tibet to be confronted with this, day in, day out, hour for hour. And then she tells us - although very obliquely - that her marriage of 20 years has failed, and that her husband abused her in some way.
But I learned some interesting things from the book. For example, when preparing herself for the trip, she tells us that she practices prostrations at home. She counts them, her unit being one "mala", which she tells us is 108 - the number of times Buddhists repeat their mantras. Thinking about it, I recalled that I had memorized the multiplication table in primary school, and there we have the equation 9x12=108. But Buddhists must think of this more in terms of 4x27=108. That is, two to the second power times three to the third power. A very nice combination, owing to the fact that both 2 and 3 are prime, but if we progress onwards to 4 then we no longer have a prime. I find this to be much superior to the number of beads in rosaries, which seem to be just multiples of 10.

Gurkha, by Kailash Limbu

The subtitle is: "Better to Die than live a Coward: My Life with the Gurkhas".
The year 2015 marks the 200th anniversary of the formation of the Gurkhas as an elite unit of the British Army. The story is that when the English attempted to conquer Nepal 200 years ago, they met with such resistance that the common soldiers fled. Yet their commanding officer, Frederick Young, stood his ground, to be captured by the Nepalese. Impressed with this display of courage, the elite troops of Nepal offered to fight under such an officer. The country of Nepal maintains its independence, having never been conquered. Yet the English have continued this tradition of Nepalese soldiers forming a Gurkha division within the British Army.
This is apparently the first book written by a serving Gurkha, and it was written to commemorate this 200th anniversary. It is not a history. Instead it is a very personal account of the experiences of Colour Sargent Kailash Limbu during the siege of Now Said in Afghanistan in July 2006. I was amused to see that his name corresponds with the name of the holy mountain in Tibet which Tracey Alysson, Ph.D. made so much of in the previous book.
He tells us about the spirit of his men. Fewer than one in a thousand of the young men in Nepal who apply to become Gurkhas are accepted. They surely form one of the most powerful and effective fighting units in the world. This is another aspect of the spirituality of the Himalayas. A wonderful camaraderie. A concentration of life into this aspect of existence, represented by the subtitle of the book. It reminded me of what Krishna has to say in the Bhagavad Gita.
In Now Said a small group of Gurkhas, perhaps 20 or so, had to defend a walled compound of 200 by 100 meters, in the middle of the town. They occupied "sangars" on the walls, almost as in a medieval siege, yet with automatic rifles, machine guns, grenades, and so forth, pinned down by snipers and machine guns in 50°C, windless heat, wearing full body armor. During critical phases they were supported by helicopters and A-10 close air support aircraft. The discipline and spirit of the Gurkhas during this month-long intensive siege by the Taliban made for an inspiring read. In the end they held out, losing only one man wounded (who recovered), despite extremely intense fighting.
I enjoyed reading the military jargon in the book. Coming under fire from the enemy is a "contact". During the few lulls in the fighting, Kailash Limbu describes his conversations with his best friend, Gaaz. He tells him, and thus the reader, about his boyhood in the eastern mountains of Nepal, his wish to join the Gurkhas, and his introduction to the troops. And they talk about the superiority of their own traditions and culture when compared with Afghanistan.
But still, what was the point of the invasion of Afghanistan? It is clear that the people of Now Said wanted to rid themselves of this occupation of their town by the British forces. Their helpless, yet tenuous resistance will eventually free their country from its foreign invaders as has always happened throughout history. Although the action in Now Said provided the Gurkhas with a good opportunity to display their fighting qualities, surely it was a sad, extremely misplaced story with which to write a book to mark their 200th anniversary. It served only to illustrate the fact that a corrupt, degenerate English government, led by Tony Blair, was able to misuse the Gurkhas in order to increase the level of chaos and evil in the world.
What a mess "we", led by the U.S.A., have made of Libya, Syria, Iraq, and all the rest. Perhaps millions have been killed. And huge numbers have fled the horror, seeking refuge in a Europe which was not primarily responsible for the mess. What was the point of all this? Who benefits?
Is there a place for fighting spirit in the modern world, or will people be happy to live as cowards? Perhaps the role of the Gurkhas will be taken over by robots, mindless drones, remotely controlled by flabby operators in comfortable rooms who have nothing better to do than to complain about some sort of "mental strain" which comes with the job. But how would it be if the tables were turned, and those drones were not just killing Islamists in remote, desert places? Imagine some future world where a superior power were to have drones continually flying above Wall Street or the City of London, and the bankers and hedge fund managers were to be randomly taken out by rocket propelled grenades and heavy machine gun fire, with normal people like us suffering "collateral damage". The idea seems absurd, but the reality is that people really are experiencing the analogue of this in parts of Afghanistan and the western tribal lands of Pakistan. At least they are not cowards.

This is another book about Mt. Kailash. (For some reason, in this book it is called Mt. Kailas, without the "h".) In contrast to Tracey Alysson, Ph.D., who performed the circuit, or "kora", using the technique of prostration, Colin Thubron did a normal trekking tour. You can book exactly the same tour through various travel agencies, which can be found by googling the words "Simikot, Kailash, Trekking".
Simikot is a town in western Nepal, not far from the border with Tibet. It has a small airport, and so you fly in there from Kathmandu. It takes about a week to walk along the trail to Hilsa, on the border with Tibet. For the author, at least, the Chinese border guards were an unpleasant experience. After crossing the border, you get into Chinese Landrovers and are driven past Lake Manasarovar to Darchan, the beginning of the kora circuit. Then, after walking around the mountain, you are perhaps driven from Darchan over to Lhasa, then by some route back to Kathmandu. Colin Thubron did not do this trek together with a group. Instead he was alone with his two Nepalese guides, mainly sleeping in a tent.
I enjoyed the book, although it did begin to get a bit tedious towards the end as he was circling the mountain. The author has a very flowery style, somewhat like that of Patrick Leigh Fermor. In fact he goes on at length about the Himalayan flowers and shrubs he encounters along the way, lingering on their obscure names. The color red is never simply red. Instead it is vermillion. Long passages describe Tibetan religion and philosophy. Again, many obscure gods, religious terms, festivals, and what have you. So many obscure words. Thankfully, the Kindle allows easy access to a dictionary. But as with Fermor, often the flowery words are carelessly applied. One example which stuck in my mind involved a cave Thubron walked in to on the northern part of Mt. Kailash. It was a kind of monastery, filled with lamas, pilgrims, Buddhist paraphernalia. And he remarks on the paintings on the walls, calling them frescos. But surely they were just painted directly on the stone.
On the other hand, in a way the book was more honest than the book of Tracey Alysson, Ph.D. The path around Mt. Kailash is filled with rubbish, the discarded remains of the pilgrim's adventures. But for the people of Tibet, apparently even this rubbish is considered to be holy, at least if it is deposited near to the holy mountain.
Thubron keeps mentioning the Bon, or Bön, religion. Perversely, Bon pilgrims circle Mt. Kailash in the false, counterclockwise direction. This is similar to the Muslims who circle their Kaaba counterclockwise. When doing so, the object one is circling remains on the left-hand side. And yet the human brain is asymmetrical, usually favoring the right-hand side. We feel more in harmony with things when they are to the right of us. On our trip to Nepal we enjoyed the feeling of circling the script-covered rocks, the stupas, and turning the prayer wheels, all in a clockwise direction. And when driving I feel much more relaxed, in harmony with things, in England or Australia - and indeed, in Nepal, although there I was only a passenger - where people still drive on the left-hand side of the road.

This is a love story where the lovers are Therese, who is just 20 years old, and Carol, 10 years older and a married woman. So it is a lesbian story. Something which was considered to be shocking back in 1952 when it was first published. To be on the safe side, Patricia Highsmith published it under the pseudonym Claire Morgan.
Gore Vidal published his homosexual novel, The City and the Pillar, in 1948, but what a difference! There the two characters are Jim and Bob, although Bob is not really "gay". In the original 1948 version of the book, Jim tries grabbing Bob, and after a struggle, he murders him. But in a revision of the story in 1965 - which I read - Vidal changes things so that Jim, who is the stronger of the two, homosexually rapes Bob. Unlike heterosexual rape, where we hope that the horrible perpetrator will be locked away for many years so that he is no longer a danger to society, in Vidal's story, and perhaps in real life, the crime brings few consequences. Thus I find it much more pleasant to read a book about homosexuality between women. Of course writing this is very unfair. Most men, of whatever persuasion, are not rapists! Still, the discrepancy between the way society judges the one and the other crime remains.
Anyway, this really is a love story, in contrast to Gore Vidal's book. Therese and Carol drive off on a tour across the USA. I read somewhere that the book inspired Nabokov's Lolita. But really, Therese is much too old for any such thoughts.
The problem is that Carol has a daughter whom she loves, and her husband, in the process of the divorce, uses the daughter as a bargaining chip, setting the condition that if she ever sees Therese again then she will never see her daughter. How unfair. At the end, it seems that Therese and Carol will get together despite everything, moving into an apartment in Manhattan. Surely the daughter will come and visit her mother whenever she wants. I can't imagine the ex-husband constantly locking his daughter away.
The only thing that puzzled me was the title of the book. Is it the idea that salt is supposed to be bitter, and the price of the bitterness of being separated from her daughter was the love for Therese? But I like putting lots of salt on things. Salt is essential for life.

Mitch is in his late 30s, living in Southern California. Mitch has problems with his father, Jim, in Montana, and maybe they are the reason that his marriage is not doing well. But just recently his father has called a number of times, then abruptly hung up, saying nothing in particular. There seems to be some sort of secret which Mitch doesn't understand and which might be the source of his inner unrest. And so his wife insists that he travel to his father in Montana in order to resolve these things.
The book proceeds with alternate chapters, with his trip "now", that is in the year 2007, and then describing things in the summer of 1979, when Mitch was just 11 years old. The father, particularly in 1979, is a gruff, uncomfortable, often violent man. It took a while for the book to get going properly, but in the end we learn lots of surprising things about Jim. Things he would prefer to remain secret. A fascinating, satisfying story.

It starts off on a cold, icy winter morning with Grace running away from something, jumping in her car, being followed. She swerves to avoid a deer, slides off the road and crashes into a tree. Then she wakes up in hospital, remembering nothing. Not only nothing about the accident, but nothing about her her life up to now. Who is she?
She learns that she had a boyfriend, Mike, who was murdered just at the time she had her accident. A strange woman comes, claiming to be her sister, and takes her home to recover, to a house she doesn't recognize. Did she murder Mike? We follow two policemen in their investigations. Is the younger one falling in love with Grace?
This was a fascinating murder mystery which reminded me of some of the Scandinavian programs which have been on TV recently. The drug scopolamine plays a role in the whole business. It is sometimes called "The Devil's Breath". So I stopped reading and watched a video about it. Dreadful!
This is not a good book to read if you have anything special to do the next day. I stayed up till 3 in the morning last night to finish it and see what happened. There are many twists of the plot, but I thought the final one wasn't really necessary, giving a less than happy ending.

The Saturday referred to is the 15th of February, 2003, just before the invasion of Iraq, when hundreds of thousands of people marched through the streets of London, New York, and many other places, hoping to stop the madness. But of course it didn't work, and here we are, twelve years and hundreds of thousands, if not millions of deaths later, being inundated by millions of refugees, fleeing the consequences.
I remember watching the news back then on that Saturday, thinking that all those neo-con dreams of war were just a bluff. How could they ignore the fact that almost everybody could see what madness it would be?
The story in this book is not just concerned with the marches in London. We follow the protagonist, Henry Perowne, through the day. Henry is a wealthy, comfortable brain surgeon, living in an extremely spacious house in one of the most exclusive parts of London. He is not marching. For him, all those masses of people are merely an irritation. Some time ago he has operated on a professor from Iraq who has told him about the conditions of life under Saddam. The whole country is one big concentration camp. Fear, torture is everywhere. The secret police are killing people at a prodigious rate. His colleague, the American anesthetist, Jay, enthusiastically recommends bombing everything to smithereens. But Henry can see both sides of the question.
Ian McEwan describes in great detail the streets of London which come up in the story. I was able to follow things using GoogleEarth. Henry's house seems to be on the south side of Fitzroy Square. We are told that the living area is seven thousand square feet, distributed over a number of stories. Henry's wife is a successful, well-to-do lawyer, and he is a highly placed consultant in the University College Hospital, a few hundred meters from his house, along Grafton Way. It is not said how much money he gets from the English National Health Service. But he seems to swim in it.
Henry has two children: Theo, a musician who plays bass guitar with all the greats of jazz, and Daisy, who is an up and coming poet, winning famous prizes, publishing her books of poetry. And then there is Henry's father-in-law, who lives in a magnificent castle in the South of France. He is a poet with an absurd name: John Grammaticus. One of the greatest poets of all time. It is not said that this Grammaticus gets all his money from poetry. He must have inherited it.
What a family! I had thought the children of the rich, knowing that they need do nothing, usually sink into a comfortable indulgence of alcohol and other drugs. But perhaps the author knows better.
Ian McEwan produces bestsellers. I've already bought four or five of his books. He must be able to obtain a better deal from his publishers than more obscure authors, and so I imagine that his yearly income must be in the millions, but I would be surprised if it were more than just a couple of million. Thus I doubt if he would be able to afford a house in London on the scale of Henry Perowne. All those Greek millionaires have inflated London house prices into an extraordinary bubble.
Although it is only a short walk away, Henry prefers to drive his Mercedes S500 over to Gower Street where he is to have an early squash game with Jay. But after crossing the Tottenham Court Road into University Street, his Mercedes crashes into the BMW of Baxter, a violent hoodlum who is showing the first signs of Huntington's disease. And so things develop. I'm not sure if Baxter is supposed to represent Saddam, or if Henry is supposed to represent the dithering Tony Blair. Still, I enjoyed the story.
Ian McEwan smothers us with medical lingo, describing the work of a brain surgeon in a modern hospital. And so I was constantly looking up the meanings of these obscure words in the internet. In an Afterword we are told that the author spent two years in an operating theater, watching the operations of a brain surgeon of his acquaintance. This, and his observations on the superiority of modern science when compared with medieval religion, led to a feeling of empathy.

This book won the Booker Prize in 2011. I've linked here to a Guardian review of the book, showing what nonsense it is. What has ever happened to the Booker Prize? It seems to have become a joke.
Still, I did read through this book of Ian McEwan, and I even enjoyed reading it since everything he writes is very smooth, easy to read. I suppose he meant it to be some sort of a satire on the life he sees in London. But there is nothing to add to what the Guardian reviewer has written.

A wonderful book. The lowlands are near Calcutta - or Kolkata, as it is now supposed to be spelled. We are introduced to two young brothers in the 1950s. The family is not rich, but also not poor. The brothers do well at school, finishing university. The older brother, Subhash, receives a scholarship to do postgraduate studies in the USA, in Rhode Island, escaping the poverty and cruelty of India. The younger brother, Udayan, remains in India, becoming a communist, a dreamer who imagines a better future for his country.
Udayan marries Gauri, also a student. They marry on the basis of love, and against the wishes of both their parents. Udayan becomes caught up in the whole business of political terror, killing policemen, bankers, politicians. Eventually he is found out, captured and shot to death. And Gauri is pregnant.
Udayan takes time off from his studies in Rhode Island, traveling back to Calcutta to his family. He finds that Gauri is consigned to a dark room, in disgrace. The parents are unapproachable. And so, out of the goodness of his heart, he offers to marry her, taking her with him back to America. She doesn't love him. And for the parents, this is a further tragedy. A loss of their other son.
In Rhode Island, Gauri is at first totally withdrawn, and she gives birth to the daughter, Bela. For Bela, Udayan is her father and she loves him far more than her mother who distances herself more and more from the family. Gauri begins sitting in on lectures at the university, gradually becoming a successful student of philosophy. Time goes on. Bela is now 12 and Subhash has established himself in his profession as a marine biologist. When they are away for a short holiday in India to visit the family, leaving Gauri at home, she takes the opportunity to escape and become a professor of philosophy in a college in California. But Subhash and Bela are very close. There is no contact with the hated Gauri, and for her part, Gauri develops an overwhelming feeling of guilt.
And so we follow these people through their lives, becoming older, confused, unresolved. We think, perhaps unfairly, of Gauri as an unattractive character. She continues to idolize, almost worship the memory of the dead Udayan. Yet we learn that Udayan, despite his youth, was a selfish, arrogant man. Also the old, embittered parents of the brothers, and particularly the mother, worship the memory of Udayan, while the caring, devoted Subhash was nothing. Rejected. What a situation!
In the end Gauri returns to the India which had rejected her, and Subhash, as an older man finds fulfillment in the love of an American woman, a retired teacher who had taught Bela years ago.
...
This book was the best thing I've read in quite some time.

The author is famous for his spy novels, many of which have been made into movies. This one was too. Le Carré is now an old man, and with the success which he has had, perhaps many would say that he is beyond criticism. Nevertheless, I found the book to be too long and the story to be implausible.
It mainly takes place in the British Embassy in Kenya. Le Carré himself was a spy, sometime in his earlier life, so he must know what things are like in these embassies despite the fact that he tells us at the end that he is not familiar with the British Embassy in Nairobi. Still, it is difficult for me to imagine that the people there deal with each other in such a primitive, unpleasant way, as is depicted in the dialogue of the book.
According to the plot, a large pharmaceutical firm is developing a drug to deal with tuberculosis. Having already tested it on guinea pigs, chimpanzees, and whatever else they do, it is now ready to be tested on people. But rather than using people in England or the United States, where the possibilities for legal problems are great, the drug is being tested on poor people in Africa. And it is found that many people are dying from it. The drug is not successful. However, instead of sensibly withdrawing it as any company in the real world would do, the testing continues, trying out different doses, or whatever. But what is the point? After all, if the drug is flawed, why test it further? It will never be approved to be sold in the US or Europe, where all the money is. To the contrary, the pharmaceutical firm would only be exposing itself to massive litigation. Thus the plot of the book made no sense, as far as I could see.
The plot would have made more sense if it was simply concerned with the immorality of subjecting the people of Africa to untested drugs. Maybe it is a scandal that such people are not sufficiently compensated, or that they are not even made aware of what they are being given. But that was not the story of the book.
I agree that much of the drug industry is corrupt. Particularly for old people, afraid of the inevitable - death - large amounts of expensive drugs are consumed, often making the patients sick and killing them off more quickly than would otherwise be the case. This is a huge market, with huge profits. Better to eat good food, enjoy life and live more in harmony with the world, without drugs, or at least with the absolute minimum.
But we shouldn't lose track of the fact that there really are some drugs which are worthwhile. For example it is said that many antibiotics are now becoming less and less effective since the disease-bringing bacteria are becoming immune to them. Thus it would be a good thing if new antibiotics were to be developed. After all, without such drugs most surgery as we know it would be impractical.
I can understand the fact that there are abuses of the testing procedures for drugs in Africa. On the other hand, as we have seen with the AIDS phenomenon, people who believe themselves to be fatally ill are sometimes happy to try new drugs, on the basis of hope rather than reality, even if they are killed in the process.

The story here is very similar to The Lowland, which I just read a week or two ago. But gentler. Nobody gets horribly murdered. There is no dwelling on the squalor of India. We concentrate on a boy who is born in Boston to two people of Indian descent. The father is - as always in Lahiri's stories - a Ph.D. student in one or another New England university. He travels to Calcutta to an arranged marriage and brings his new wife back with him to Boston, where the son, Gogol, is born.
The name Gogol was given to the boy on the spur of the moment, since the American hospital refused to allow the baby to leave without a birth certificate. But the parents had been expecting to receive a letter from a grandmother back in India, containing the formal, proper name. Unfortunately the letter was lost, and the grandmother had a stroke, rendering further communication impossible.
Gogol was named after the Russian author Nikolai Gogol, the favorite author of the father. I had never read anything by Gogol, and so after finishing this book I did read his short story, The Overcoat, which is often mentioned in the book. It is a depressing story, dealing with a simple, bitterly poor man. A change from the usual 19th century Russian literature, where the main characters are all members of the degenerate aristocracy.
But in this book, the young Gogol grows to hate his name. His parents have thought of a better, formal name for him, namely Nikhil. And so, before setting off for his university career at Yale, Gogol has his name changed by deed poll to Nikhil.
We follow him in his career and in his search for love; for a partner in life. He was together with Maxine for a while. I thought she must have been very nice, and her parents were most open and relaxed. They were so different from all those hundreds of Indian Ph.D.s and their families which were continually having get-togethers at Gogol's family's house. But then Gogol's father died suddenly, and in a fit of depression he dropped Maxine.
Then his mother suggested that he get in touch with the daughter of some friend of the family. Also an Indian professor of something or other in an American university. The daughter is studying something, spending years in Paris. Gogol falls in love and marries her in an expensive, extravagant Indian wedding (kilograms of gold jewelry; renting uncounted suites in a luxury hotel for days at a time for all the guests, and so forth). But this also wasn't the solution. They get a divorce.
At the end Gogol is 30 something, again alone, perhaps about to set off on a more sensible life. The book was beautifully written. It is a story to live in and I was sorry when it came to an end.

The story here is concerned with the Berlin Spy Tunnel of 1955. There was a documentary on TV just a couple of weeks ago about the tunnel, and thus when reading this book I could see that Ian McEwan made use of many of the details of the whole business. Fiction comes in to it with Leonard Marnham, an Englishman who is assigned to the American, CIA, project as an expert on telephones and recording equipment. He falls in love with a woman in those post-war Berlin days; her degenerate ex-husband attacks them, and they kill him. The problem is then how to dispose of the messy body, which they cut up into convenient pieces to be carried away in two luggage trunks. So all of this made for an amusing, if somewhat gruesome story.
A sub-plot involved McEwan's apparent - although usually grossly misplaced - fascination with mathematical-technical matters. We see this in many of his books. Here it involved the idea that the Russian wires which were being tapped contained messages which were coded using some sort of secret code. Of course 1955 was well before the discovery of public-key encryption based on the difficulty of factoring large numbers. Therefore the wire-tappers were faced with the problem of puzzling out possible systems of Russian encryption. Undoubtedly a frustrating, time-consuming business. But, according to the plot of the book, the Americans, in their eager feelings of "we can do it!", had developed a technique for reading an "echo" of the original, unencrypted message, vibrating along the wires, but quickly attenuating, so that after 20 miles of travel, the echo was no longer detectable. What nonsense!
Perhaps one could speculate on such an idea with respect to people using laptop computers these days, typing away in clear text and expecting a transmission using the https internet protocol to scramble things sufficiently. Maybe some of the wires from the keyboard to the motherboard of the computer are interfering with the wires leading out to the modem, giving an echo. Back in the year 1955, that would certainly not apply. Somebody with a pen and paper would manually write down the encrypted text before it ever came near an electrical machine.
At the end of the book, the hero, Leonard, revisits Berlin, finding everything so changed as to be unrecognizable. It is the year 1989; communism is collapsing. We think how wonderful it is that all that cold war stuff no longer applies. In the 1950s, and into the 1960s, some highly placed people in the American military were actively pursuing the idea of a first strike against Russia with massive numbers of atomic bombs in order to wipe them out in a great, euphoric catharsis. Thankfully that is far in the past.
Many people think that the most dangerous moment of the cold war was the Cuban missile crisis of 1962. But the situation in the late summer of 1983 was much more critical. The geriatric Ronald Regan had surrounded himself with a collection of strange characters, war lovers who had no experience of war. They were intent on provoking the Russians as much as possible at a time of weak Russian leadership. This led to the false nuclear alarm which nearly blew us all to smithereens. And then, not knowing what they were doing, these advisers of Regan organized the Able Archer military exercise. The Russians thought it was for real. Their planes were on the runways of East Germany with jet engines warming up, loaded with fully armed atomic bombs, just waiting for the order from Moscow to take off. Only at the last minute did the people around Regan realize what they were doing.
These same people, who have themselves now reached the bumbling, geriatric state of life, are again hell-bent on provoking Russia. Meddling in the Ukraine, Syria, and all sorts of other places.

This is a book of short stories. They are all very good and well worth reading. Highly to be recommended! All of them deal with Indian people who exist somewhere between Calcutta and Boston, and lots of them - that is to say the men - seem to be employed at MIT. The world is overflowing with successful Indian scientists. Their wives are not scientists. Instead they are the products of arranged marriages, keeping house, constantly cooking Indian food.
It would be nice if the author would broaden her horizons somewhat, to describe more fully her thoughts about other people who are not necessarily from Calcutta or Boston.

There are two books here, written as a linked - but rather far-fetched - novel, whose real purpose is to deal with the events which occurred in the USA on the 11th of September, 2001. The author is an airline flight attendant of many years standing, and so she has a number of interesting thoughts, particularly concerning the supposed mobile telephone calls from the affected airplanes.
That which I suppose is the "official story" of the whole business is related in a nutshell in this YouTube video. Thinking about these things, using the internet to satisfy a basic sense of curiosity, one soon learns about the dancing Israelis and the ominous white moving van. A video summary can be found here. If true, and after all, there it is, I find the whole thing to be almost unbelievable. What audacity, what chutzpah (to use the Yiddish word, derived from the ancient Hebrew)! Imagine what might have gone wrong. What if the sequence of detonations in the Twin Towers had not been timed precisely correctly, or if some of the charges in the demolition had failed to ignite, leaving even more obvious evidence than was left anyway? And the demolition of building number 7 was executed absolutely perfectly. What if a few of the charges in the sequence had failed? One can only admire the daring of the people behind it.
On the other hand, it seems to me that the problem of getting the planes to fly into the buildings was not such a great difficulty. After all, there were military exercises taking place at the same time, confusing things for the air traffic controllers. And as Rebekah Roth shows, the most likely scenario is that the airplanes were taken over by remote control, with no actual hijackers aboard.
But these thoughts are obscured in the book by an extremely silly, romantic story. The idea is that it is the year 2015 and the world has diverged from what we know to be reality. A previous President of the USA has been impeached on the basis of all of his corruption, together with the Vice President and various other such figures. Rather than simply electing somebody else, as would be the most sensible thing to do, it seems that the USA has a complicated list, ordering the succession to the presidency, analogous to, say, the rules governing the succession in the British monarchy. And thus somebody named Joel Sherman is appointed President. We are told that he is a member of the Tea Party movement.
Observing things from here, way away from the USA, we are told that the Tea Party people are all crazy. Well, my mind is open on this, just as it is open for various explanations of the whole "9/11" thing. As far as I can gather, this Tea Party movement is not concerned with drinking tea. Instead it is concerned with the idea that taxes should be lowered and government - particularly the federal government of the USA - should be made smaller and less intrusive. But what amuses me is the lack of historical knowledge of these people. They name themselves after the Boston Tea Party, which took place on December 16, 1773. Yet the people behind it, John Hancock, and so on, were, in fact, smugglers. Tea imported from England was, at first, expensive, since it was taxed. Therefore there was a lucrative market for cheaper, inferior Dutch tea smuggled into the colonies. John Hancock was one of the richest men in the American colonies, based on tea smuggling. The English then lowered the tax on tea, rendering smuggling unprofitable. Thus those people dumped the English tea into Boston harbor. It was a protest against lower taxes!
This sloppy, naïve approach is reflected in the narration of the book. Our Tea Party President Joel falls in love with Vera Hanson, a flight attendant of many years standing who, almost single handedly, solves the "puzzle" of 9/11, thus becoming endangered by the gangs of killers sent by "The Octopus" - that band of evil-doers behind everything - to kill her. And then, in a style almost reminiscent of a James Bond movie, she saves the world, and her Joel goes on nationwide TV and tells The Truth. Thus at the end of the second book, we presume that everybody lives happily ever after in peace and harmony.

Do these Tea Party people, of whom presumably Rebekah Roth is a member, really believe that this is the way the world works? They themselves demonstrate, by calling themselves the "Tea Party", that they are not really interested in truth. The reality is that few people want to think about truth. Better to let things go on comfortably with as little change as possible. The fear of the unknown, that which is not, is to be avoided at all cost.
In the last 15 years we have gradually been conditioned to accept the idea that Islam is evil and Muslims are potential terrorists. Many hundreds of thousands, if not millions, of people in Iraq, Afghanistan, Syria, Libya, Yemen, and other such countries have been violently killed as a result of this idea. Many millions have been made homeless, fleeing the violence and chaos which has been caused by the USA. Who wants to think about this truth? What president of the USA could stand up to the sea of mindless "patriots" who think only of "supporting the troops", from afar, with tear-filled eyes?

The author is an academic philosopher, and he is politically conservative. Almost everybody I know professes to detest conservative people, but despite this I often feel that I am in agreement with various points of conservatism. (Of course I also detest the "Chicken Hawks" of the neoconservative movement. They are the opposite of what I would define to be conservatism, namely the preservation of the better qualities of society.)
And as far as philosophy is concerned, I can't understand why it still exists as a serious academic pursuit. After all, the traditional questions such as: What is life?; What is the basis of logic?; What are the properties of the physical world?; Why do we exist?; What is art?, and so on, are either questions which are more seriously dealt with by mathematicians, physicists, biologists,... or else they are questions which by definition can have no answer other than meaningless verbiage.
If the nature of human relations, morality, of good and evil are also to be considered part of the field of academic philosophy then it seems to me that these things are more properly the subject of the novelist. And so I think it is a good thing that Roger Scruton has written this novel. What does he, as a conservative, think about the way society in England is developing?
We are seeing a huge flow of displaced people making their way across Europe from the Middle East and Africa, most of them hoping to reach Germany. What do they expect to find here? Many of them are escaping from the violent chaos which has been caused by the USA. They bring with them their own traditions which are often opposed to the traditions of Europe. It is not difficult to find dreadful videos on the Internet showing large groups of young men belonging to this vast flow of people, shouting that they are more fertile than the people of Europe. They will out-breed us. They will impregnate European women to produce Muslim children. Allah is great.
For a conservative thinker, such thoughts are alarming. I suppose one could say that these Islamic young men have simply been carried away in a spirit of euphoria, part of the violent emotions of such a long, strenuous trek. The reality is that if such people stay here then they will end up at the bottom of society, doing menial, degrading tasks, living in areas which will gradually degenerate into slums, festering sources of violence. Only the few who are prepared to accept European values will succeed. But indeed there are very many examples of the brightest, best young people among these refugees.
The story of this book is of a family of refugees from Afghanistan, living in a high-rise block which has become a dangerous slum in some industrial city in the north of England. We are reminded of the situation in some areas of Paris, where there are many such buildings and where things seem to be getting out of control. The family has two sons and a daughter. The daughter is considered to be pure, a vision of everything that is perfect. But women - or even young girls - who do not belong to the clan, and particularly white English girls, are impure, dirt. They are free to be beaten and raped. According to the system of morality of the family, if a man has raped, humiliated, such an outside woman, then that woman is his to do with as he pleases. Others are not free to have the woman. The brothers, in cooperation with the pure, holy sister, engage in a business of kidnapping poor, white English girls and shipping them to Russia in order to be sold there as prostitutes. The police and the social workers in the city are afraid to investigate these things since they would then be accused of racism - unfairly dealing with these Afghan refugees with their separate culture and religion which must be respected. Of course there is very much more to the book than this. The love of an abused girl for her teacher. The catastrophe, and yet the redemption which this leads to. A dreadful story. Difficult to imagine that it has anything to do with reality.
----------------------
Just in the middle of writing this I thought it would be enjoyable to watch the friendly football game between Germany and France in Paris, leading up to the European Cup tournament in France next summer, which was shown on TV. During the first half, two loud explosions could be heard, and it was thought that they were just large firecrackers, set off by some of the chaotic fans. But now it has emerged that the explosions were bombs, killing many people. And in other areas of Paris there were shootings. It is now after midnight and I am watching the coverage coming up on the internet. It is thought that there was a large theater in Paris where a pop concert was taking place which has been taken over by these people. And it is said that they are systematically murdering people in the theater.
----------------------
I'm sure that most of the refugees flowing into Germany are well-meaning people, hoping to escape the consequences of US aggression and religious fanaticism. But where is it all leading, how is this going to end?

Before reading this book I had gotten started on another book, by William Morris, namely News from Nowhere, a Utopian novel published in 1890. I thought that it might be interesting since the Folio Society sent me a prospect, advertising a very finely made facsimile edition of the original work for £100. Rather than spending so much money on a large book which would just add more weight to all the bookshelves here, I downloaded it for free from Project Gutenberg and started reading it on my Kindle. The story is that a man in Victorian London observes all the ugliness of his surroundings on a drab winter night and then goes to bed and to sleep. He wakes up to find that it is now summer, and he has been transported into the future, some way beyond the year 2000 in London. All the ugliness has disappeared. People are wonderfully happy. They give him lots of things. Money is a quaint, forgotten concept. Everybody does things for the good of everybody else. People occupy themselves with fine workmanship, arts and crafts. The old, ugly buildings, iron bridges, and what have you, have been done away with to be replaced with the finest, most beautiful architecture. Clothes, and everything else, are beautifully handmade, and people take pride in what they do, rejoicing when they give the products of their labors as gifts to others. The world has become a communist paradise.
Such were the dreams of people back then in the 19th century. They led to uncounted millions of deaths and lost lives in the 20th century. Can we imagine an ideal world, devoid of the evil of Lenin, Stalin, Mao, Pol Pot, and all the rest? This is what the Folio Society is asking us to do, for £100. Over the years I have bought lots of very interesting, fascinating books from the Folio Society, always containing illustrations, often beautifully created by well-known artists. But now, looking at the recent catalogs they have sent me, I have the impression that the books are being chosen to satisfy a romantic, and false, vision of England in bygone days. I think they now have a different editor, and I have failed to find a single book in their catalogs in the last few years which is either interesting, or which seems worth the price they are now charging. (After writing this, I thought I would open a large envelope which the Folio Society sent me a couple of weeks ago and which I hadn't bothered to open until now. It is the offer of an edition of Alice in Wonderland, with illustrations by somebody named Charles van Sandwyk, limited to 1000 numbered copies, at a price of £495! What nonsense! I have the Folio Edition of 1961, containing reproductions of all the original illustrations by John Tenniel, together with Through the Looking-Glass, and it cost £20, or so, back then when I bought it 20 or 30 years ago, before the introduction of the euro distorted the economy to such an extent that £20 now seems expensive for such books.)
So all of that was an introduction to the present book by Roger Scruton. I soon lost interest in the William Morris book and gave it up, but I did read Notes from the Underground through to the end. The book is concerned with another dream world, a nightmare of secret police, eavesdropping on the privacy of everybody; namely the world of Prague in the 1980s. But it is not a fun book to read. There is not a lot of action, characters reacting to sudden changes. Instead it is the gradual, grinding vacuum of a controlled life. The dream of the Gestapo, the Stasi, or of those modern spying agencies, snooping into private lives on the internet. The story is of Jan, whose mother painstakingly copied things of little value which were forbidden under communism. For this she was thrown into a communist dungeon. Jan meets a beautiful, intense, yet secretive young woman, Betka. Perhaps she symbolizes the dreams of those suffering under communism. The wish to escape into the free world of the USA, whose President was a geriatric, second-rate Hollywood actor.
A reviewer in amazon.com quoted a sentence on the first page of the book:

"One (policeman) was thumbing through our samizdat library with slow, patulous fingers."

In contrast with many other reviewers, he did not give the book five stars. And he tells us that the word "patulous" (which is not in the Kindle dictionary) means "spread open", so that we have now learned something useful from an amazon review. And he further tells us that if you like that sort of thing, by all means get the book. But be warned, it is filled with the tediousness of communism.
I must admit that in my ignorance I also didn't know what the word "samizdat" means. If you are interested, and as ignorant as I was, you can look it up for yourself.

The end of this book is an extensive Appendix, dealing with something called Clérambault's syndrome; a homo-erotic obsession, with religious overtones. It is an article, supposedly reprinted from the British Review of Psychiatry, a journal which, however, only exists in the imagination of the author. Nevertheless, Clérambault's syndrome, strange as it seems, does exist in the real world.
The story is about a religious fanatic, Jed, a lonely young man who, in the midst of an exciting event, suddenly and spontaneously becomes obsessed, falls in love, with another young man, Joe, who unfortunately happens also to be present. And so Joe becomes a victim of "stalking". When this imagined love is not returned, the Clérambault sufferer's love turns to hatred, and he plots to kill the object of his "love". Poor Joe, who has to endure all of this, finds that his girlfriend has no understanding of the situation, the police don't care, and everybody seems to think that he is losing his mind. In the end, after the situation reaches a climax, Jed is consigned to a psychiatric hospital and Joe can rebuild his broken life.
All of this was an enjoyable read. But the scene at the beginning, which didn't really seem to have much to do with all this psychiatric stuff, was most interesting.
The scene is the following: It is a windy day. A balloon, with a basket beneath containing an older man and his young grandson, is coming in to land on a hilltop in the south of England. It looks like a rough landing. Five men who happen to be near the field on the hilltop - perhaps they are driving past on the country roads, or perhaps they are working in the fields - run to help. The older man gets out of the balloon, seemingly in a hysterical state of mind. The young boy cowers in the basket. There are ropes attached to the balloon which begins to ascend, owing to the fact that the older man has jumped out. The other men grab the ropes to pull it down. But a strong gust of wind blows the balloon away from the hilltop. The men let go, but one hangs on. And he is carried higher and higher, just clinging to the rope, hanging on for dear life. Suddenly the balloon is hundreds of feet above the ground and his hands begin slipping. Finally everybody sees the body falling to its death.
I remember seeing a most unsettling film many years ago of something like this that did happen in real life. The moral of the story is: Don't hang on to a losing cause for too long!

This book was first published in 1939. The hero is Cornelius Leyden, a Dutch writer of crime stories. He travels about in Europe in those pre-World War 2 times, thinking about what to write next. By chance, during a short stay in an elegant villa in Constantinople, he meets Colonel Haki, a highly placed officer in the Turkish secret police. Haki tells him that he enjoys reading his books, and he has thought of an interesting story which Leyden might consider when writing his next book. But then Leyden says that he would be interested to know what a real-life murderer is like, in contrast to the invented fantasies of crime stories. And so Colonel Haki takes him to the (not refrigerated) morgue, to have a look at the gradually decomposing remains of a criminal who had recently been murdered. Colonel Haki says that this is Dimitrios, whose life of crime took him about Europe: Paris, Italy, Albania, Romania, and what have you, leaving a trail of dead bodies. But Colonel Haki also says that the secret police only have a sketchy knowledge of Dimitrios' life, and the circumstances of his death are also unclear.
Thus, as an amusing quest, Cornelius Leyden sets off to find out more about the life of Dimitrios. A shady character, Mr. Peters, becomes involved, and soon Leyden is delving deeper into the underworld than is comfortable.
I found the book a bit tedious, but still, it was an interesting read.

At the beginning there has been a car crash, and the narrator, Leah, is being extracted from the wreck. But then the story switches back and forth between whatever is happening in the year 1995 and what is happening in 2014. In 1995 she is a teenage schoolgirl, imagining she is falling in love with Adam, a classmate. This Adam is a dreadful character. Leah's affection for him increases in direct proportion to the mess he makes of both his and her lives. Her personality confirms the shallowness of some women which, in the worst case, leads to the battered wife syndrome, caused by the men they find attractive. Her life in 2014 (not as a battered wife) is filled with guilt. She avoids people as much as possible. Angst. She passively watches the chatting on some internet dating site, afraid to join in. Suddenly she gets threatening emails. She is attacked on the street and in the Underground of London. Stalking.
Gradually the story is revealed. The tragedy at the end of her school time. For me, the heaviness of the character of Leah made for heavy reading.

On a whim, I looked at the internet site of the Stevens Institute of Technology in Hoboken New Jersey, where my father went to college back in 1920 or so. They included a list of famous alumni. The author, L. Sprague de Camp was on it, and investigating further, it seems that the present book is particularly well known. It is a kind of time travel, science fiction, in the style of Mark Twain's Connecticut Yankee in King Arthur's Court. At the end of Mark Twain's book, we are told that the time travel was really only a dream. So that's OK.
L. Sprague de Camp, being a graduate of the Stevens Institute, also refused to involve himself in the impossibility of traveling into the past. And so he made use of the Many Worlds Interpretation of quantum mechanics. In fact he published this book in 1939, which was 18 years before Hugh Everett made a "serious" business of this nonsense.
The idea is that at each possible quantum mechanical event in the universe, every possibility is realized, and the different possibilities result in different universes branching off independently of one another. So at each instant, there are gazillions of universes, all exploding into meaningless nothingness. And at the next instant there are gazillions of gazillions of universes, and so forth.
Thus there is no contradiction when the hero of this book, Martin Padway, while gazing at the Pantheon in Rome in 1939, is suddenly struck by lightning and emerges from his stunned shock, standing before the Pantheon in Rome in the year 535 AD. He will not live to kill his mother, thus confronting us with the well-known paradox of time travel, since he is now in a new universe, branching off with all its gazillions of cousins from our universe. And thus in his universe, his mother doesn't even exist.
Well, OK.
So Martin, or Martinus as he is then known in the Gothic Italy of those days, sets about using his knowledge of the history of Rome to make a change from the history of our universe. His idea is to change things so that the "dark ages" are done away with in his universe.
Many years ago I read Gibbon's Decline and Fall of the Roman Empire, but I must admit that I have forgotten almost all of the countless characters which make their appearance there. I do remember something about the phase with Belisarius who, on the orders of Justinian, went about the place, reconquering lots of territories - driven on by the religious fanaticism of those days - only to subsequently lose them. I shared Gibbon's exasperation. And so I was prepared to let L. Sprague de Camp have some fun with it. Nevertheless, it seems to me that he made many factual errors.
For example our Martinus decides to side with the dull, but tolerant, Goths, rather than the fanatical, intolerant forces of Justinian. Thus he becomes a great war hero. We are told that the basis of his military success, apart from exploiting the slow thinking, dull-witted people of those days, was the invention of the cross-bow. Thus his troops could use this strange new invention to deadly advantage. However, if we look at the history of the cross-bow, we see that it was well known for thousands of years before our period. The people back then were not as dumb as Martinus imagined them to be.
At the beginning, before he became a great military commander, Martinus decides to "invent" the printing press and publish a newspaper. There are difficulties. Papyrus doesn't work all that well in the press, and the supply of vellum is limited. But eventually he does invent paper, and so his paper gets going. But it seems to me that in the atmosphere of ancient Rome, even during the era of tolerant Gothic rule, anybody with the audacity to publish a paper would soon be accused of sedition and be thrown into a dungeon, thus quickly ending the story of Martinus before it really gets going.
In fact Martinus, and thus this whole story, can hardly measure up to the practical inventiveness of Hank Morgan in King Arthur's Court. I was disappointed.

When we first meet the hero of this story, a fellow named Gibson Vaughn, we learn that he has just gotten up in the morning to do 200 push-ups, followed by 200 sit-ups. After that, he has breakfast before heading for the fitness studio.
But no. He is not simply a brainless bonehead.
As the story develops he astonishes us with amazing feats of quick-witted computer programming, dumbfounding the best brains in Washington, D.C., and thus confounding the plans of Benjamin Lombard, who wishes to become President of the USA.
I am certainly impressed by these accomplishments of Gibson Vaughn. Once, as a teenager, over 50 years ago, I did actually perform over 200 consecutive sit-ups. But for a week afterwards my stomach muscles were swollen and sore. These days I am barely able to do 10 consecutive push-ups and 10 consecutive sit-ups. (Although my physio-therapist says that one should avoid sit-ups.)
As far as writing tricky computer programs in order to manipulate the internet is concerned, I have absolutely no idea how that is supposed to work. Some time ago I did think that it might be an amusing exercise to improve the design of this home page of mine, elevating it above the primitive state you see here. And so I tried looking at the source codes of other sites which seemed to have more interesting designs. But I must confess that the code made no sense to me. Looking at various online tutorials concerned with the details of html, php, and whatever else there is, I rapidly lost interest and turned to other things. For me, the simplest method is to use the composer function of the SeaMonkey browser. That produces this with little fuss, and less knowledge.
Still, the book was a fast-paced, enjoyable read. Nevertheless, the plot hardly seems original. Such superhuman, "übermenschliche" heroes are standard fare. And everybody knows that in the last 50 years - since the assassination of JFK, perhaps with the exception of Jimmy Carter - presidents of the USA have been either morally corrupt, or else they have been mere figure-heads, doing as they are told by more powerful interests in Washington.
It would be nice to read a story which would be the opposite of this. Something inspiring. A Utopian novel about a Washington D.C. filled with people of high moral character. But on the other hand, books with unrealistic plots usually turn out to be boring.