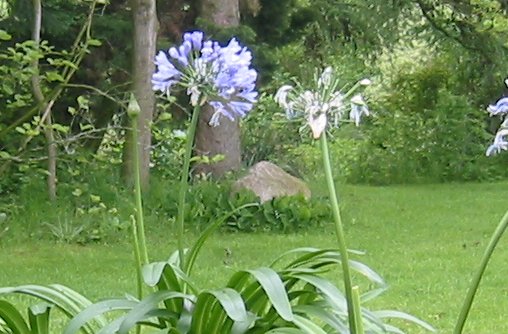 This tour was organized by the

Alpinschule-Oberstdorf

, and went from Oberstdorf in Germany across the Alps to Meran in Italy from the 30th of July to the 5th of August, 2005.

David Blackall

, an englishman who was one of the guides of the tour (he appears in two of the photos here) organizes tours through Norway. Perhaps we will also do that in the future.

On a recent trip to the Vosges region of France, walking on the hills, we realized that the town of Mirecourt was not far away. It is famous for its tradition of violin makers. So we drove over to have a look and inquired at the tourist information. They said that the museum was closed. Still, a few of the instrument makers would not be upset if we just came in to say hello. One of the names mentioned was that of Jean-Claude Condi, and so I suggested that we visit him in order to see if he might turn out to be a more sublime character than that other Condi who is always in the news. And so we spent a pleasant hour in his workshop. We were tempted to take one of his Viola da Gamba bows, but in the end we didn't. However he did give us a CD with music of the nyckelharpa - an instrument I had never heard of before - which I listen to all the time now.



How does oil really form within the Earth? The usual explanation doesn't make much sense to me!