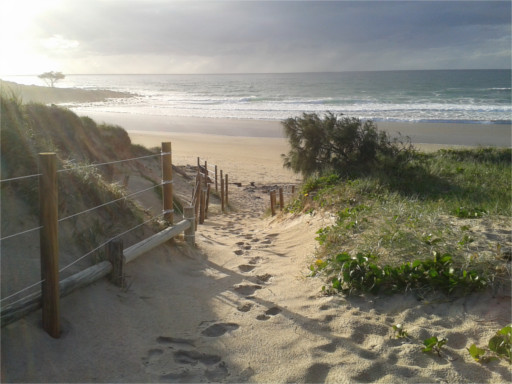 This year (2021)

Previous years: 2020; 2019; 2018; 2017; 2016; 2015; 2014; 2013; 2012; 2011; 2010; 2009; 2008; 2007; 2006; 2005




Peter Moore:




The Weather Experiment


Olga Tokarzkuk:




Drive Your Plow Over the Bones of the Dead


Anthony Trollope:




Autobiography


Orley Farm


David Irving:




Hitler's War


Diana Setterfield:




Once Upon a River


Stephanie Scott:




What's Left of Me is Yours


Harry Thompson:




This Thing of Darkness


Robert Kennedy, Jr.:




American Values


Tana French:




The Searcher


Yukio Mishima:




The Temple of the Golden Pavilion


The Frolic of the Beasts


Thirst for Love


Celeste Ng:




Everything I Never Told You


Little Fires Everywhere


Kayte Nunn:




The Botanist's Daughter


Hiromi Kawakami:




Strange Weather in Tokyo


Natsume Soseki:




Sanshiro


Botchan


Mori Ogai:




The Wild Geese


Cao Xuiqin:




The Story of the Stone: Volume 1


Banana Yoshimoto:




Goodbye Zsugumi


Kitchen


Maaza Mengiste:




The Shadow King


Durian Sukegawa:




Sweet Bean Paste


Rachel Cusk:




Outline


Yukio Mishima:




After the Banquet


Christina Courtenay:




Echos of the Runes


Clyde N. Wilson:




The Yankee Problem


Yukio Mishima:




Star


Lisa See:




The Island of Sea Women


Milton Mayer:




They Thought They Were Free


Rebecca Serle:




In Five Years


Wolfgang Wodarg:




Falsche Pandemien



Before the 19th century it seems that nobody had any real idea about the weather. Sometimes it was a sunny day and at other times it was stormy. Of course it was clear that the seasons changed due to the tilt of the earth traveling around the sun. But, according to the book, the day to day changes in the weather were either unknown or else attributed to the influence of the divine. At least people did have barometers in the 18th century, and they knew that high pressure gives good weather and low pressure is bad.
Then somebody had the idea of finding out what the weather was like on a particular day, and time of day, at different places when a great storm had occurred. And it was found that the storm had winds in a large, circular system. But then, of course, localized thunderstorms or squalls at sea are not circular storms. And somebody else had the idea that water vapor tends to rise; it is less dense than dry air. This produces some sort of circulation. Thus we have two different phenomena, discovered by two different people, who subsequently engaged in a decades long quarrel in various scholarly forums about which of the two things is most important. Only later was it recognized how the one thing causes the other in conjunction with the Coriolis force resulting from the earth's rotation, and that also high pressure zones rotate in the opposite direction to stormy low pressure ones.
The ability to quickly gather information about local weather at widely spaced sites came about through the invention of the telegraph. Peter Moore devotes many pages to describing this process. As an Englishman, he confines himself almost exclusively to a few of the stories of his own countrymen, and occasionally a few developments in the United States. But if he had taken the trouble to examine the appropriate Wikipedia article he would have been able to give a much more interesting and comprehensive account of the whole business. But most of the book is devoted to describing the life and times of Robert FitzRoy, who was the captain of the Beagle on the famous voyage around the world with Charles Darwin in the years from 1831 to 1836.
So what was Robert FitzRoy's weather experiment?
After a distinguished life in the British Navy, navigating and mapping dangerous passages, FitzRoy became known as a practical expert in the observation of weather. It was his idea to publish in the daily newspapers each day a weather map and forecast of the weather for the next day. (The word "forecast" in this connection was also his invention, in order to confound those people who said that his predictions were not based on "exact science", but rather only on the intuitions he had gathered from his naval experiences.) But after a few years, with many erroneous forecasts, the "serious" scientists of the day gained the upper hand, saying that FitzRoy's forecasts was mere hocus-pocus, not based on scientific theory, and they were banned from the newspapers. Thus FitzRoy fell into a depression, ending his life by slitting his own throat. Perhaps his state of mind was made worse by the fact that he was obsessed with religion, believing everything in the Bible to be literally true. For example, during the voyage of the Beagle he told Darwin that the reason dinosaurs are now extinct is that they were too big to fit through the door of Noah's Ark. Since FitzRoy also had a very bad temper, Darwin refrained from pursuing the argument further.
Then the book goes on to describe the ballooning adventures of James Glaisher, with his meteorological experiments. One day, losing control of the gas release valve, the balloon soared up to perhaps 35,000 feet, yet Glaisher and his pilot, Henry Coxwell, survived unharmed.
And finally - inevitably - a few words are devoted to the political correctness of "climate change".
This is a story about the evils of killing animals, astrology, vegetarianism, living alone all year round on a Polish plateau in a holiday house surrounded by hunters, people being murdered. Much is made of the English poet, William Blake. The protagonist is a Polish woman who hates her own name, and so she thinks of the people in her life in terms of imagined names: "Big Foot", "Oddball", "Dizzy", "Good News". She tells us that she used to be an engineer, having constructed bridges in Iraq. (What was she doing there?) Now she teaches English on Wednesdays to a class of grade school children. She likes them, but finds that children become repulsive when they become older.
At the end we finally understand what she means when she goes on and on about her "little girls", and about the mysterious and bizarre ways in which the hunters are murdered. It is a strange book; is it a protest about modern Poland, or about modern life in general?
For an admirer of Anthony Trollope this book comes as somewhat of a shock. The manuscript was discovered by his son after his father had died, and in it, Trollope wrote that the son was free to publish it if he thought it worthwhile, but if so then without any changes or other editorial additions.
To begin with, Trollope tells us that his childhood was extremely difficult, owing to the fact that his father, who was a lawyer, decided to become a farmer, thus ruining himself and his family. The farm was next to the snobbish Harrow school, and young Anthony was sent there and admitted on the basis of charity, trudging every day through the dust and mud with his worn out clothes, to be laughed at, beaten, made a fool of by all the other boys and the teachers. Things improved when his mother, at the age of 50, after an unsuccessful stay in America, wrote a book which sold well. And he tells us that his mother then kept on writing more books in the 26 years until she was 76, at which time she had written and had published 114 volumes! Thus the family was - more or less - saved.
Anthony Trollope himself was not quite able to equal this prodigious output, since he only wrote 47 novels, plus various travel books, historical writings, and short stories. Still, he tells us how he was able to write so much despite the fact that he was working full-time for the British Post Office. (But we are also told that the office hours for common clerks back then in the 1850s were from 10 in the morning till 4 in the afternoon, with a generous lunch hour, leaving lots of time for other amusements.) His system was to get up at 5:30 every morning and write for three hours non-stop, after which he had breakfast. During that time he had a pocket watch on his writing table and raced against the clock, writing at a steady rate of 250 words each 15 minutes. That is, 16 and 2/3 words per minute. With no revisions. Thus we see that the words flowed out of him like sausages being extruded from a sausage machine.
He then tells us in great detail how much money he earned with each book, giving a table showing the exact earnings for each book, and a grand life total of £68,939 17s 5d. Using the inflation calculator of the Bank of England, we see that this is equated to about £8,250,000 in our modern, devalued money. (Less than people like Steven King or J.K. Rowling get, but maybe comparable to Ian McEwan.)
Despite all this, his books are wonderful to read. Admittedly, after these facts became known to the world, the critics of Victorian England revised their opinion of the author. How can we take seriously words produced at the continuous rate of 16 and 2/3 per minute - that is to say one word every 3.6 seconds? And then to tell us in exact detail how much money it all produced. Is this the behavior of a gentleman? Only later, in the 20th century, did Trollope's reputation again increase, and today he is much admired.
Perhaps we can compare him to Mozart who also wrote everything in one quick, smooth session with no revisions. Many people find the music of Mozart to be of divine inspiration. In contrast we have the modern composer of "classical" music who spends years trying to write a single piece of music, crossing everything out, starting again and again, philosophizing, explaining, suffering. The product in the end is a horrible, disjointed, disharmonious chaos which concertgoers must endure, or else they quickly leave before the performance begins. Or again... Think of some of the modern novels which have won the Booker Prize - and which are practically unreadable.
Finally I must remark on one phrase which struck me when reading the book. Trollope and his wife are in the process of selling their house near London and setting off on an extended visit to Australia and New Zealand with the purpose of visiting their younger son who has a sheep station in Australia. He writes "I and my wife" - and so on.
What an awkward phrase! Well, OK, he must have written it in about 12 seconds and then gone on steadily with the rest of the sentence without further thought. We are told - for example in his entry in the Wikipedia - that he had a loving, happy marriage. Still, in this book he comes across as being rather more egotistical than that which we would usually expect in an autobiography. At least we can hope that if he had taken the trouble to revise the manuscript then he would have crossed out this phrase and substituted the more usual "my wife and I".

Orley Farm, by Anthony Trollope

A young woman, Lady Mason, had married an old man, Joseph Mason, who quickly died, leaving the widow in her early 20s with a baby boy and a small income out of the inheritance for herself, but nothing for her son. The man had had extensive properties which he gave to his older, grownup son, the product of an earlier marriage. At the time of his death, Joseph Mason was living at Orley Farm, not far from London, and the elder son lived on another property in Yorkshire. Lady Mason had pleaded with her dying husband to leave something for her son, but he had simply said "The brat gets nothing".
And so in the night after the death, Lady Mason forged a codicil to the will, together with three forged signatures, giving Orley Farm to her son. The will was contested, it was tried in a court of law, and she won the case. But the older son felt that he was cheated out of his rightful property, and his hatred for Lady Mason grew ever stronger.
It is now 20 years later. Lady Mason's son has grown up and taken possession of Orley Farm. New evidence comes to light. The older son is rich, but he is a horrible miser. He schemes, hopes and prays that he can make Lady Mason pay for all that she has done to him, satisfying his lust for revenge. She should be thrown into some horrible prison. And this leads to a new legal case in a court of law where Lady Mason is accused of perjury, not forgery. Lots of dramatic developments. And many other episodes with various young people in the story falling in love with one another. Of all the novels he wrote, this one was Trollope's favorite. And I would almost agree with him.
I downloaded it from Project Gutenberg - the version with the illustrations which accompanied the first edition. But this was rather disconcerting. In the text we have descriptions of young ladies described as being flawlessly perfect, elegant, stepping lightly about the place. And then we are confronted with bizarre illustrations of the various scenes. The young ladies have small heads, and then huge, bloated, balloon-like masses of clothing which obscure everything else. It is as if they would suddenly float up into the air like hot air balloons. Or at least fall over on top of such a ridiculous mass of material. Was this absurd fashion really the usual clothing of those days in the 1870s? In period movies, say the filming of various Jane Austen novels by the BBC, or in the video series Downton Abbey, depicting life in the 1910s and 20s, the women wear comfortable, very elegant and beautiful dresses.
This book is concerned with the leader of the Great Reset of 1933 in Germany. The Great Reset of 1917 in Russia only gradually produced a similarly totalitarian leader. Can we hope that the Great Reset of 2020, which has been imposed nearly throughout the whole world, will end in a more peaceful way than these two earlier Great Resets? All of these Great Resets have been executed in the name of Socialism - that is to say the greatest possible control of the people by a ruling class. The means used in the Great Reset of 1933 was the Gestapo; that of 1917 the NKVD; and the embryonic means proposed for the Great Reset of 2020 is the compulsory introduction of total electronic surveillance.
When this book was first published in 1977 it was highly praised, for example in The Times Literary Supplement. The subject of the book is not a general history of the Second World War, or a history of the brutality and outrages which accompanied that war. Instead it is concerned with the person and actions of Adolf Hitler as he was described in the many personal journals and diaries of the people in his inner circle. Most of these sources had been ignored by historians up till then.
Of course Hitler is considered to be the very personification of Evil, The Devil, Lucifer. Thus in order to criticize Donald Trump people have said that he "is" Hitler. What absurd nonsense!
The figure of Hitler has become the Disneyland vision of villainy, iniquity. The endpoint of evilness. And David Irving, having the audacity to write this book on such a subject, has himself become subjected to a campaign of hatred. His Wikipedia article describes him as being a "Holocaust denier", despite the fact that he does not deny that millions of people of Jewish descent, as well as many of the Slavic peoples, were systematically murdered by the Nazis, inspired by the hatred and demagogy of Hitler.
Irving tells us that he was unable to find amid all the writings and official papers that he reviewed any direct orders from Hitler ordering the mass murder of the Jews. He makes a point of this, although it seems to be a mute point. After all, in countless scenes throughout the book we see Hitler talking about the "Jewish problem" and its solution. They are to be gotten rid of. Shipped away "to the East", whatever that was supposed to mean. It is obvious that everybody around Hitler knew what this euphemism referred to. And in the last chapter of the book, in the bunker just before he commits suicide, we see Hitler opening his personal safe and removing all the incriminating papers, to be burned along with all the rest of the debris of bombed out Berlin.
I can't understand why David Irving made so much of this point. But he did do it, and now, since the real Hitler is dead, David Irving is himself portrayed as a "Hitler". And it is no joke. He was thrown into a jail in Austria for a year. As a reaction to all this, and perhaps to provoke his enemies, he began making outrageous statements on one thing and another, as if he himself sympathizes with what was the Nazi cause. And as a consequence he lost practically everything, becoming bankrupt, and he ended up dealing in Nazi memorabilia, attesting the authenticity of such things with his signature. A sad end. But all of this has nothing to do with the book.
What was Hitler's vision of the world? We learn that as a young man, Hitler listened to the Wagner opera, Rienzi, and the experience electrified him. Did this inspire his vision?
His vision was that after his victory, the world would be divided between England and Germany. Germany was to be satisfied with continental Europe, and England was to have the oceans of the world, and all the rest. The African and Asian countries with their primitive, dark, inferior people were to belong to England. One problem for him was that those Slavic peoples were also primitive, half-human brutes who, unfortunately, lived in the eastern part of Europe. And so they were also to be gotten rid of as far as possible - to the "East" - and the remaining dregs were to be left uneducated, except to the extent of being able to read street signs, and thus to be able to carry out their menial tasks for their German masters. Thus the flowering plains of eastern Europe were to be occupied by the superior master race of the Germans. Of course everything was to be freed of all Jews, as Hitler emphasized constantly in repetitive rants. Western and southern Europe was, indeed, occupied by those irresponsible Latin types, but they were to be tolerated, I suppose as an amusement for the superior Master Race. But indeed, Hitler admired the English as being also a Master Race. This comes across again and again in the diaries and journals of his inner circle. And he was completely frustrated by the fact that England did not understand that he wanted to have peace with the English, to accept them as being the joint masters of the world. He could only explain this failure in terms of the Jews who he thought were controlling the politics of England. The vast majority of the English, the non-Jewish population, would be only too willing to join Germany if they were to be freed of the evil influence of the Jews.
It seems incredible that a whole nation followed these wild and bizarre ideas to a final destruction. Such is the power of a Great Reset. A message is repeated - and enforced - until it becomes unquestioned truth. A half understood and half told truth. A "truth" which when looked at from a distance is seen to be absurd, monstrous.
The time of this book is the 1860s or 70s, the time of Anthony Trollope. It is a kind of fantasy story which takes place on the upper reaches of the Thames River, upstream from Oxford, around the village, or rather the one or two houses, of Radcot, together with its bridge. In particular most of the action takes place at Ye Olde Swan, which still seems to be the major attraction of Radcot. Hopefully such an old pub with its ancient history will survive this Great Reset. But thankfully for the characters in this story - in the Victorian age - the upheavals of today were far in the future.
Looking at the map we see that Radcot is just a day's walk from the source of the Thames, yet it is astonishing how wide the river is by the time it reaches Radcot. And at London it is very wide, almost comparable to the Rhine. But of course this is due to the fact that the Thames at London is a tidal estuary - an arm of the ocean. In fact we learn in this book that the word "ocean" stems from the ancient Greek word for "river". When passing through the Pillars of Hercules from the Mediterranean into the Atlantic, the ancients apparently believed that they had discovered the mother of all rivers. Somehow I find this to be as fanciful as the rest of the book.
During a stormy winter night the drinkers at the Swan (it was certainly not called Ye Olde Swan back in Trollope's day) are startled by a dark, staggering figure coming through the door and collapsing on the floor. A small dead girl with the waxy appearance of a puppet falls from his hands and is caught by one of the drinkers. The man is bleeding heavily from injuries to his face and perhaps other places, but he seems to be still breathing. The nurse is summoned from a nearby house. (The local doctor is hopeless and is thus avoided by all sensible people.) She revives the man and then has a look at the dead girl who has been placed in a freezing shed out the back. But suddenly she finds that the girl is alive.
Where does the girl come from? Who is she? Could it be that she is the little girl who was abducted out of her bedroom two years ago, perhaps by the maid? Or could it be that she is the illegitimate child of the son of the mixed-race farmer? (His father was an Earl and the mother a maid of African ancestry. The farmer was educated in the finest schools, and then his aristocratic father bought the farm for him.) And so the revived little girl, who remains speechless and enigmatic, is first taken in to the family which had been destroyed by the loss of their baby daughter, thus making the mother happy, but the father skeptical. Then after various dramatic developments the girl is taken over by the family of the farmer. Finally she mysteriously disappears back into the upper reaches of the Thames during the next winter solstice, one year later. The family who first claimed the girl, during the euphoria of thinking that they had regained their lost daughter, managed to create a new baby, so that was okay. The farmer had to recognize the evil of his eldest son who had been procreated by the rape of the daughter of a neighbor by one of his farmhands. Thus the son was pure English and pure evil. The farmer had then married the ravished daughter. And finally the man who had staggered into the Swan in the first place turned out to be a photographer, and he and the nurse fell hopelessly in love with one another. The nurse who had delivered countless babies, seeing all the blood, pain and mess of a birth, had decided to always remain single and never to have a baby. Nevertheless, in the end, they do it.
I imagine the author meditating in some secluded Oxford cloister on the mysteries of the Upper Thames as it flows by. This is certainly not a book Anthony Trollope would have written. It is filled with the nice politically correct nuances of today.
A beautifully written story about a dark subject which takes place in Japan. I enjoy reading these stories about Japan. There was recently a most interesting essay, showing that Japan is not, and never was, a "westernized" country. Japan will go its own way. The author is obviously not Japanese, yet the book does seem to have the flavor of the country.
It is loosely based on a true story. We have an unhappily married couple with a young daughter. The husband is an unpleasant person and he wants a divorce. It is explained that in Japan, joint custody of children after a divorce is exclusively forbidden. Thus each of the parents try to show that the other was guilty of as much as possible. In the case at hand, the husband was not particularly interested in keeping his daughter, but he wanted to use the possibility for extracting as much money as possible from his wife's family. For this purpose he went to an agency specializing in such things. They employed men whose job it was to approach the wife, get her to fall in love with the agent, and then have them photographed in compromising positions for presentation to the divorce courts. I suppose there are also women agents for getting rid of husbands as well.
In the present case, the man who has been assigned to the wife, despite the fact that he has had long experience in this field, makes the mistake of falling hopelessly in love with her. And of course the wife is hopelessly in love with him. The man does not tell the wife about his role as a professional "lover". After all, how could he tell her such a thing? The divorce goes ahead; the husband gaining much money from the wife's family. He is kept from telling the wife about the true nature of her lover with the threat that if he were to do so, then all of his shady and evil dealings will be exposed.
But in a somewhat drunken state, the old husband does come to the wife and tells her everything. She is shocked. Later her lover returns home. Dreadful scenes, and in the end, he strangulates her.
All of this is related by the daughter who has grown up with her grandfather, the father of the wife. The grandfather has never told his granddaughter the true situation. He told her that her mother had died in a traffic accident. But now it is 20 years later. She has become qualified as a lawyer, following her grandfather who was a distinguished lawyer. And she wants to find out what happened. All of this leads to much soul-searching and a confrontation with the grandfather. He had tried to do everything to have the murderer of his daughter executed. (Capital punishment by hanging is still practiced in Japan.) But it turns out that there was "only" a sentence of 20 years in prison.
This led me to think about the conditions in the prisons of Japan. What a nightmare! I was unable to sleep after reading about this.
This is a novel about Robert Fitzroy, the captain of the Beagle in its voyage around the world with Charles Darwin. It's a long but enjoyable read. I assume the author read both Fitzroy's and Darwin's journals of the voyage, as well as those of the other officers, many of whom went on to have very distinguished careers, as well as other sources - letters, diaries, and so forth - from the rest of Fitzroy's life. The picture we have is of Robert Fitzroy, aristocratic, religious, correct, responsible, always seeking to do the right thing. At his own personal expense he hires ships and people in order to complete the survey of the coast of South America. He tries to do everything for the welfare of the native peoples he finds in order to help them to survive in a changing world. This is contrasted with Charles Darwin, a keen sportsman from a wealthy family of doctors and industrialists. Darwin is horrified by the primitive Feugians and Australian Aborigines, saying that they are rightly doomed to extinction by the more vigorous, better adopted races of humanity.
What a contrast there is in the perceived perception of Darwin and Fitzroy these days. Darwin's name has become almost an icon of scientific truth. Even during his own life, Darwin's house in the country was sought out by tourists in much the same way that the Hollywood houses of the stars are gawked at by tourists today. On the other hand, to illustrate the obscurity of Fitzroy in the modern world, I find that in the Wikipedia entry for the term "Feugians", under the heading "European contact", the assertion is that four Feugians were transported to England on the schooner "Allen Gardiner" in the year 1830, and so forth... What nonsense! This is the same level of casual ignorance as would be given if, for example, the Wikipedia article for the term "Evolution" would attribute the theory to Lamarck rather than to Darwin. Perhaps somebody will correct the mistake some time or another. But the fact that it exists gives us a feeling for the darkness of the world in which poor Robert Fitzroy lived.
Much of the book, and much of Fitzroy's life was taken up with the fate of the Feugian, Jemmy Button. I'm sure the final departure of the Beagle from Wulaia Bay and from Button, with all the sadness, was just as described in the book. Many years later the Patagonian Missionary Society sent Wikipedia's schooner, causing disruptions, bringing illness to the natives.
Then we read of Darwin meeting General Rosas on a riding expedition with a troupe of wild gauchos. He was impressed with the general, seeing in him a great future leader of Argentina. The general was in the midst of a large military expedition southwards from Beunos Aires, seeking to exterminate all of the native peoples. It seems that they were ultimately successful, so that a hundred years later the tribe of Jemmy Button was completely exterminated.
It is a commonplace to say that Darwin was one of greatest scientists who ever lived. But why? His grandfather, Erasmus Darwin, along with many other people of those times, was interested in the idea of the transmutation of species. Even the ancient Roman poet Lucretius, in his De Rerum Natura, describing the theories of Epicurus, explains to us the theory of evolution. But according to the simple-minded ideas of the Wikipedia, only Lamarck's bizarre theory is cited. Thus, for example, in order to breed a population of horses for horse racing according to Lamarck's theory, you would start with a group of average, slow horses, and make them run as fast as possible - that is to say slowly - and then breed all of them in the hope that the progeny would naturally become somewhat faster due to the efforts of their forebears. But of course no horse breeder in his right mind would ever follow such a stupid idea! From the time of Epicurus almost 2500 years ago, and for thousands of years before that, it was obvious that you breed the horses which win races and get rid of those which lose. Is Darwin the greatest scientist of all time simply because he recognized this elementary fact, which everybody can see to be nothing more than common sense?
Well, there is a little more to the argument than that. According to Bishop Wilberforce, during the famous debate with Huxley as described in the book, God created all species perfectly, but in this imperfect world, less than perfect individuals appear. The purpose of "survival of the fittest" is to ensure that each species does not degenerate, but rather it remains as near to the divine perfection as possible. This is the divine plan of God. It is certainly a serious argument. To refute it, we can talk about the Darwin finches of the Galapagos Islands, and lots of other such examples. Or we can look at fossils and think of them either in terms of transmutation or divine intervention. Either of these things would be unlikely to convince such staunch believers as Wilberforce or Fitzroy. And I imagine that back in his day, Epicurus was faced with precisely the same arguments. At least we can say that Darwin's achievement was to amass a huge number of observations of the physical world. Unfortunately almost all of Epicurus' writings have been lost in the mists of time, and Lucretius was merely a poet, praising an ancient philosophy. It is only now, with the modern tools of molecular biology that we can clearly see the workings of the transmutation of the species.
The book goes on to describe how Fitzroy was promoted to the title of Vice-Admiral, but denied a ship owing to personal rivalries within the Admiralty. His relative, the Marquess of Londonderry, one of the richest men in England, sent him to be the Governor of New Zealand, an impossible commission owing to the corrupt and lawless New Zealand Company of those days. Some of the scenes in the book are obviously fantasies. For example the arrival of his successor, George Grey, as Governor, in the midst of the Flagstaff War. And then we have Fitzroy's pioneering efforts to establish weather forecasts as described in The Weather Experiment, and the way they were frustrated. In all of this Fitzroy generously contributed all of his financial means, ending bankrupted with many debts and finally taking his own life.
In an Afterword to the book the author describes a few of his thoughts. For example Fitzroy speculated about the possible influence of sunspots on the weather. And Harry Thompson tells us how deplorably false the long-range forecasts of the British Meteorological Office are, adhering strictly to the politically correct dogmas of modern-day green politics. In contrast he writes that Piers Corbyn's forecasts, using among other things sunspot data, are much more accurate. (We can amuse ourselves by reading Corbyn's politically corrected page in the Wikipedia.) And finally Thompson tells us that since no record exists of the actual dialog of the conversation between Charles Darwin and General Rosas, rather than inventing something unrealistic he decided to simply quote verbatim the words of Tony Blair when justifying the invasions of all those countries in the Middle East. He found Tony Blair's words to be singularly appropriate in the imagined mouth of such a mass murderer.
According to the people at Wikipedia - the protectors of the values of not only Americans but of those of the rest of the world as well - whoever they are, Robert Kennedy, Jr. is a conspiracy theorist. Well, I am also a conspiracy theorist, although my favorite conspiracy theories are not the same as those of the author. There are many videos online where he describes the evils of the vaccine industry, and it is clear that he has gone deeply into the question. What he says makes sense to me. I haven't had any vaccines for at least the last 30 years, and I have not once been particularly sick in that time. Thankfully I am old enough to have been a child before this flood of vaccines engulfed humanity, and thus I must have had the usual childish diseases, giving me a normal immune system. I certainly do not want to be injected with these "Covid" "vaccines", but who knows what will be forced upon us in the next few months? Germany is being run by a woman who grew up under a communist system of values.
It is quite a long book. The subtitle is, "Lessons I Learned from My Family". And so the book is really about the Kennedys and what it was like for the author to grow up in such a family. The first chapter is concerned with the grandfather of the author, Joseph. He was a Wall Street insider during the 1920s, wheeling and dealing with the best of them in a time of few regulations where anything goes. Amassing an astonishing amount of riches in a short time. This and the many children he fathered are the basis of the Kennedy dynasty. Both he and especially his wife, the grandmother of the author, are described as being wonderful people. Then we have a chapter about the family of the mother of the author, Ethel Kennedy, whose maiden name was Skakel. The Skakels were also some of the richest people in America, based upon coal and the steel industry. We are told that they were very wild people, shooting guns, having car crashes, airplane crashes, and what have you. We are then told that there were only 30 millionaire families during the depths of the depression in the 1930s, and the Kennedys and the Skakels were the only Irish Catholic members of that group. Since the US dollar has only been devalued by a factor of about 20 between then and now, and since the United States now has more than 600 billionaires, it seems difficult to believe that there were only 30 millionaires back then. Perhaps what the author meant was that there were only 30 families who reported an income for income tax purposes of more than a million. In any case, they were very rich, and their riches were based upon activities which the author frowns upon, despite being part of the dynasty.
He was seven years old when his uncle, JFK, became President, and his father was, of course, Attorney General. His mother eventually had eleven children so their house, less than a mile away through the woods from the CIA headquarters at Langley, Virginia, was full of children, politicians, celebrities, sports stars, relatives, and lots of other people who longed to be part of "Camelot", that magical feeling back then. President Kennedy was King Arthur, and the world was good. It was one big, fun party at the family house. We are given long lists of the people staying with them, often repeating the lists throughout the book. For anybody else we would think of name-dropping, but at the Kennedy's house and the Kennedy "compound" in Hyannis Port on Cape Cod, this was everyday life. It was the center of the world. Each morning the author's parents went horseback riding in the woods together with the children and the other people in the house. Then there was touch football and all kinds of competitive sports. On Cape Cod or Palm Beach it was sailing and swimming far out to sea. We are told of all the extraordinarily wonderful things everybody did. President Kennedy read a book every day - as did others in the family - despite doing all sorts of other things; being President, womanizing (this is not mentioned in the book), consulting, traveling, campaigning, giving speeches.
Just reading about this made me feel tired. How can you read a different book each day and do ten other things as well? I'm a slow reader. I read each word and often go back and read that word again, thinking about it, getting a feeling for what is written. When reading about all of this - and frankly when getting a bit bored with the first two long chapters in the book on the origins of the Kennedy and the Skakel families - I did try skimming over the text to get a feeling for this sort of speed reading. But then what's the point of skimming over something to get it over and done with it as quickly as possible? Why read it in the first place? I'm sure President Kennedy and his brother Bobby had huge amounts of dense, official texts which they had to go through, and they had to skim through them to get an idea what they were all about. But to take seven books to read - for enjoyment and relaxation - during a seven day trip, visiting perhaps seven different countries, meeting all the prime ministers, officials; giving impromptu talks to students, speeches... Well, all of this pressure, the expectations of living in Camelot, took its toll on the children.
The chapters on his uncle, JFK, and on his father, brought back to me the feelings of those times, particularly when Bobby ran for President in 1968. By then I was well away from the United States, studying in Canberra. But I can imagine what it was like; hundreds of thousands of people, huge crowds, gathering to cheer Bobby in the hope that he would lead the country out of the dark places of Vietnam, the riots, the chaos... All brought to an abrupt end by his assassination. I'm sure that if he had lived and become President then the world would have become a better place than we have now.
I was curious to read of the authors personal thoughts on the assassinations of his uncle and his father. But there is nothing very specific in this book. He does tell us what the situation was like during the Cuban Missile Crisis of 1962. It seems incredible. The movie Dr. Strangelove was indeed more fact than fiction! Almost all of President Kennedy's advisors were urging him to execute a first strike against Russia, anticipating that there would be about 140 million Russians killed and "only" 30 or 40 million Americans dead. Kennedy simply walked out of the room, but the fact that he didn't order such a doomsday holocaust created hatred in these characters. We laugh at Dr. Strangelove or Brigadier General Jack D. Ripper or the Major T. J. "King" Kong of the film. But this was real life. How could this possibly be? And then there were all the characters of the Bay of Pigs fiasco. They hated Kennedy as well. And J.Edgar Hoover, and Allen Dulles both hated him. Not to mention the mobsters Jimmy Hoffa, Carlos Marcello, and so forth who particularly hated the author's father, Bobby. Robert Kennedy Jr. describes how this was dealt with within the Kennedy clan.
Can we hope that all of this madness no longer exists?
An amusing little story about a Chicago policeman who has become disillusioned with his job, separated from his wife for no reason he can understand, and thus has sought refuge in an abandoned farmhouse somewhere in rural Ireland. It takes place in recent years since we are told that he has a smartphone, yet the story is definitely placed in those idyllic times which are gradually fading into the distant past when people were not locked into their houses, forced to live by staring at artificially lighted screens telling of doom and death, enforced by robotic observation and punishing fines, eternally "flattening the curve".
He is in the process of renovating the house, walking freely about the place, going to the shops and the local pub when he pleases, visiting and talking to the neighbors. A free world! But a mysterious young boy - who turns out to be a girl - is following him. Gradually we find out that her brother is missing and she believes that the hero, being an ex-cop, could help her to find him. The story develops. Why doesn't she just go to the local police? What about the neighbors? Who were the friends of the brother? He suspects the violent drug suppliers who come down from Dublin.
For some reason, when the subject of money occasionally comes up, the hero speaks of "bucks" - which is to say American dollars - and the neighbors continually say "quid", meaning English pounds. But doesn't the author realize that the Irish, along with most of the rest of the people in Western Europe, were forced by the Powers That Be to get rid of their traditional currency, the Irish pound, and instead have the euro. That is the reason the Irish economy collapsed and the ex-cop could buy the abandoned, isolated house in the country for almost nothing. Could it be that Irish people today continue to refer to the "quid" in a kind of pleasant, dreamlike longing for the past?
And then our hero gets a gun license near the beginning of the story and he goes to the local gun shop to buy a .22 rifle. For pages we are told about the beauty and quality of his rifle, how well made and potent it is. He teaches the young girl how to use it. It is a Henry rifle, the greatest thing in guns that was ever made. Such wonderful craftsmanship, and so on and so forth.
Of course I had never heard of Henry rifles before reading this book. Looking things up in the Wikipedia, it seems that the original Henry rifle first appeared in 1860 as a .44 caliber model. During the American civil war it was more expensive and better made than the standard issue Spencer rifle, although operating on the same principle. Thus those soldiers who could afford it privately bought a Henry rifle for their own use. Those old rifles had a lever action, which does look nice in the old-fashioned western movies where the cowboys are shooting at Indians or shooting each other outside the saloon. But I had not realized that such lever action rifles are still being made these days. The tube mechanism for holding the cartridges in the stock, with a very long spiral spring to force them up into the firing chamber, hardly seems to be a good idea when compared with the usual rifle clip.
I am certainly no expert when it comes to rifles. When in Australia my father had bought a .22 rifle for some reason or another, and I did occasionally go out with a farmer to shoot rabbits. It was a nice rifle, a bolt action of course, with a very precise, solid feel to it. I think it was German made. With a telescopic scope it was very accurate. I think I shot many more Banksia seed pods for fun and as target practice than I did rabbits. One time I did go for a weekend hunting in the Snowy Mountains with a group of young people, feeling very much ill at ease and out of place. I was given a heavier caliber rifle which was nowhere near as nice as the family .22. Perhaps it was a .44. There is a world of difference between those two calibers. The .22 makes a small pop when it goes off, hardly giving you any recoil. It will certainly kill a rabbit, but a lion or a large, charging mafia henchman would hardly be impressed. On the other hand, a .44 makes an ear-splitting explosion and the recoil gives you a good wack into the shoulder. You want to be careful to hold it firmly in contact with the shoulder before pulling the trigger.
Siran Siran was firing a .22 pistol during the assassination of Bobby Kennedy. Perhaps none of his bullets actually hit Kennedy. His son, Robert Kennedy Jr., says that the actual assassin was Thane Eugene Cesar, the security guard who was standing directly behind Kennedy, firing a .38 caliber Rohm revolver; a much more potent weapon. James Files, who claimed to be the grassy knoll shooter in the JFK assassination, was using a Remington .221 Fireball bolt action pistol. While the .221 bullet is - as far as I understand it - the same caliber as a mere .22, it is heavier and is propelled with a much larger charge, giving a much more deadly impact.
In the story the young girl pops off a shot or two with the Henry .22, hitting one of the intruders (they turn out to be the local farmers) in the leg. Undoubtedly painful, but hardly as painful as the treatment of our hero, the ex-cop, who is being beaten with cudgels. Despite all of this, in the end everything turns out OK and everybody lives on happily ever after.
I was well into this story about a young man growing up in Japan; his father is a priest in a lonely seaside temple west of Kyoto, telling his son that the Golden Pavilion is the most beautiful thing there is, when the thought struck me that perhaps this is not merely an invention of the author.
Looking it up I found that the origins of the original Golden Pavilion extended back over 600 years. It was associated with Zen Buddhism, together with its gardens and the lake which it overlooks. The Wikipedia page has a photograph taken in 1885. We see an ancient wooden building, reflected peacefully and harmoniously in the water of the lake. And then there is a crisp, full-color modern photo of the situation today. The two upper floors are encased in what seems to be a heavy layer of metallic armor - pure gold - repulsing the world. The reflection in the lake is broken by countless ripples of disturbance. And we read that the original building was burned down by Hayashi Yoken, a 22 year old novice monk in the early morning of the second of July, 1950. Thus Hayashi Yoken was about the same age as Mishima himself.
Yoken ran up an adjacent hill and tried to commit suicide immediately after lighting the fire, but he was unsuccessful, surviving and being sent to prison. It seems that prison is extremely harsh in Japan, and Yoken was suffering from schizophrenia, making things even more intolerable. It is thought that the author, Yukio Mishima, might have visited him in prison, but from what one reads about the stringent and totally restrictive visiting regulations in Japanese prisons, this seems unlikely. Yoken was released from prison in September 1955 and he died of tuberculosis in March 1956. Mishima published this book in 1956. Later, after a fulfilled life, he successfully committed suicide in 1970. And so Mishima imagines what the inner life of Yoken was like.
Everything is self-centered. Yoken's character is named Mizoguchi in the book. He has an awkward stutter; he tells us that he is ugly, and so he considers himself to be deformed, disabled. His thoughts ramble on about the concept of beauty, giving us poetic similes, sentences with self-contradictions. Is this the thinking of a schizophrenic mind?
Despite his egotism and self-pity he becomes friendly with a fellow novice monk, a boy who seems to be everything that Mizoguchi is not: pleasant, happy, helpful, secure in his future. And yet immediately before the burning, Mizoguchi is told that his friend, who has returned to his family in Tokyo, has committed suicide by throwing himself in front of a truck. And then there is another friend, a truly deformed person with two club feet. Mizoguchi has been honored by being sent to the local "university" for Buddhist priests, and this new friend is a fellow student. He seeks out this companionship of deformation. The friend manipulates him, tells him of his cynical philosophy.
Mizoguchi's entrance into the temple and his enchantment with the beauty of the Golden Pavilion coincide with the fire-bombing of many cities of Japan at the end of the Second World War. He watches the B-29s flying overhead, waiting for the holocaust of Kyoto and the Golden Pavilion which he equates with his own death by fire. But it never comes. Kyoto has been spared. Does this reflect Mishima's own experience of frustration when he received his conscription notice in 1944 but was rejected as being unfit, due to the fact that he had a cold on the day of his examination and the doctor mistakenly diagnosed tuberculosis? Was this frustration the reason for Mishima's theatrical, ritual suicide 25 years later and his fascination with the story of the arsonist of the Golden Pavilion?
The book ends with Mizoguchi failing to kill himself on the hill, watching the flames in the night sky. We are spared the horror of the consequences and Japanese prison life. And yet it is a beautifully written, poetic book, as is everything Mishima wrote.
The plot is well described in the Wikipedia article which I've linked to. It is said to be based in the traditional Noh theater of Japan.
The story takes place on the picturesque Iso Peninsula, southwards from Tokyo. A married couple and a younger man who falls in love with the wife. He wields an iron wrench, smashing it into the head of the husband, leaving him addled, speechless. It is now two years later. The young man has been released from prison and he is invited to help in the greenhouses of the couple. Does the wife love him despite her responsibility for the disabled husband? Does the husband understand? The young man and the wife are drawn together and apart, unresolved. The wife confesses that she envies the young man for his violent, spontaneous act. In the end we are told that together they murdered the husband; the young man has been sentenced to death and was hanged while the wife languishes in a woman's prison, visited by the narrator.
I was reminded of Tanizaki's The Makioka Sisters, but this one is much more claustrophobic and sinister. Tanizaki was writing in the middle of the Second World War of an elegant, refined Japanese family, declining from its position in polite society. In contrast the family Mishima describes comes from common soil, lacking in all elegance. Yakichi is the father, an old man, perhaps in his 70s. He grew up in a poor farming village, joined a merchant shipping corporation where he became president of the firm in 1938 and then retired in 1939. In 1935 he bought a ten acre farm together with a large house near Osaka, thinking to be a gentleman farmer and enjoy his advancement through life. But it is now after the war and he is left with nothing but the farm; "the peasant blood revived in him". His wife has died and they had three sons. One of the sons is living with his wife in the house. They keep to themselves in their room as much as possible with literary amusements, only helping reluctantly with the farm work which is forced upon them. Then another son is in Siberia, a prisoner of war, lost perhaps forever, long after the war. His wife lives in the house together with her two small children. And finally we have the main character, Etsuko, who married the third son.
Etsuko's husband had been a ruthless womanizer and we are told of her complex emotions. The husband became sick and lingered on in hospital with Etsuko administering to his suffering, finally possessing him despite the other women who came to pay their respects to their lover. When the husband died the father, Yakichi, invited Etsuko to come and stay in the large house on the family farm.
Gradually the old man with his loose, leathery, fallen skin and old farmer's clothes intrudes upon the young Etsuko, finally openly sleeping with her in her bed. She, who is a woman of more refined background, has lost all sense of propriety. And she secretly desires Saburo, the young, vigorous hired hand who works in the fields of the family farm. So the story develops. Perhaps this whole situation was not so uncommon in earlier times when people lived together on small farms. And perhaps it is not so uncommon today when people live together, locked down in small houses, only venturing outside with masks and social distancing.
Saburo has impregnated the maid, Miyo. Etsuko sends Miyo away. To have Saburo? to escape from Yakichi? but does Saburo even care? The story ends with murder.
The author is an American of Chinese ancestry whose parents emigrated from Hong Kong in the 1960s, the father being a physicist with NASA and the mother being a professor of chemistry at Cleveland State University. She herself attended the prestigious Shaker Heights High School and then Harvard University. It is thus a leap of imagination to consider the husband in the family drama of this book.
James Lee is a professor of history at a small town Ohio college. He was born and grew up in San Francisco where his poor immigrant parents work as the janitor and the cook for an exclusive school where he is tolerated for free. He is the only pupil of Asian extraction and is thus he is the continuous butt of the demeaning jokes of everyone else. Despite everything, through hard work and continuous study he obtains a scholarship to Harvard where, after graduation, he goes on to obtain a temporary position teaching the history of cowboys in the Wild West. At Harvard he is again the lonely outsider, rejected, friendless.
Since I have never been to Harvard, and Celeste Ng has, it is clear that I have no reasonable basis for questioning this aspect of the book. Nevertheless we can read one or two things which have been written about those Ivy League universities. And we can recall Anthony Trollope's description of his entrance into the British Postal Service where, as a matter of form, he was asked a number of questions, none of which he could answer, yet he was still accepted into the fold on the basis of personal family contacts. He contrasts this with the system of competitive exams with which he disapproved. Harvard had, of course, adopted the method of competitive exams for admitting new students. But it was found that on the basis of pure merit, almost all the successful applicants were of Eastern Asian extraction, to the relative exclusion of categories which were earlier successful, such as Jewish people, those of Old New England stock, and African or Native Americans. Thus, unfairly, in recent years people of Eastern Asian ancestry have been discriminated against in the admission process in order to prevent the university from becoming a purely Eastern Asian institution. Which is to say that I can hardly believe that the author, or the character of the father in her book, could have felt very much out of things at Harvard.
This impression is reinforced when we learn that Marilyn, the mother in the book, a woman of white, Virginian, southern family (her mother at first believed that James Lee was perhaps related to the Southern hero, Robert E. Lee), an eager student with ambitions to become a medical doctor, attends a lecture of the fledgling James Lee; follows him into his office; throws herself at him, ending up in the bed of his apartment near campus. Pregnancy soon follows, confounding her medical ambitions. And thus we have two frustrated parents: James, an outsider, rejected in his attempt to become a full professor at Harvard, believing this to be due to discrimination against Asians, and Marilyn, reduced to being a "mere" housewife in a small Midwestern town.
After a few years of married life they have two children: Nathan who is maybe 7 or 8 and Lydia, about 5. The mother, Marilyn, can't stand it any more. In the local hospital she sees the neighbor, a single mother who is a doctor of medicine, being treated with respect by all the other doctors. Yet she, Marilyn, is nothing, a nobody. And so she decides to just disappear, leaving her old boring life behind, driving away in her car, leaving no message, the family in the lurch, to start a new life studying medicine in some distant town. James is devastated. Where can she be? Obviously she just wants to get away from him, the other, the Asian, the soiled foreigner. The children are also devastated. Where is their mother? Has she died? The house is in chaos. James locks himself in his room all day, brooding, depressed. The children watch television from 8 in the morning till midnight, nonstop.
Meanwhile Marilyn is having a wonderful time, getting started in her studies, secure in her financial situation owing to the fact that her mother has died and her inheritance includes a house which she has sold. But then tragedy strikes. She realizes that she is pregnant, having injudiciously slept with James just before she left him. How dreadful. She must go back.
It is now ten years later and it is the main part of the story. That episode where Marilyn ran away is taboo; it is never spoken of. James sees himself in his son Nathan, a social failure, a nothing, and also for Marilyn her son is nothing, just another young man. He has been accepted to Harvard. This means almost nothing to his parents. But Nathan himself is overjoyed about finally being able to leave the family.
Everything is concentrated on Lydia. As a small child when her mother disappeared, Lydia had told herself that if, by some miracle, her mother might reappear, she would then do everything to be a most wonderful, loving daughter for her mother. And Marilyn wants Lydia to be everything she herself had wished for: to be a respected medical doctor; to have nothing to do with housework, cooking, and all those other demeaning activities of a housewife. Lydia does everything Marilyn wants. She sits for hours over her homework, closely supervised by Marilyn, saying how she likes physics, chemistry, and all that, but secretly hating it, gradually falling behind. Her father keeps asking about her wonderful her social life at school, and she pretends to have a large circle of friends, speaking for hours into the dial tone of the telephone, knowing practically no one. Marilyn hates the fact that James thinks Lydia should have a social life. That would only distract her from her important studies. And James hates the fact that Marilyn forces her to study continuously, depriving her of her important social life. But all of this is unsaid, taboo. And finally there is the young 10 year old Hannah who spends her time hiding under tables, making herself invisible in this family of unspoken tensions.
Of course the story takes place in past times, before the Great Reset. I wonder how the story would have turned out in today's world. Would it also have ended in tragedy? After all, physically James would neither have gone to school nor to university. Instead he would have experienced both using illuminated screens. And when venturing outside with his mask and staying distanced from others he would have been in the same socially isolated state as everybody else. Hardly recognized. So that would have been OK. Marilyn would have been unable to leave the family to simply drive away to some distant college which would have been closed anyway, and thus we would have been spared that initial drama. And Lydia, since she would have been as socially isolated as everybody else, would not have had to pretend that she had friends. Furthermore, it would have been easy for Marilyn to submit Lydia's homework to the school over the internet herself, pretending that it was done by Lydia, and thus Lydia would have had a wonderful virtual academic career, satisfying everybody.
I enjoyed this more than the last one. The story takes place in the Shaker Heights suburb of Cleveland which is where the author grew up, and in particular in the Shaker Heights High School where the author was a pupil. I cannot imagine writing a story about the high school I attended since I can hardly remember what it was like. It was the Southern Regional High School at Manahawkin, New Jersey. Looking at pictures of the school in the internet leaves me with the feeling that the place where I went to school was surely totally different from that. It is a complete disconnect with the one or two vague, nebulous visions which appear to my mind's eye when I try to bring up memories of school.
Going by Celeste Ng's account, at least half the pupils at Shaker Heights not only had their drivers licenses but also their own private cars as well. That was certainly not the case at Southern Regional back then in the early 1960s. Nobody had a drivers license, and certainly no pupil had a personal car. After all, at least in those days, only people over the age of 18 could obtain drivers licenses in New Jersey. Of course I did have one or two friends, but all of this intense social life..? Sexual adventures, pregnancy, abortions. Is school so different now than it was 60 years ago? Or was I simply unaware of what all the other pupils were doing around me?
Thus, imagining what the other children at Southern Regional might have been doing without telling me, I read through the present book of pubertal emotions. There is also a woman who is an artist of photography, together with her teenage daughter, and a Chinese fast food waitress abandoning her baby which was then adopted by a childless Shaker Heights couple; but the waitress subsequently wanted her baby back, leading to much turmoil. It was a good read.

Celeste Ng seems to base her stories on the premise that we have on the one side the "normal" world (at least the "normal" of the United States), and then we have people (particularly Chinese) who don't fit into this normal, causing problems. I suppose that is the basis of many stories, with all sorts of variations on the theme. But we are now in this "New Normal" of the Great Reset, with humanity transformed into masked zombies. I still find this to be difficult to believe. And so a book such as this, where people just spontaneously visit each other, doing normal things, has become a kind of fantasy story of the past.
It appears that William Henry Gates III is the evil force behind this transformation of the world. He presents himself to the world with the childish name "Bill", as if he were an awkward high school pupil. But after all, such a notorious person as Lee Harvey Oswald is always referred to with his full name as it would appear on an indictment. We never hear of Lee Oswald. Or another case which springs to a mind which is as old as mine is that of Frances Gary Powers. He was flying his U-2 spy plane over Russia in 1960 when it was shot down. He parachuted to safety and was captured by the Russians. The CIA had supplied him with poison capsules in order to commit suicide, but he didn't take them. And thus he was subsequently spoken of in the news with his full name, as if he were accused of cowardice and treachery. Never the more friendly "Frank Powers". Thus I refuse to think of this evil master of the world - with his horrible operating system - as "Bill" or "Billy".
Thinking of reading something light, I started to read another book: The Housekeeper and the Professor, by Yoko Ogawa. Japanese. The Professor has had some sort of accident, leaving his brain unable to make new memories. And so everything more than 80 minutes in the past disappears for him into nothingness. The housekeeper comes to keep house, being newly introduced each morning to the professor. We are told that he was a professor of mathematics. He spends the day gazing towards infinity, attempting to solve one or another arithmetical puzzle which he finds in a magazine of such puzzles. We learn that his income derives from the fact that a correct answer to a puzzle is rewarded with a cash prize. Is this the system of pensions for retired professors in Japan? How unfortunate! Happily my pension arrives each month regardless of whether or not I have been able to solve any puzzles in the meantime. Occasionally the housekeeper distracts the professor, and he explains to her one or two tricks of the puzzle solvers trade. I read through perhaps the first quarter of the book, and up till then the author had done nothing more than to explain with various formulas and diagrams how to add the numbers from 1 to 100. This seemed to be the limit to his bag of arithmetical tricks, and so I gave up in disgust.
And thus I started to read the present book. We have two stories: then and now. In the then story we have a young woman in an aristocratic mansion with extensive gardens in England; Cornwall; 1887. Her father travels the world collecting exotic plants which he sells for vast sums of money to somebody or other. The great prize is a flowering plant called the Devil's Trumpet which is to be found in the mountains of Chile. His ambition is to find it before his evil rival does, another plant collector from Cornwall who will stop at nothing. But the father dies, asking his daughter to travel to Chile and bring back a specimen in his stead. She travels with her maid, making many botanical drawings, finding the flower, falling madly in love. Torrid scenes in an Andean hut; marriage; a baby; ending in tragedy. The maid escapes with the baby girl and the flower, together with seeds and the drawing book, to a new life in Australia.
The now story is of a young woman in Sydney who has a business looking after people's gardens. Her grandmother, who had one of those row houses in Paddington, dies, leaving the house to her. The builders are in, knocking down walls, and suddenly they find a hidden box. It contains the book of botanical drawings and the seeds. Gradually she realizes what they are. Her long lost great, great, and maybe another great, grandmother. She travels to England to find out about all of this, meeting a fellow at Kew Gardens with whom she falls in love. Then she travels to Cornwall and meets a long lost great, great..., great aunt and admires the old family stately home which is now owned by the National Trust.
All in all a romance best suited for teenage girls, but still, I liked it.
This is a nice, calm book of loneliness and love. Tsukiko is perhaps 40, single, working in an office in Tokyo. I imagine she is not especially attractive. She frequents a bar, or sushi restaurant with bar. And sometimes she meets an old man who was her teacher back then, 25 years ago when she was in high school. She calls him Sensei, which is the Japanese word for "teacher". He is also comes regularly to the bar. They drink a beer or two, then they start on saki. And Tsukiko, who is telling us all about it, describes the food they eat. Japanese things described using Japanese words. Who knows what it is? It sounds good. It must be very tasty, spicy. But they do drink too much. We are told how the bottles of saki pile up as the evening goes on.
Sensei is retired. He must be above 70. They are an unequal couple when they are together but often weeks go by without Tsukiko seeing Sensei. She doesn't want to impose on him After all, he is a dignified old man. She just hopes she will again meet him in the bar. Gradually they do come awkwardly together. They go for a weekend to an island (sleeping in separate rooms at the inn) and walk up a hill to discover the grave of Sensei's wife. Tsukiko tells Sensei that she loves him. For weeks afterwards Sensei does not come to the bar. Finally they do come together, and the book ends with Tsukiko alone; Sensei has died.

Sanshiro, by Natsume Soseki

I'm in a phase of reading Japanese books. As far as I understand it, Japan has remained a sensible, open society in this age of hysteria. Looking through amazon for another book to read (the real bookshops of Japan are not all locked up, or locked down as is the case here), I saw that there was an English version of Tanizaki's Naomi, and so I downloaded it to the Kindle. I had enjoyed reading his The Makioka Sisters which had been beautifully translated by Edward Seidensticker. Starting to read Naomi, I immediately became confused. Many sentences made no sense at all. Grammatical nonsense. It was soon apparent that amazon, or whoever was originally offering the book, had done nothing more than put the Japanese text of the book (which had probably been scanned from an old library edition, resulting in many errors on that score as well) through some sort of primitive translation software, and then had the audacity to sell such a monstrosity! Thus for the first time in my life I was motivated to write a review in the amazon website, expressing my disappointment. Looking further, I decided on the present book which certainly was translated by a real person: Jay Rubin.
The book is said to be a classic of Japanese literature. Soseki wrote it in 1908. A "coming of age" story.
We begin on a train. Sanshiro, our hero, is traveling from his home down in the south of Japan to a new life in Tokyo. He is in his early 20s. The family has a prosperous farm; he has finished school and he his on his way to start his studies at the university in Tokyo. A very special privilege in those days.
In his Introduction to the book Jay Rubin explains that back in Soseki's day, the trip would have taken 31 hours to get as far as Nagoya, then spending the night in an inn, the next day it would have taken a further 26 hours on the train to get to Tokyo. In contrast, the whole trip these days takes just 6 hours on the bullet train. This reminds me of a trip I once took as a student from Rockhampton to Brisbane on the "Sundowner express" train. For some reason I didn't fly on the plane. Perhaps I was curious to experience something different. The train was incredibly slow, often traveling at the speed of a bicycle. At least I could sleep overnight, although the temperature was freezing. Despite its lack of speed, the Sundowner was equipped with a very powerful air conditioning system, cooling the air from the sweltering atmosphere of a Queensland summer down to the level of a refrigerator. Unfortunately the windows could not be opened. On arrival in Brisbane I immediately went out to the airport and got on a plane to continue my journey down to Sydney.
Sanshiro is sitting in the train. He doesn't have a bunk bed to lie down on. The carriage is almost empty, but he notices an attractive young woman in a seat a few rows away. She has a nice, deeply tanned complexion, coming from the healthy south, and Sanshiro compares this with the pallid skin of northern, city people. Then, happily, the woman gets up and sits down right next to Sanshiro. She speaks with him, but he doesn't know what to say. Gradually the train approaches Nagoya and the woman asks Sanshiro to help her find some accommodation for the night. She follows him in the dusk, avoiding the expensive hotels near the station, finding a cheap place in a back street. The inn assumes that they are a couple, one way or another, and offer them a single room with a single bed. Sanshiro doesn't know what to say. He asks for another futon, but the maid merely smiles. The woman takes off her clothes while Sanshiro modestly turns his back to her. She gets comfortably into bed beneath the mosquito net. What should he do? Eventually he takes a blanket and makes a kind of barrier between himself and the woman, getting under the net, and lies sleeplessly through the night. The next morning the woman is off to another destination, and when departing, with a half smile she tells him that he is a coward, isn't he?
Traveling onward towards Tokyo he thinks about this and gradually gets into conversation with an older man who philosophizes on one thing and another. Japan has recently won the Russo-Japanese war, and patriotism is running high. The man tells him that it will all end in total disaster for Japan. Sanshiro wonders if such talk is treasonous. As we get on with the story we learn that the man is a professor in Tokyo, and Sanshiro will have much to do with him in the next year or two. But at the moment the encounter is pure chance.
Upon arrival Sanshiro finds his lodgings and then goes to see a cousin who works in the university. He is a professor of physics whose laboratory is in the basement. His experiment involves measuring the pressure of light. Indeed, these days some people imagine a feather-light spacecraft with a large reflecting sail setting off from the Earth and then shined on with intense laser light, the pressure of which will gradually accelerate it to millions of miles an hour so that many years (rather than centuries) later it will flash by Alpha Centauri, sending a signal back to Earth. A hopeless sort of vision. And Sanshiro feels that his cousin leads an empty, unfulfilling life in his underground laboratory, cut off from normal human affairs. I suppose Sanshiro is enrolled in a course of literature, or whatever. He emerges into the summer sun and sits by a lake on campus, seeing a beautiful woman in the distance. She is Mineko. Later he visits the cousin's sister, Yoshiko, who is in hospital with some trifling illness. Mineko is also there. Gradually he sees more and more of Mineko. She seems to want him, but remains frustratingly distant. Sanshiro fantasizes about marrying her. But who is he? A mere first year student. She is destined for a more established man.
We learn about the professor from the train. His field of interest is English literature, but without a position at the university. Instead he scrapes along with a few lectures at some sort of college or other. A few of the students appeal to the university authorities to have him made a full professor, saying that it is not right that all the professors of English literature are foreigners. A Japanese should also get a position. All of this reflects the actual experience of the author, Natsume Soseki.
In the end Mineko marries someone else. Sanshiro continues to receive letters from his mother telling him about the neighbors, with their wonderful, beautiful daughter who would make him such a fine wife.

Botchan, by Natsume Soseki

This one was indeed translated by a real person. In fact there is a Note by the Translator included at the end whose name is nowhere mentioned in this edition. It is a translation from 1918. The book is meant to be the humorous story of a simple-minded person, but the translator overdoes things, giving a crude, clunky text. And the text offered by amazon seems to have been scanned from a library book, resulting in the occasional obvious scanning error. But the original Japanese text made Soseki famous in Japan, and the book is considered to be a classic.
The character Botchan tells us about his childhood. He wasn't particularly interested in anything. For the lack of anything better he drifted into a course of physics which he half understood. This led to an invitation to become a teacher of mathematics at a school in some obscure town, far from Tokyo, on the coast somewhere. And then we have a description of all the problems he has as a teacher. The other teachers do nasty things to one another. The pupils, particularly the older ones, are loud, rude, uninterested. Botchan is made to do things against his will. All very unpleasant. After a month of this he gives up in disgust and returns to Tokyo to try something else.
Yes, I could never have been a school teacher. And I'm sure my lectures at the university were less than inspiring. At least the students were attending of their own free will. I simply lack that gravitates that some people have - I don't take things seriously. The one person I have seen who was full to overflowing of gravitates was Jordi Savall, the viol virtuoso.
But the thing that a successful lecture really needs is that very rare phenomenon: a student who shows his interest and actively asks questions, motivating the others to become equally interested. On the other hand I can't really complain. As a student I was as silent as everybody else, a dead weight on the general atmosphere of the lecture room, believing the best thing was to study and think for myself.
It is said that when the author, Natsume Soseki, lectured at the University of Tokyo, the students stayed away in droves. After a few years he gave up his position as professor and took on a higher paying job writing novels in serial format for a newspaper.
Another classic of Japanese literature. This one was first published in 1915. A beautifully sad story. Otama is the daughter of an old man who had a small shop selling sweets in Tokyo. She is beautiful but barely educated. A rough policeman marries Otama, intimidating the father, but it soon turns out that he is already married. Otama is thus a "fallen woman". And then we have Suezo, a man who started out as a janitor in a nearby dormitory for students of the university. The students often have small debts, and Suezo begins offering them loans with interest. Soon he becomes an established money lender, a reviled usurer (a quaint concept in our modern, corrupt world), with a big house, a wife, and two children. He wants more. He wants Otama. And so he sets her up in a little house and even sets up her father in another little house nearby, giving both of them allowances. He despises his wife, giving her almost nothing.
Then we have the narrator who is a student in the dormitory, and we also have the student in the next room, Okada. Both are studying medicine. Okada is all that is good. A lover of literature, handsome, athletic, a member of the university rowing team. In his walks about town he often passes by the small house where Otama is living. She sees him, falling secretly in love, each day waiting longingly for a glimpse of Otama through her window.
There are two birds in a cage which the unfeeling Suezo hangs in the window, and one day a snake penetrates the cage, killing one bird, causing a scene on the street as Okada happens to be walking by. He saves the other bird, killing the snake. Otama hardly knows what to say. Afterwards she wishes she had said so much more. For days she thinks about what she could say to Okada. She decides to really talk to him. She dresses in a beautiful kimono which Suezo has given her and makes herself beautiful, waiting for Okada.
Meanwhile we learn of Okada's plans. He has been invited by a visiting German professor to accompany him to Germany and be his assistant for a year or two. Thus he will break off his studies in Tokyo and instead proceed to his doctoral qualifications in Germany.
---------------------
It is interesting to note here that the author, Mori Ogai, studied medicine in Germany, falling in love with a young German woman. She accompanied him back to Japan, but she was rejected by Ogai's family and he was told that if he were to marry her, a foreigner, his career as a medical doctor would be ruined. And so he married some Japanese woman or other, leaving the poor German girlfriend in the lurch.
---------------------
Okada explains his plans to the narrator. They go for a walk, passing Otama's house, down the hill from the university to the Shinobazuno Pond, meeting a friend who wonders if Okada would be able to throw a stone as far as the group of geese swimming out in the middle of the pond. By chance it hits a bird, killing it. They wait till dusk - after all, killing a bird like that is illegal. The friend wades out to retrieve it and cook it for dinner. Walking back, Okada hides it within the folds of his kimono, stealthily passing the police station and Otama, who has been waiting for them. She says nothing. Okada, who will soon be off to Germany, only betrays his agitation with a deepening of his ruddy complexion.
This is said to be one of the four great classics of Chinese literature. The author who lived sometime in the middle of the 1700s was born into great wealth, but through some whim of the Emperor the family became destitute and the author wrote the manuscript in great poverty. There is a long introduction to the text, describing all this, what is known and what is not known about the author, and also the uncertain state of the manuscript which he left to posterity. It would seem to be an interesting thing to read despite the fact that it consists of 120 long chapters, distributed over a whole series of progressive volumes.
Getting started, I tried not to become irritated by the flood of meaningless Chinese names, hoping that things might boil down to the adventures of a few understandable characters. In fact I did make it through to Chapter 7, being able to make sense of most of the names which had come up to that point. In the printed version of the book there is a table of the names of the characters in Volume 1 alone. This table covers the pages 535 to 541. Heaven knows how many characters there are in the rest of the volumes. But this isn't really the reason I gave up.
In the first seven chapters, and I suppose in the remaining 113 chapters which I didn't read, the book is filled with elaborate descriptions of how wonderful all the riches are of the wonderfully rich people in the story. And how the minor characters grovel before the great people. We read of the wonderful estates which seem to cover square miles of area, surrounded by walls to keep whatever is out there away. There are huge pavilions with names such as the Pavilion of Heavenly Beauty, or the Sublime Fragrance, and so forth. In one chapter we are in the presence of the sublime matriarch in her huge pavilion, all of whose wonders and treasures have been related to us, and then we travel to the even more magnificent pavilion of the sublime patriarch, carried the vast distance from the one to the other by finely clad coolies in our palanquin...
But honestly, these visions of such a society simply do not interest me.
I recently read an essay, showing how the fall of Rome paved the way to the modern world. It left Europe in a fragmented state, full of competing regions and governments, not subjected to an oppressive, smothering empire. Elsewhere civilizations became unified, stagnant. And this is the reason Europe and Europeans have come to dominate the world, inventing new things, embracing change, new ideas. Attempts to unify Europe, led by Napoleon, or Hitler, failed. And hopefully this pan-European EU project will also fail. How pleasant it used to be to simply drive from one country to another, to a different language, different money, the roads, the houses, the landscape looking different from country to country. A sense of freedom. This Great Reset with its lock-downs, closed borders, muffled faces, is a new attempt to impose unity and control. I hope that the purveyors of this Great Reset with their vast billions, their pavilions of luxury and power, will soon be swept away into the garbage of history as were the potentates of China. But modern China has again become a unified empire subjected to constant surveillance, a frightening modern dystopia. Is it possible that the people of Europe will be able to free themselves again from all of this as they have in the past?
The author has chosen a strange first name for herself. Her real name is Mahoko Yoshimoto. These two books are similar to one another; they anticipate the "woke" generation - whatever that is - having been first published in Japan in 1988-89. I have picked up this idea of "woke-ness" by clicking about in the internet and being confronted with the term, usually mentioned there in a derogatory manner. Apparently it refers to being awakened to the idea that human gender is not related to the expression of the y-chromosome. Maybe it is also related to the awakening of other ideas as well.
I first read Goodbye Zsugumi. Here the genders of the various characters are well defined. The narrator is perhaps 20 years old. Her father was married to another woman in Tokyo, and so she lived with her mother with relatives in a seaside resort, helping out in their boarding house. Then finally the father was able to obtain a divorce so that she is now living happily in Tokyo with her mother and father. It is the summer before she starts university and she goes back to the resort to be with her old friends on the beach. Zugumi is another girl, perhaps a year or so younger than the narrator. We are told that she is in the process of dying. But she seems to live extremely vigorously for someone in the throes of death. She also has an extremely bad temper, making life horrible for all others, using the fact that she is a victim of death as an accusation. As far as I understand things, victimhood is a prime element of "wokefullness". Is it pleasant to be a victim? I have never been one, so I don't know.
When skipping along the beach, Zsugumi and the narrator meet a very well mannered boy with his dog, and he falls in love with Zsugumi. He had a life-threatening genetic defect, but that was fixed with an operation some time in the past. Zugumi pretends to be nice when he is around. Is niceness her true nature, or is it her playing on victimhood? Violent youths do horrible things to the little dog and so Zugumi nearly murders them. At the end of the summer the narrator returns to her more normal family and university in Tokyo.
Kitchen also involves a young woman, the narrator. Her parents are dead and she has been brought up by her grandmother. Unfortunately grandmothers - as well as grandfathers - tend to die on you. The grandmother dies and the young woman is left alone in the world. A victim of death... Well yes, such is the fate of everybody, whether woke or non-woke.
The narrator moves in with a young, very adolescent man and his father. The father is a transvestite who runs a transvestite bar in Tokyo. Thus the father is referred to as the mother of the (maybe) boyfriend. We are told that this mother-father is the most wonderful person there can possibly be. Everything is centered on her-him. In the end, she-he is killed by a violent, bigoted man. The narrator at this time was no longer living with them, she is studying to become a professional cook. And she is now again all alone in the world. Again a victim of death and loneliness.
Clearly I am not the type of reader Banana Yoshimoto had in mind when she wrote these books. It seems to me that the best way to live is within a family, enjoying the progress of life from one generation to the next, not complaining unnecessarily about the ups and downs of things, the beginnings and the ends. Happy are those who enjoy such a life.
There are so many books and so many stories. Often the authors seem to churn out one book after another and we wonder where the stories come from. Is it imagination? Lived experience? But then there are other kinds of books in which the author has dedicated years of her life to telling a story which, for her, is deeply important, life changing.
Maaza Mengiste was born in Ethiopia but now lives in the United States. When she was a small child her parents escaped from the country and the brutal Ethiopian Revolution of 1974. But this book is concerned with an earlier episode of brutality, the Italian Invasion of Ethiopia in 1935. Italians like to think of themselves as being innocent, care-free people, living the good life. And it is pleasant to travel to Italy on holiday. But Italy is also the Mafia. And many generations ago they were the Romans, an oppressive, fascist civilization which dragged on and on for centuries, terrorizing the rest of the world.
The book is written in a dream-like style. Nightmares. The dialog isn't marked with quotation marks and it runs together with thoughts which are often disjointed; memories of the past; dreams of another life. Is this the experience of a schizophrenic? Unable to distinguish the real from the imagined. Or is it the experience of war when reality goes crazy.
It is about women in war. Hirut is a young woman, being oppressed by a seemingly dreadful married couple: Kidane and his wife Aster. We are told about how Hirut is whipped by Aster, slicing her back, leaving a scar across her face and neck. What is this? Who are Kidane and Aster? Are they Italian settlers, holding Hirut and the cook - who lives a similarly degrading life - in some sort of slave-like condition? Gradually we realize what the situation is. The masters, Kidane and Aster are themselves Ethiopians, and this is a sort of medieval, feudal society, carried on into the 20th century.
The emperor Haile Selassie was trying to bring the country into the modern world but the old structures still persisted. Then fascist Italy under Mussolini invaded, promising to free the common people and distribute the land more fairly. The Italian invasion was supported by many of the Ethiopians in 1935. But soon, with the forces of the Second World War, in 1941, the English, together with the patriotic Ethiopian forces described in this book, drove the Italians out. The story of Ethiopia certainly doesn't end there. The remaining feudal remnants were swept away by the revolution of 1974, producing a communist regime with much terror and suffering from which the country is now recovering.
In the story of the book we dwell on the suffering of women. We are told of the wedding night of Aster with Kidane. A violent rape with blood everywhere while the guests wait quietly outside the bridal bedroom to listen to the screams of pain. We learn that Aster hates Kidane as well as Hirut. Kidane seems to defend Hirut from the aggression she suffers under Aster, but then when the war gets going, he rapes Hirut as well. Yet despite all of this, he is the respected aristocratic commander of the local forces fighting the Italians.
We hear much of the rifle Hirut has inherited from her father, practically her only possession. It is a Wujigra. That is the Ethiopian name for a French rifle which was one of the first using metallic cartridges. It plays a big role in the story. The women gather spent rifle casings and occupy themselves with making black powder and sticking bullets in to make new cartridge rounds. I was curious to know how that is supposed to work. Clicking about the internet I found a video where someone explains how he makes new rounds for himself using black powder. But it is not explained how women in the bush are supposed to make the primers. That seems to be a more complicated operation. These modern gun enthusiasts who refill their cartridges with black powder just buy lots of primers from some wholesaler or other.
Haile Selassie fled the country, traveling to England. But when looking at his collection of local villagers, Kidane remarks that one of them, a musician - his name is Minim - has a very similar face to that of the emperor. And so the emperor's clothes, his horse, his regalia, are organized, and Minim, the Shadow King, is paraded from town to town, sitting in great dignity, impersonating the Emperor Haile Selassie. Aster and Hirut, in elegant uniforms, are his young, attractive female guards. The people realize that they have not been deserted and so they join the rebellion against the Italians.
The book goes on to describe one or two battles Kidane organizes to fight the Italians. The local commander of the Italian forces is Carlo Fucelli. He orders that one of the captured Ethiopians be hanged from a tree. Then he decides to start a program of terrorizing the local population by capturing people and throwing them off a cliff. One of the Italian soldiers, Ettore, is a keen photographer, and he is made to take pictures of all the falling victims. He has Jewish ancestry, yet Fucelli is his friend and he protects Ettore from being recalled to Italy and the concentration camps. Aster and Hirut are captured. They are held in a hut behind barbed wire, threatened with being pushed off the cliff as well, but kept alive in order to lure Kidane into a trap. In the end Kidane's forces triumph. Fucelli dies, but Ettore survives and hides in Ethopia, thus surviving the fascists as well. It is a savage, violent story which has gotten me to think about Ethiopia which, together with Liberia is the only African country to have escaped European colonialism, despite these abortive Italian invasions.
The narrator, Sentaro, is perhaps in his 30s. He works alone from 8 or 9 in the morning till the evening in a small shop selling some sort of traditional Japanese street food. Pancakes covered with what sounds like a sugary concoction made with the juice of some sort of beans which simmer for hours beforehand and are then strained. It must be very unhealthy. Occasionally people come along the street and sit on the stools outside, eating these pancakes. When school is out, groups of schoolgirls sit and gossip.
Our hero does not make the sweet bean paste himself. Instead he buys it wholesale in large buckets which he heats up when needed. At traditional German Christmas markets - which of course have now been forbidden in this New Normal of the Great Reset - the Glühwein also used to be bought in large buckets, or casks. But still it tasted good. On the other hand, during the asparagus season you can get cartons of ready-made Sauce Hollandaise which really doesn't taste the same as when it is made freshly with lots of butter. And similarly, nobody would go out of their way to buy a pancake with such an artificial paste from Sentaro's shop.
But then one day an old, somewhat disfigured woman, Tokue, gets into conversation with Sentaro, eventually telling him that his sweet bean paste is no good. She offers to bring some home-made paste of her own for him to try. And he finds it to be wonderful. Before that he really had no taste for sweet things and he hated his boring, monotonous work in this shop. He invites Tokue to come and teach him how to make real sweet bean paste. But he asks her to stay in the back of the shop, afraid that her disfigurement might put off the customers. They find this freshly made paste to be very good, the shop thrives, and gradually Tokue gets into conversation especially with the afternoon schoolgirls. She says it is the most wonderful experience of her life.
Slowly we find out what the story is really about. Tokue had leprosy, which is now known by the euphemism "Hansen's Disease". We think of leprosy as being some sort of Biblical plague. There was no cure. It ate away at people's bodies, leaving them horribly disfigured, smelling of decay, lingering on for years. They were banned from society to leper colonies and never allowed back. It was as if they were given a prison sentence for life with no hope of release. But thankfully modern medicine has given us a simple cure, developed in the 1950s and 60s. We learn that despite this, in Japan the leper colonies were only opened in 1996 to let the people out. And so Tokue, who developed the disease as a young woman in the difficult conditions in Japan after the Second World War, had long ago been cured, but she was only released into the outside world as an old, isolated, frustrated woman.
And then we learn that Sentaro had - as with many young people - experimented with cannabis, being then thrust into the harsh Japanese prison system for two years. For some reason he is working off a debt to a drug boss, or whatever, who, however, has died, so that the wife of this boss is the owner of the shop. And she discovers that Tokue had leprosy and is working at the shop. She forces Sentaro to get rid of Tokue; the shop goes into decline... There is no happy ending. Tokue dies, Sentaro thinks of suicide. But perhaps he might see a way ahead.

Outline, by Rachel Cusk

This is the story of a (fictional?) trip the writer takes to Greece in order to earn a bit of money with two simple sessions of teaching creative writing in English for native-Greek-speaking Greeks. The book was first published in 2014, so obviously it was a time before such things were forbidden in the New Normal of the Great Reset. Reading it awakens a nostalgia for all of those lost freedoms we had in the good times of the old normal.
We begin on a plane from London to Athens. Sitting in a narrow seat, warmly confined in the cylindrical cabin, there is a feeling of isolation from outside reality. Through the small windows dusk is turning to night. The stewardesses are moving their wheeled metal containers, filled with drinks and dinners on plastic trays, along the aisle. And the narrator comes into conversation with her neighbor in the next seat. A Greek. He travels between London and Athens every few weeks. His family were wealthy ship-owners. He tells her about his first marriage, his children, his second marriage, his views on what went wrong, who was to blame, his more straightened circumstances. She tells him that she is also divorced and that she has children.
In Athens there is an interlude when she explains what the apartment is like which she is renting for the 3 or 4 days of her stay, presumably using Airbnb. She doesn't sleep well. It is summer, hot. The next day her neighbor from the plane rings (she has given him her number) and invites her out on his boat for a swim. He picks her up in his small car and drives hectically for an hour along the coast to a small marina. The boat has a little cabin, only big enough to sleep one - or two people, he tells her, if they are very much in love. It has a powerful outboard motor. In a burst of virile exuberance he suddenly opens up the throttle, producing a loud roar, and the boat lurches forward, almost upsetting the narrator, nearly sending her over the side. But he remains at the wheel, never looking backwards, so that in the tousling wind with the hard bottom of the boat slamming on the small waves she is able to study his broad, hairy back and his diminutive stature. Arriving at a small island with a bay they alternatively swim and observe a family lounging and swimming on a larger yacht nearby.
Back in Athens she tells us about her first session of teaching creative English writing to Greeks. She asks the participants to describe what they saw on the way to the class this morning. A whole collection of little vignettes. One woman had nothing to say, and at the end she tells the narrator that the session was worthless and a scandal which she will immediately report to the authorities.
She meets one of the other teachers of the course, an Englishman. But although I read the book only a couple of days ago, I have forgotten what he told her. Then she goes to a restaurant with a Greek writer she knows, and he brings along another Greek writer, a woman, who tells us all about her marriage. Later there is another restaurant with a couple of other Greek women, one an extravagant lesbian. (Why are they called lesbians? Were all the women on Lesbos lesbians during the time of the ancient Greeks?)


Looking it up just now I see that it is due to the poet Sappho who was apparently a lesbian in both senses of the word.


And so we learn from one person after another of their failures in marriage and love.
Her second, and final class involved homework. The participants were asked to write a story in which an animal plays a part. This gives us another collection of little stories. Her neighbor - the one from the plane and the speedboat - rings her up again, suggesting another swimming trip. She takes him up on it. This time he drives more moderately, no longer trying to impress her with his virility. But in the lonely bay he stands in the shade of the cabin, the narrator baking in the hot sun, and suddenly he comes across to hold her and kiss her. She remains rigidly seated, staring straight ahead. After an awkward pause she swims away, and he cools off. Back at the apartment early the next morning, about to leave for London, a woman comes in. Another Englishwoman, a writer, coming to continue the teaching of the course. She tells us in great detail all about her failed love life. And so we are off, back to London.
The book was obviously written for women with all of this gossip and goings on about failed love lives. In real life I don't like listening to gossip. But it was an enjoyable book. I see that it is the first part of a series of three connected books. Should I read the other two? Not just yet.
Mishima was successfully sued by the politician Hachiro Arita for the violation of his privacy, since the story was based on Arita's love affair with a nightclub hostess. Thus we see that adultery in the 1950s was seen in a different light than it is nowadays. But rather than following the affairs of Arita in any detail, in Mishima's novel the politician, Noguchi, is retired, living alone on his small pension. His wife has died some time ago. The nightclub hostess, Kazu, is much more than just a hostess. She is the owner of the Setsugoan, a magnificent and traditional building in the midst of extensive gardens in Tokyo. It is a restaurant and banqueting hall, catering especially to the established political class. There are various rooms for different events and a large and devoted staff. Kazu is in her element, bantering with the guests, organizing everything. She lives in a small section of the Setsugoan, starting her days walking through the gardens, meditating on the vitality and perfection of life.
There is an intimate get-together in one of the rooms where four old men celebrate a reunion. They were politicians, ambassadors, newsmen. One of them suddenly has a stroke, and Kazu calls a doctor. How should the situation be dealt with. One of the old men, Noguchi, takes her aside and explains the situation. Kazu admires him despite his age. His authority. His dignity. He must be about 70, and she is in her 50s. And she falls in love with him. She also meditates on her own fate. She came from very humble circumstances, working in the questionable nightlife of Tokyo. But now, after a life of twists and turns, she is the wealthy owner of the Setsugoan. Yet what will she be in the end? Without a family she will be buried in some unknown, forgotten grave. On the other hand if she marries Noguchi, a man with an ancient aristocratic family and a magnificent mausoleum to honor its deceased members, then she will rest in peace after her death.
They marry. Noguchi, who is a member of the Radical Party, is asked to become their candidate to be mayor of Tokyo. The campaign begins. He gives dull, dignified, aristocratic speeches, while Kazu decides to take things into her own hands. She lavishly spends money, even taking out mortgages on the Setsugoan. She travels about Tokyo in her own entourage, giving impassioned speeches. The conservative candidates who were great patrons of the Setsugoan no longer come. The restaurant falls into disarray. Pamphlets are circulated, giving details of the affairs of Kazu's past life. All of the mess and corruption of politics. And so Noguchi loses the election and Kazu's Setsugoan is bankrupt, about to be sold off, perhaps demolished to make way for a housing development.
Noguchi resolves to sell all his books and belongings, retiring to a rented house to live a withdrawn life with Kazu. But she, with her fiery temperament cannot imagine living on in such a state. She secretly opens a book of subscriptions to save the Setsugoan, approaching first a former prime minister, a conservative, Noguchi's enemy. Gradually she has enough to reestablish her old life, with all her contacts with the old political class. Noguchi learns of her plans. He is beyond anger, telling her coldly that she may choose between him and her restaurant. She chooses the restaurant and divorce, the vitality of life over the stagnation of retirement and mausoleums.
The video series Outlander on Netflix concerns time-traveling back and forth through various mysterious stones found here and there in the landscape. Claire, a middle aged Englishwoman travels back to Scotland in the 18th century, falls in love with Jamie, a muscle-bound He-Man, and experiences many episodes of sex and violence. I have the feeling that it is meant to appeal to the erotic fantasies of older women. But despite this I have enjoyed watching it. Lots of interesting episodes.
The present book has some similarities to Outlander. It has no actual time-travel and thus it is not exposed to the logical absurdities which would result if we were to take the story as being more than an amusing fantasy. Instead the time-travel is in the traveling of spirit, memory, emotion, through time.
The author is both Swedish and English. Two parallel stories take place: one in the present and the other in Viking times, perhaps around 800 A.D. In the Viking story a young woman is abducted from her home in Wales and is brought by a muscle-bound, He-Man Viking to his place in Sweden on the shores of the Mälaren lake, or arm of the sea, where he turns out to be the gentle, loving chieftain of the local tribe. There is lots of violence, particularly from the neighboring tribe, of which his evil wife was a member. But she meets her end at the end of the story and the young woman and the muscle-bound He-Man can finally have a nice erotic get-together.
The present-day story is that a young British-Swedish woman inherits a house on the Mälaren lake. It is the site of the village of the Viking story. There is an archeological dig, led by a Swedish, muscle-bound He-Man. They discover various things, including the evil of a Neo-Nazi neighbor living nearby, leading to an episode of violence. But also leading to one another and a nice erotic get-together.
I had the feeling that this book was meant to appeal to the fantasies of a somewhat younger generation of women. But again, it was a nice little story.
At the end of the book, in a section "About the Author", we read that he is a Distinguished Professor Emeritus of History of the University of South Carolina with an impressive and voluminous list of publications, books, professional societies. He is retired. Perhaps thankfully so, given what universities in the United States seem to have become.
It is a short book consisting of a number of essays and book reviews which the author has written over the years. As such there is much repetition. It is all concerned with the evil of the Yankee. Of course this does not refer to the New York Yankee baseball team. And thus a definition of the word Yankee is called for. One way to define it would be to refer to the cover of the book, showing four people, each in a rather unflattering way. These are: John Quincy Adams, George W. Bush, Hillary Clinton, and John Brown. Future history will show the worst and most disastrous example to be William Henry Gates III.
Another way to define a Yankee is to say that it is the opposite of a gentleman, or a gentlewoman. I think that the only gentleman who has been President of the United States in the last 50 years was Jimmy Carter, who had a nice southern accent. Of course Hillary Clinton's husband also has a southern accent, but he is neither a gentleman nor a Yankee.
Reading the book gives us an insight into what has gone wrong with American politics in recent years. In fact it is about what has always been bad about American political life. It is dominated by Yankees. Agreements, treaties are made and then they are thrown away, trampled underfoot. The word of an American politician means nothing. Instead it is all about arrogance, telling others what to do, being the chosen people, the "City on the Hill". Insisting that others comply or else be bombed to smithereens.

Star, by Yukio Mishima

In addition to writing, Mishima also had a short phase of acting in a movie - for which it was found that he had little aptitude. The director made him repeat various scenes endlessly until he got it right. An exhausting business. But it resulted in this novella, or longish short story.
The hero is the idol of hoards of teenage girls. They constantly follow him, shrieking, thrusting things in his face to be autographed. The book was written in 1960, thus anticipating the Beatles, or the adolescent boy bands of more recent times. He is in the process of acting in a movie and must endure endless retakes of all the scenes, going on for 12 or 15 hours each day. He is exhausted. His one friend and constant companion is his agent, or assistant. A plain-looking, middle aged woman who keeps him going; applying make-up, telling him stories at night, perhaps sleeping with him. Did Mishima have a similar assistant when making that movie? The book was not the greatest thing he wrote.
It seems that one of the great grandfathers of the author was Chinese so that she is, racially speaking, 1/8 Chinese herself. The rest is American, whatever that is, and of course she lives and grew up in the U.S. But despite this she has written numbers of books, all of which seem to be concerned with Chinese people, or at least East Asians. This one has to do with the Korean island of Jeju, which seems to float in the East China Sea somewhat south of mainland Korea and about half way between Japan and China. It is essentially one big volcano, similar to the Big Island of Hawaii.
Lisa See, although being only 1/8 Chinese and not at all Korean or "Jejuish", has written a moving and heartfelt story about the people of Jeju. The characters are the "Sea Women" who dive in the waters for shellfish, octopuses, and all the things growing in the shallow ocean. They have been doing this for centuries, and only recently have they used wet-suits. In earlier times they dived, even in winter, and even on foreign expeditions northwards around Vladivostok in winter, just in light cotton clothes with bare arms and legs. Diving without compressed air, just holding the breath, down 10 or 15, even 20 meters to the ocean floor. The body temperature sinks to the low 30s. Then they climb aboard the boat and warm up for a half hour before another half hour of free diving. This is something that seems to be an almost unbelievable level of physical endurance. And it is said that it is only possible for women to undertake such things. It is beyond the capabilities of men.
The story begins in the late 1930s. Jeju, along with the rest of Korea is occupied by the Japanese who consider themselves to be "colonizers" in a similar way to the English, with all their colonies in Africa, South Asia, and everywhere else. As with the English, they treated the colonials as an inferior race, living grandly in the best houses, keeping the natives working for them for a pittance, half starving. Hunting down and tormenting any native resistance.
Then we have the atomic bombs on Hiroshima and Nagasaki, and a week later the surrender of Japan to the Americans. The book describes how the Japanese brought many troops to Jeju just before the end. There are extensive systems of caves on the island, volcanic tunnels running for many miles, just like on Hawaii, and the Japanese were digging in for a suicidal, bitter fight to the end.
Of course the author wasn't there, but when researching the book she must have spoken with many people who knew exactly what was happening in those days. It is commonly said that the United States should not have dropped those bombs. Japan was ready to surrender. But is that just the wishful thinking of those who wish that the world was not the way that it really is? On the other hand it seems to me that a more humane way to have ended the war would have been to explode the first bomb in Tokyo Bay, in the middle of the inner harbor. That would have given an immediate and very explicit shock to the people in charge of things. As it was, they took a whole week after the destruction of Nagasaki to finally decide on surrender.
To continue with the story, the Japanese left Jeju, and a few American forces arrived. People were happy to finally be free and to have a united, independent Korea. But of course these hopes were disappointed; the Russians took the north and the Americans took the south. Korea was divided. The north became a closed, communist prison. Some people trickled back from the north to the south with horror stories of what was happening there. And the people of Jeju, who were traditionally independent, began demonstrating for a united Korea. This provoked the Jeju Uprising, or "April 3 Incident". An extremely dreadful, bloodthirsty time, filled with murders, tortures. Much worse than the Japanese occupation. The terror seems to have been tolerated, perhaps even encouraged, by the American occupiers.
Finally the story switches to the present day. During the time of terror the narrator, Young-sook, and her best friend are torn apart by bitter circumstances. But now the grandchildren of the earlier friend, who are Americans, visit Jeju, and in the end the bitter Young-sook begins to find peace.
The subtitle of the book is: "The Germans, 1933-45". It was published in 1955. In the early 1950s the American author undertook the project of going to a town in Germany and living there for a year or so with his family, getting to know 10 people in the town who had been members of the Nazi party, and then writing this book to describe what he found out. The town he chose was Marburg. It is an old university town on the Lahn River which was not destroyed during the war, and afterwards it was part of the American zone of occupation. The author had contacts with the university and he presented himself to the 10 subjects of his investigation as a professor. He tells us at the beginning of the book of his Jewish heritage, but in order not to influence the subjects in one way or another, he does not tell them that. Throughout the book, continuously, he refers to his subjects as "my ten friends". But this is pure cynicism. From his descriptions, he obviously detests them.
I thought this book might give some insight into what happens when people get caught up in a wave of irrational hysteria similar to that which we have been experiencing for the last year and a half. Where will it lead? What sorts of totalitarian horrors await us? But it soon becomes clear that "The Germans: 1933-45" give us no insight into the present situation. It is totally different.
Of course, having lived in Germany for over 45 years now, I am curious to know what it must have been like during the Nazi period. Some time ago I read another book, "Into the Darkness", by Lothrop Stoddard. I saw no reason to include it here as a book review; it is a short text which you can read online, describing the author's experience of traveling to Germany in the winter of 1939-40. Lothrop Stoddard presents himself to the reader as a cosmopolitan, highly educated man, examining the situation in Germany at the beginning of the war as a sort of connoisseur of such things. He was unable to interview Hitler, but he did interview Goebbels who expounded extensively on his views of things. The darkness, resulting from the blackout at night, depressed him. In the middle of his stay he took a short trip to Hungary which hadn't yet joined the war, and it was a relief for him to have lights on, and to eat opulently, in contrast with the strict rationing which applied in Germany. The Nazis were trying to avoid the mistake made in the First World War where there was no rationing. The rich were able to continue living in luxury while many of the poor died of starvation as a result of the allied blockade. At the end, Stoddard returned to America via Italy and a comfortable Italian passenger ship, enjoying the freedom and relaxation of being with other Americans who were also returning to the United States. We read that he was a member of the Ku Klux Klan, but that did not prevent him from being welcomed into the polite society in the U.S. of 1940. And he tells us of his perplexity about the German obsession with Jewish people. After all, Jewish people belong to the white race. The real problem was the people of African descent. They are the ones to be gotten rid of.
And so when reading Milton Mayer's book, we should imagine what the situation was in his United States. He does admit that the arrest of all people of Japanese descent in his country and their transport to closed camps in the desert could be brought into question. And he admits that his country's treatment of people of African descent, and indeed native Americans, is morally questionable. Then there is the fact that throughout the 1930s, the United States refused entry to Jewish refugees. The reason for this is perhaps best left unsaid. But nevertheless he finds it strange that, without bringing the subject up, most of his 10 ex-Nazis eventually start telling him how evil the Jews were. Almost all of them said that they knew no Jews, and the ones that did know a Jewish family said that they were fine, honorable people who were not to be confused with "The Jews" in general.
Indeed, in present-day America with its apparent split between the "Trump" people and the "Hillary" people, I imagine that the "Trump" people would gladly tell an outsider about the evils of the Chinese, and the "Hillary" people would do the same with respect to the Russians, all without personally knowing either Chinese or Russians. They would applaud a vigorous, decisive government which had the courage to finally deport all of those evil Chinese, or, in the case of the "Hillary people", those evil Russians.
Apart from this, most of the 10 Nazis said that the 1930s after the Nazis took power was the best time of their lives. There had been much unemployment beforehand - most of them were, in fact unemployed and destitute. They were given jobs. The huge gap between the rich and the poor was dramatically reduced. And society was concerned for their welfare. After all, the Nazi party was the National Socialist Party. The one exception was the teacher at the high school of the town. He comes across as being a highly educated and honorable man. (There were no women in Mayer's study.) Before 1933 he had been an active opponent of the Nazis in a town somewhere over in the East. He was able to obtain his position in Marburg in the West of Germany through personal connections, but he would have been thrown into a concentration camp if his past had come to light. Thus he joined the party as a way to save himself, yet trying to instill in his pupils (of literature) some sense of moral integrity, always being close to the edge of danger. And when war broke out he endured it as a common soldier. History shows that all socialist experiments lead to catastrophe - mass murder, unending suffering. Sometimes at the beginning there is a deceptive phase when people are happy. Hopefully this new experiment with a Great Reset will soon be brought to an end before it leads to a similar tragedy.
In the book we are not told that it is concerned with the town of Marburg. Instead we have the fantasy name"Kronenberg". The author doesn't tell us if he has also given his 10 subjects aliases. If not, then after the book was published they would soon have discovered the true feelings of their apparent "friend".
Of course the book does not deal with the role of the bankers of London and Wall Street in the rise of Nazism in Germany and their support of Hitler. We think of such people as Prescott Bush, or the Harrimans. Perhaps these things were not so well known in the 1950s.
Well over halfway into the book we arrive at Part 2. There the author explains in great detail the reasons "the Germans" are evil. And he tells us about the goodness or badness of the French, the Italians, and various other countries. At that point I gave up. How easy it is to travel from one place to another, imagining your own superiority and your lofty views of things. I am reminded of a time when I first arrived in Europe, being invited one Easter to stay with a family in the countryside of France, near Bordeaux. It was the family of a young woman who had been an exchange teacher at a school in a different small town on the Lahn river. The Easter feast went on for hours with one delicious home-made dish after the other. And I was enjoying a prolonged banter with the father of the family. He was able to speak German since he had been a prisoner of war. But afterwards the young teacher told me that her father was, at first, lost for words when he was told that I was an Australian. He enjoyed carrying on about the characters of the different nationalities, classifying people in one way or another. But his system of classification did not extend as far as the South Seas. At the end he presented us with a bottle of old champagne from his cellar.
And times change. Marburg these days bears practically no resemblance at all to that which we read of in Mayer's book. It is a prosperous, open, multi-cultural university town.
This was something light and trivial; a pause from all that heavy stuff. It deals with what might be called "Superwomen" (in contrast to Superman). The narrator is in her early thirties. She lives in the greatest place in the world, the only place in the world, New York. And she works for the greatest law firm in New York. They do contract law. Formulating the documents which are to be signed when a multi-billion deal is made. She finished at the top of the class in the law school of Harvard, or Brown, or whatever. She works with another young woman who graduated from MIT at the age of 14. Probably top of the class too. (Does MIT have a Faculty of Law?) A good friend is another woman who is a photographer. Her photographs are snapped up for $50,000, or $100,000, as soon as she can snap them. The narrator is engaged to a wonderful man who works for a hedge fund, raking in piles of money. All of this wonderful success has its price. They have been engaged for 5 years, never having had the time to arrange the most wonderful marriage at the most wonderful reception hall in New York. No time to have the most wonderful wedding dress specially designed, and so forth.
But then tragedy strikes. Her best friend, a successful, rich young women who has had many affairs, but who has now found THE most wonderful man, contracts cancer and dies. The narrator is, over many pages, heartbroken, possessive of this tragedy. After the funeral she then has the most wonderful sex with the wonderful ex-friend of her earlier best friend. But it does not last. And we are left with her contemplating a possible life with the surgeon who had earlier operated on the best friend.
Translated into English, the title is "False Pandemics". If you look up the Wikipedia page of the author you will be told that his thinking is not correct. The Wikipedia, along with the fact-checking industry, has set itself up as the protector of political correctness. For example it is said in his entry that "some of his statements were neither verifiable nor falsifiable". But of course this is true! He, along with many other highly qualified medical professionals, professors of virology, immunology, and what have you, are telling us that the long-term consequences of these injections of genetically modified substances which are being forced upon us are not known. We can only make informed hypotheses about possible consequences.
If we look up the article for the common cold in the Wikipedia we find the assertion that it is caused by many different families of viruses. The most common are the rhinoviruses, followed by the corona viruses (causing around 15% of all common colds). Influenza viruses and lots of other virus types have also been identified. Our bodies are full of all sorts of viruses, contributing to the unimaginably complicated phenomenon which we know as life on this earth. If, for example, it were possible to eliminate all the corona viruses then other families of viruses would immediately fill the gap, and in the case of weakened immune systems they would themselves cause respiratory illnesses.
I haven't watched the "news" on television, or listened to it on the radio, for more than a year now. We do continue to subscribe to the local newspaper. I wanted to cancel our subscription, but then we thought that a few of the back pages in the paper still do provide a few actual facts about local happenings. And the paper itself is useful for putting on the floor under dirty shoes and other things. Thus, quickly glancing at headlines while avoiding actually reading the nonsense, I see that we are being confronted with a stream of gobbledygook about various things such as "herd immunity", and so forth. Of course these common cold viruses mutate continuously, rendering the idea of herd immunity nonsense. People with a mild case of sniffles go out and sneeze, thus distributing these milder mutations widely, and in so doing allowing the immune systems of other people to become trained to recognize the new mutations. It is all a healthy and essential part of life. On the other hand, people who become more seriously sick with more virulent strains of virus stay at home in bed for a few days; those mutations are not distributed widely and they quickly disappear.
But what is the use of reason in a time of hysteria and vast profits by big Pharma and the multi-billionaires who are controlling the narrative?